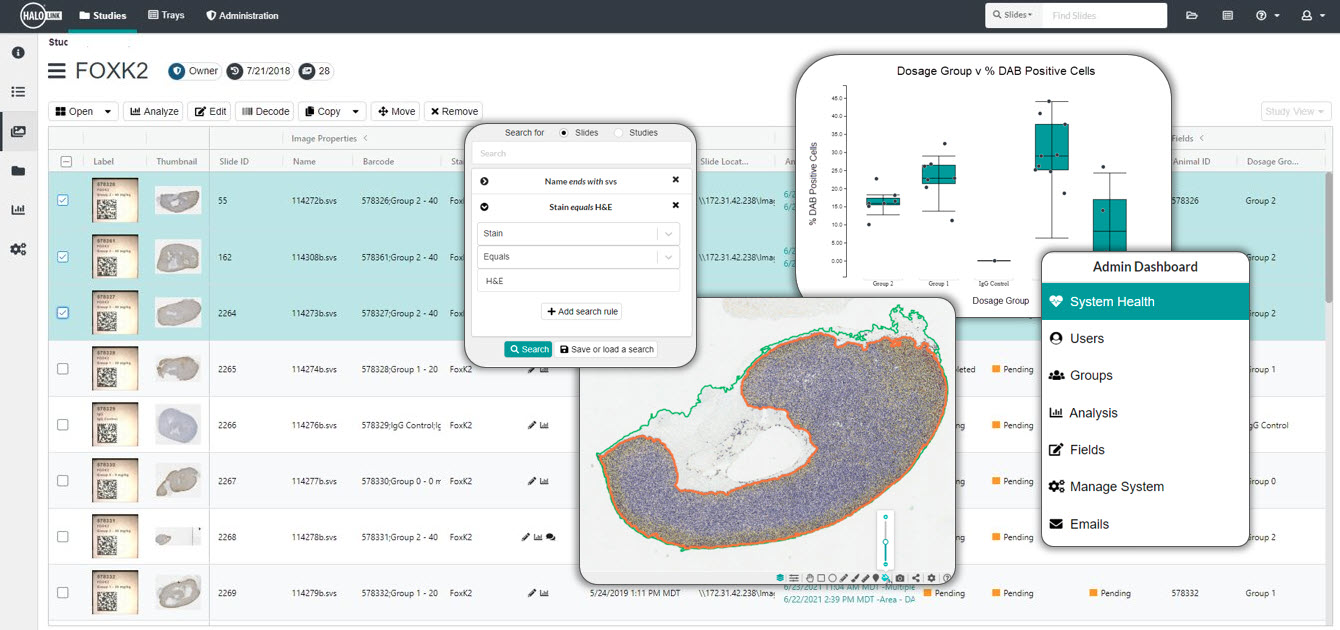 HALO Link™ 3.5 Sneak Peek
Date: 14 July 2022
Time: 8:00 – 9:00 PST | 11:00 – 12:00 EST | 16:00 – 17:00 GMT
Location: Webinar
Learn about the exciting new features coming soon in HALO Link 3.5!
Summary
A new version of HALO Link, the collaborative image management platform from Indica Labs is coming soon! In this 1-hour webinar, Kat Latimer of the Product Management team will discuss and demonstrate the new features and functionalities and will end with a Q/A session. 
Learning Objectives


See the new annotation tools in action, including the Brush and Flood Fill tools, and learn about new annotation export capabilities
Learn about updates to the Admin Dashboard and how the System Health Tab provides administrators a high-level overview of the system configuration and status 
Learn about the powerful new functionality of the Search page 
Learn how to create Box & Whisker and Violin plots to visualize trends 
This webinar is ideal for current HALO Link customers, as well as prospective customers interested in learning about the exciting functionality that will be released soon.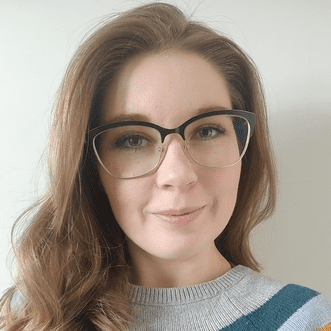 Kat Latimer
Product Specialist, HALO Link 
Indica Labs
Kat Latimer earned a BS in Biochemistry from the University of New Mexico in 2018 and has since continued her education at Colorado State University studying for a master's in Biomedical Engineering. During her undergraduate studies, Kat participated in several research opportunities including investigating the role of cellular adhesion proteins in HPV oncogene expression.  After graduation, she became a Test and Evaluation Engineer at Booz Allen Hamilton. Wishing to refocus her career on biomedical sciences, she joined Indica Labs in 2020 as a Software Quality Assurance Analyst. She was shortly promoted to the Software QA Supervisor role and transitioned to the HALO Link Product Specialist position in 2021 where she works closely with the software developers creating new features to improve the user experience.