Summary
Immuno-Oncology biomarker assays benefit from high-plex technologies to better understand the immune landscape.
There are multiple workflows for multiplex IHC/IF assays.
HALO® is a comprehensive, easy-to-use, image analysis platform for analyzing multiplex assays to understand the immune profile within the spatial context of the tumor microenvironment.
The Pharma Services group at Indica Labs uses the HALO® platforms to support client's biomarker programs.
There will be a live Q&A at the end of the presentation.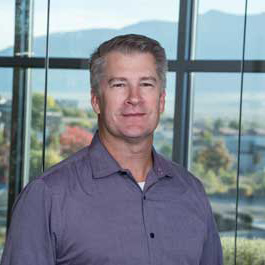 Jeff Dzubay, Ph.D.
Strategic Accounts Manager
Indica Labs
Jeff represents the Indica Labs' Pharma Services group on the West Coast. His role is to connect with potential customers in biotech and small to large pharma, and explain the capabilities and workflows that the team uses to address the customer needs in digital pathology for translational and clinical research. Jeff came to Indica Labs with 7 years of experience in digital pathology, and over 20 years of experience in imaging and microscopy. He has held a variety of both technical and customer facing roles over the years, including Senior Staff Scientist, Program Manager, Field Application Scientist, Product Marketing Manager, and Account Manager.