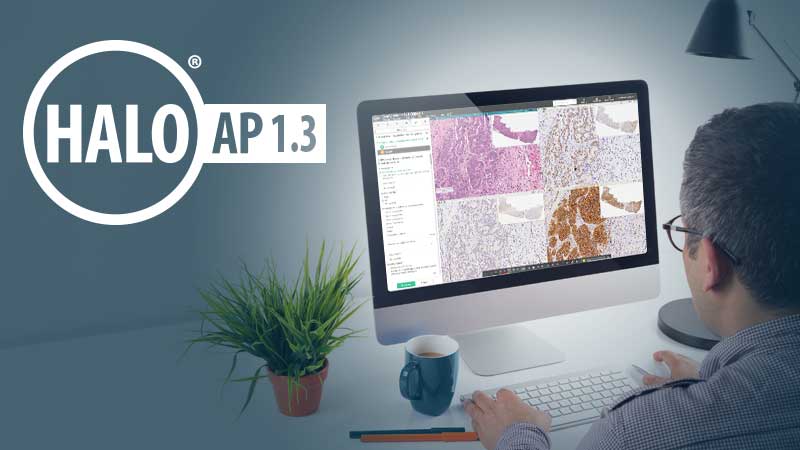 HALO AP 1.3 Sneak Peek
As anatomic pathology labs transition to digital, it's important that their image management software simplifies case review, is compatible with a wide range of scanners and provides an open interface for integration and data sharing. In this hour long webinar, we'll give a live demonstration of several new features:
Minimize Digital Fatigue: Our ergonomic viewer lets you quickly review slides without requiring special input devices, tiring click and drag panning, or other inefficiencies that force pathologists into keyboard navigation.

Image Enhancement: Improve interpretability of hard-to-see objects at high magnification with any scanner using our sharpening and low contrast algorithms.

Open Pathology: Feed your research pipeline or share data with HALO AP's de-identified case export, including images in the open OME.TIFF format regardless of the source image type.

Tumor Boards: Streamline your review meetings with automatic organization of ROIs and notes by patient and case. Demonstrate compliance with meeting audits.

Right-size: Scale your HALO AP infrastructure up or down based on your lab's needs.