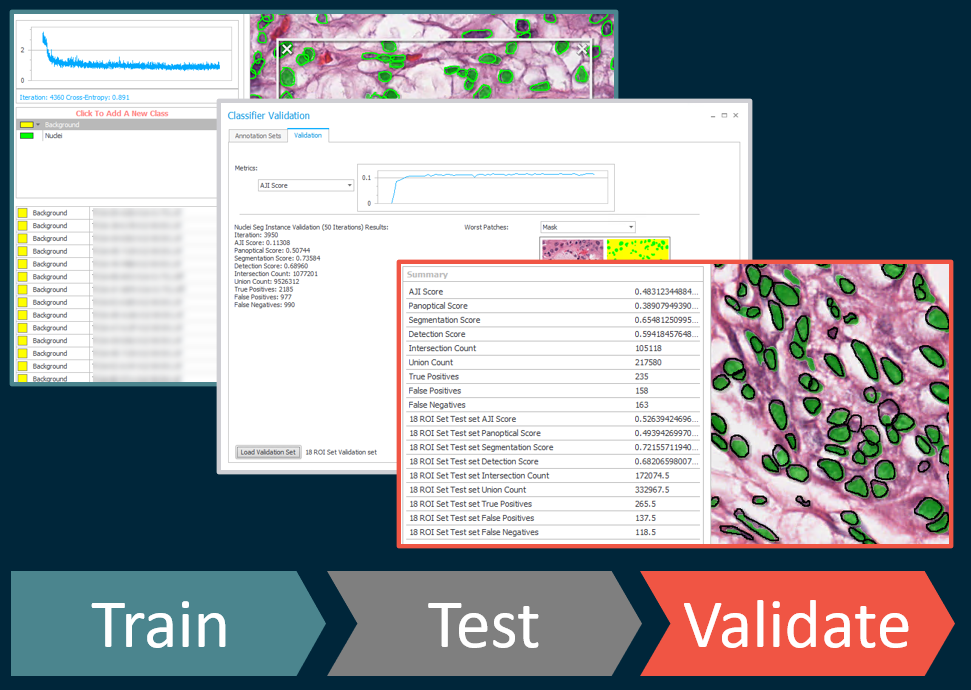 2021 Masterclass: HALO AI Deep Dive On The Validation Workflow
Date: 16 December 2023
Time: 8:00 – 9:00 PST | 11:00 – 12:00 EST | 16:00 – 17:00 GMT
Location: Webinar
Summary
In this Masterclass webinar we will delve into one of the latest AI tools, the AI validation workflow (available as of the HALO v3.3 release). This tool can be used to answer the question How good is my trained AI network?
First, we will discuss the advantages of a train, test, and validate workflow as well as alternative options. Next, we will dive into what's required to get the most out of this workflow and how to set it up. Finally, we will demonstrate how to use the workflow in practice with a live demonstration of the AI Validation tool.
Learning Objectives


Learn to evaluate HALO AI networks with the validation workflow
Learn about alternatives to the train, test, and validate workflow
Learn when to use instance segmentation and semantic segmentation validation
Learn about validation metrics output by HALO AI and how to interpret them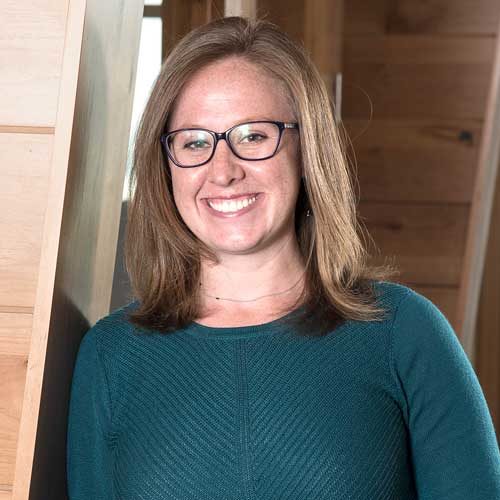 Anne Hellebust
Director of Product, Life Sciences
Indica Labs
Anne Hellebust earned a BS in Chemical Engineering from the University of New Mexico in 2009 and a PhD in Bioengineering from Rice University in 2015. While studying the use of topically applied fluorescent contrast agent cocktails to improve early cancer detection, she developed a skill set focused around confocal microscopy and image analysis. In 2016, Anne joined Indica Labs as an application scientist, providing sales and technical support to digital pathology customers world-wide. After moving over to the product management team at Indica Labs in 2017, Anne advanced to Director of Product – Life Sciences in 2020 where she supports the development of digital pathology image analysis solutions for the life sciences.