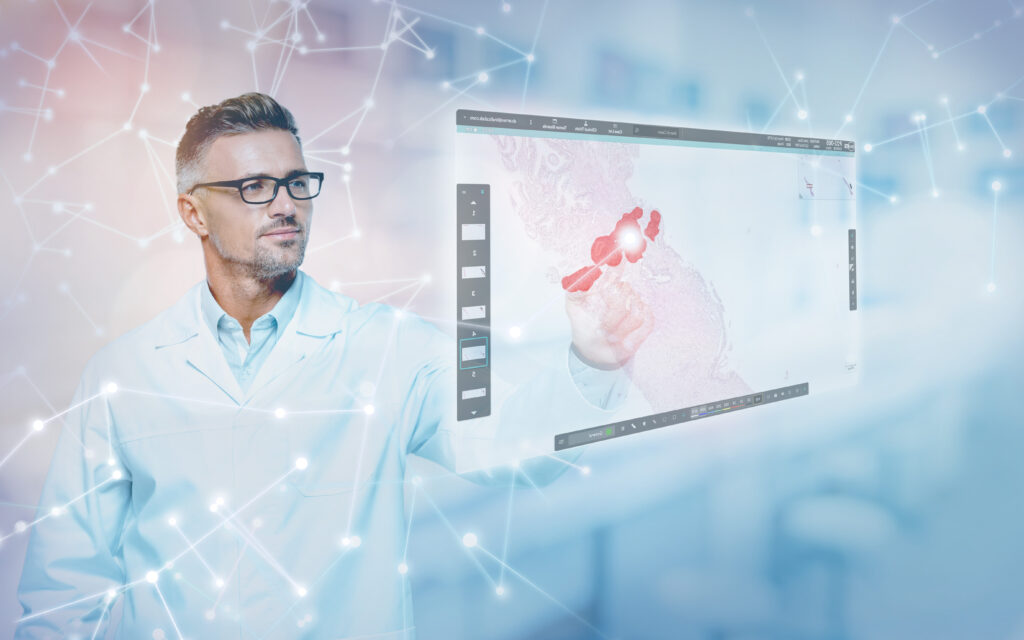 AI Powered, Pathologist Driven
Enterprise Digital Pathology Platform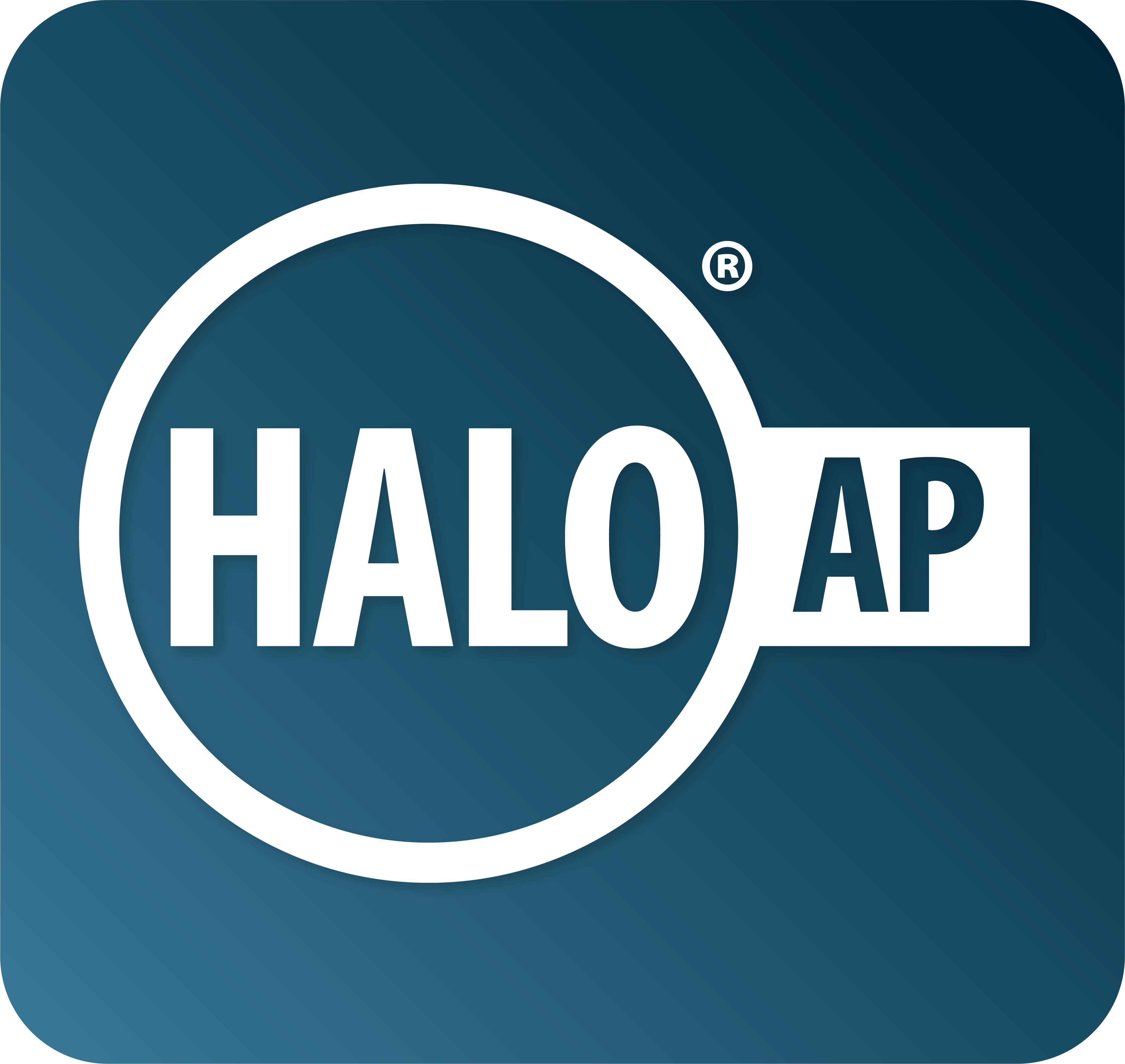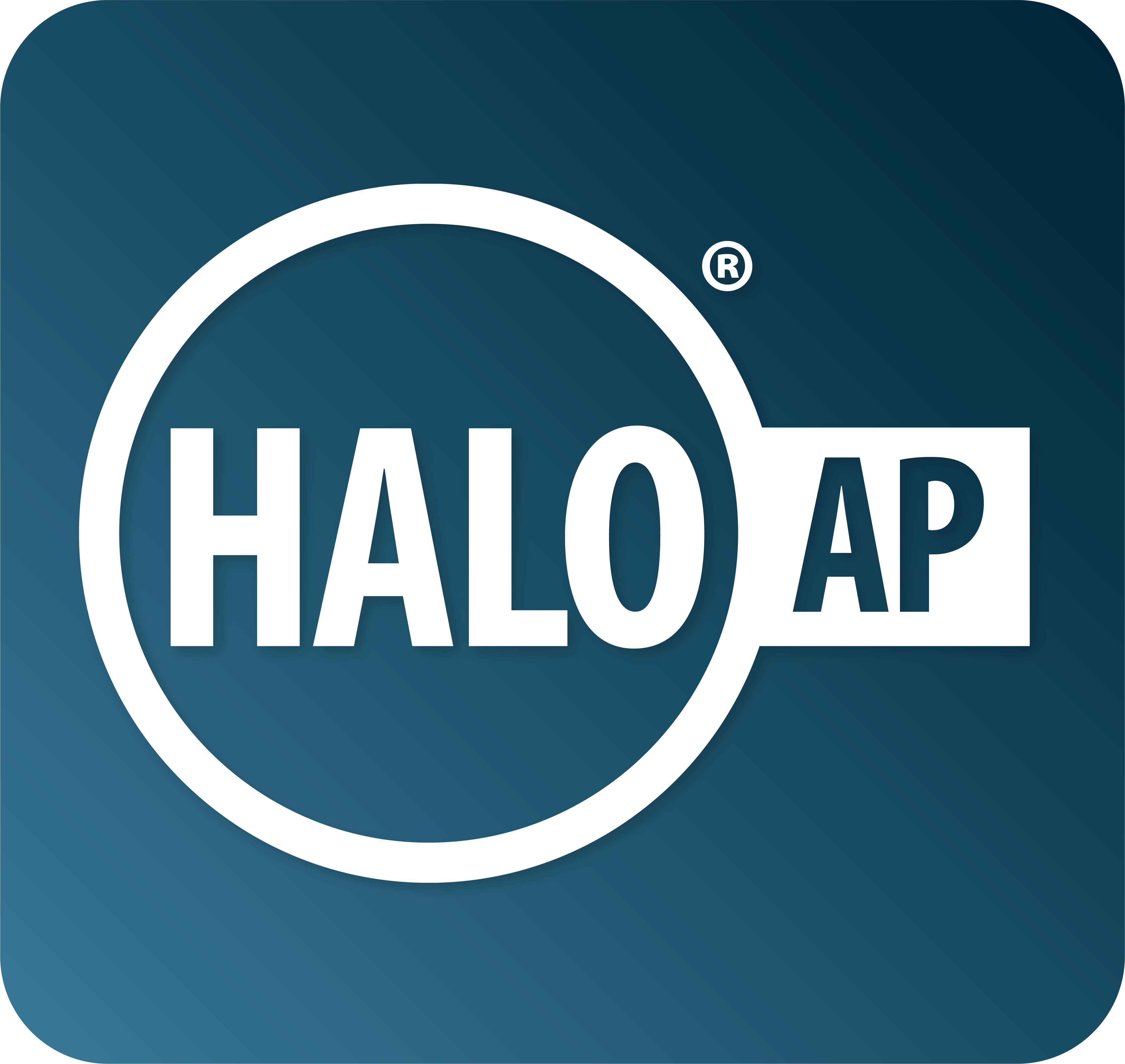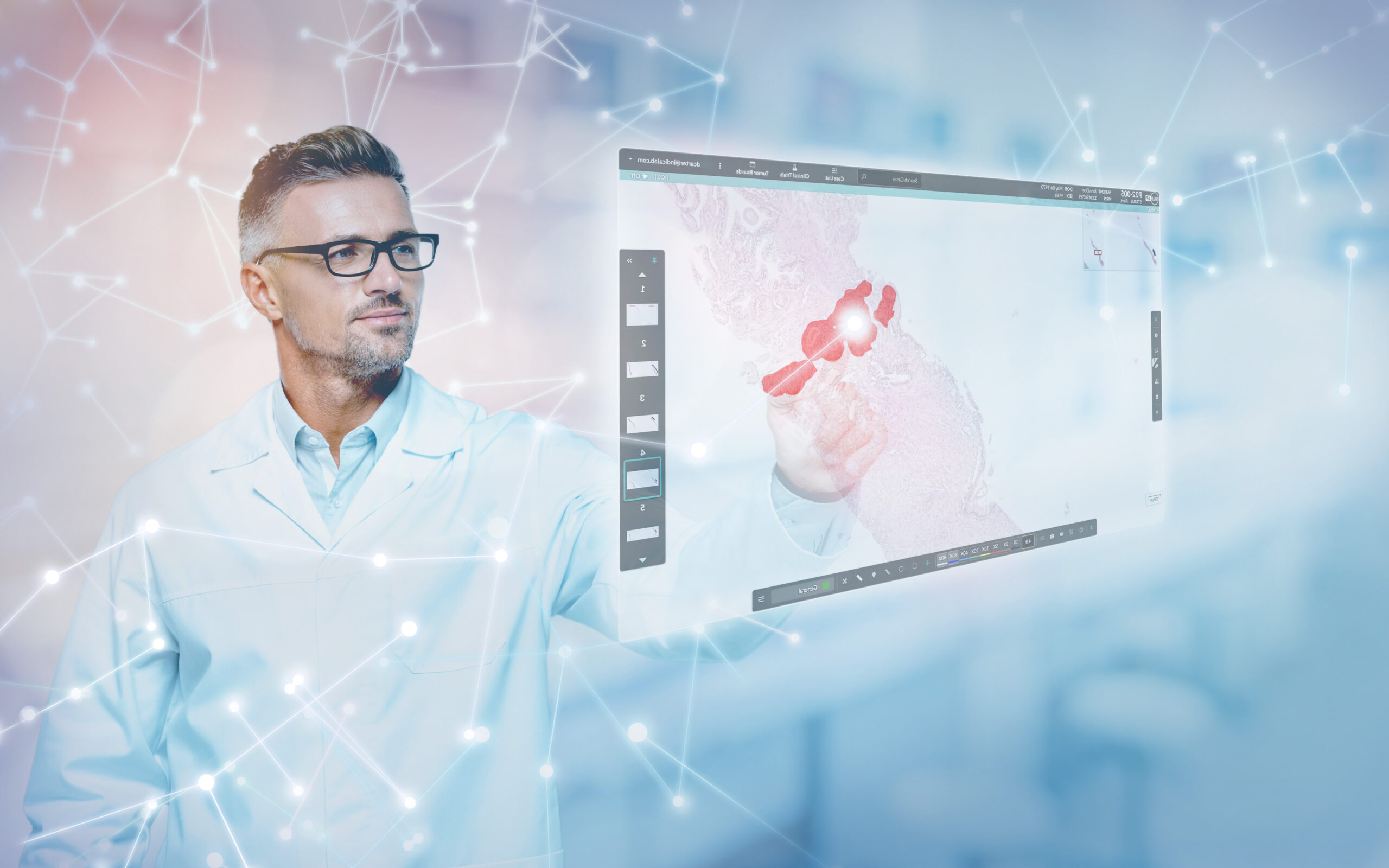 State-of-the-Art Anatomic Pathology Software
HALO AP® is an AI-powered, pathologist-driven diagnostic pathology platform that enables primary diagnosis, remote working, and other routine workflows in anatomic pathology. In the video below, learn from a practicing pathologist how HALO AP improved patient care in their lab.​
Collaborate with Colleagues Near and Far
With just a few clicks you can send out cases for a second opinion, resulting in improved patient care, reduced turnaround times, and eliminated shipping costs.
HALO AP enables pathologists to expand their reach by receiving inbound digital consults.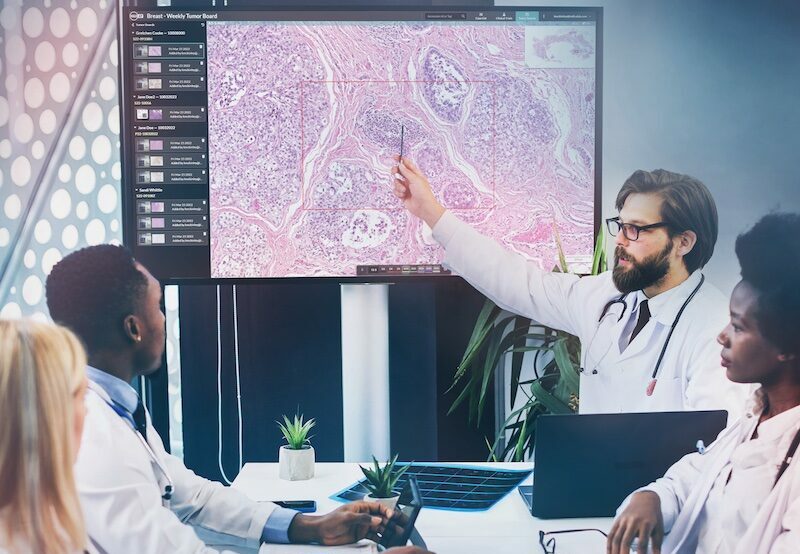 Future Proof Your Lab with AI
HALO AP includes industry-leading AI for enhanced workflows and diagnostics. Quickly deploy off-the-shelf AI tools, including HALO Prostate AI (CE-IVD), as well as third-party AI tools, which are seamlessly integrated via an open architecture.
Prefer a third-party AI or image analysis solution? Ask us how you can leverage our application programming interface (API) to easily integrate any AI or image analysis tools of your choice.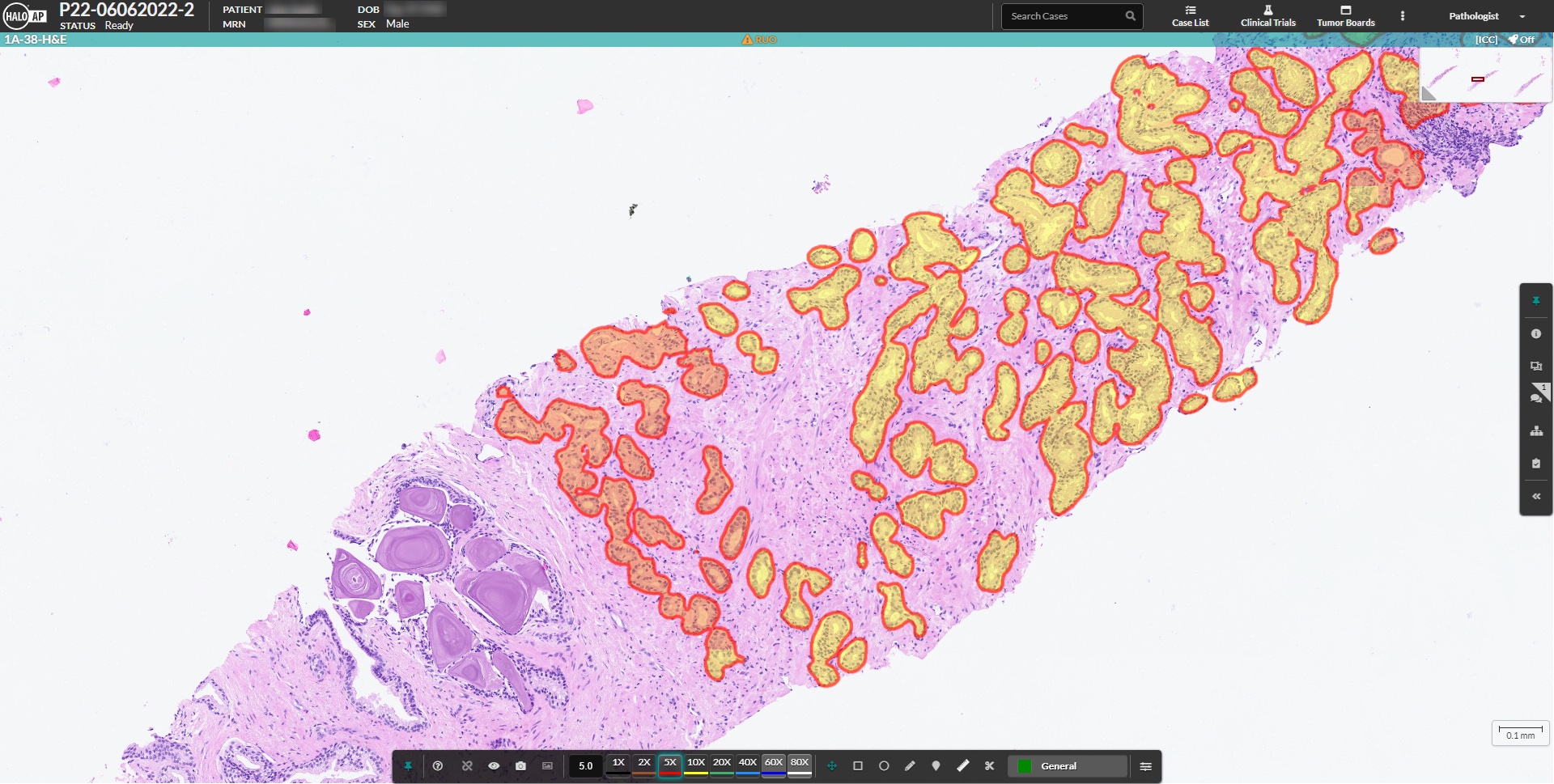 Customized and Secure Deployments
HALO AP offers on-premise or cloud-based deployments that work within your IT framework. With enterprise-grade administration, you can easily scale the number of users as your lab grows and configure roles and permissions.
Our Cloud Services division helps organizations migrate to, manage, and optimize their cloud deployments, delivering a highly performant, flexible, and secure environment. You can count on our AWS Certified Solution Architects, Technical Solutions Team, and our knowledgeable applications support.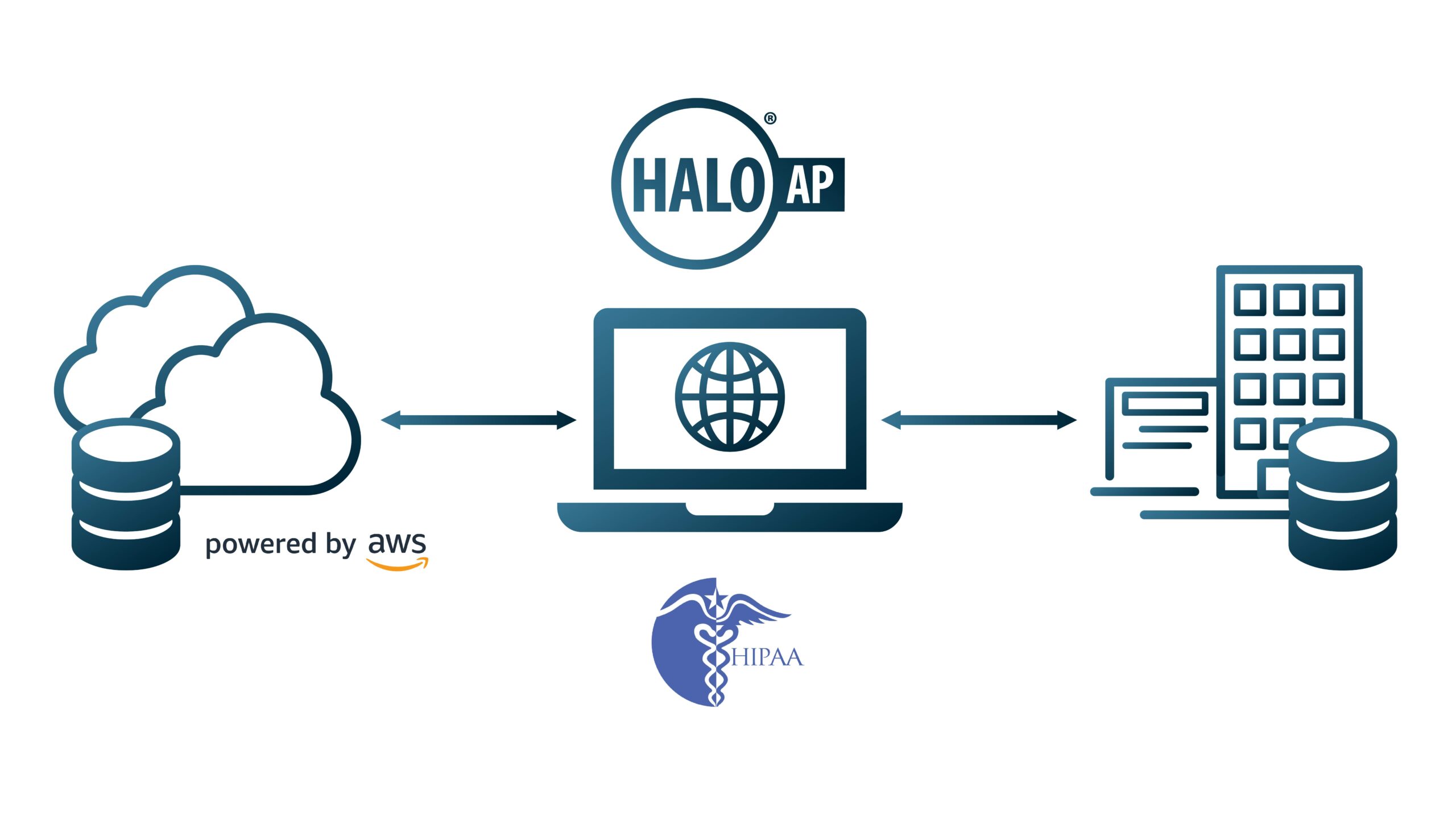 HALO AP Integrates into Existing Laboratory Frameworks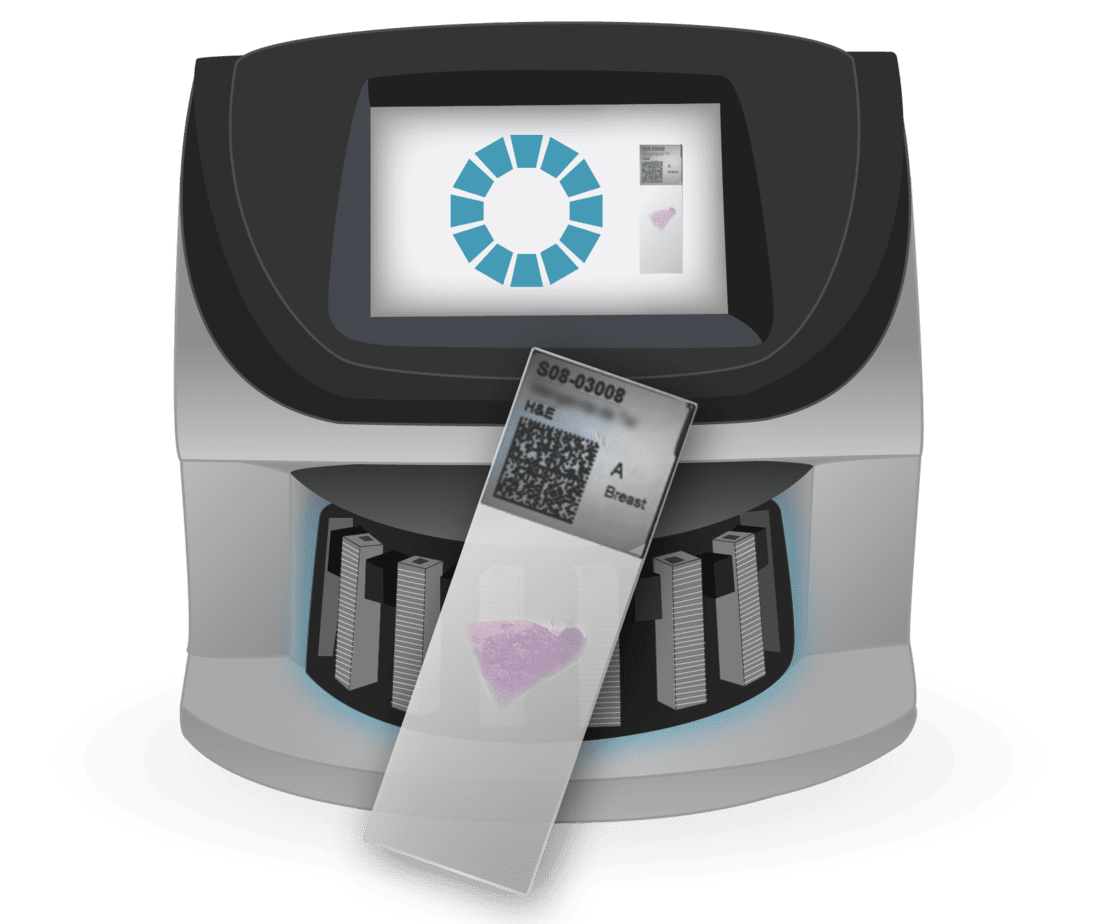 Step 1
Image whole slides and scan barcodes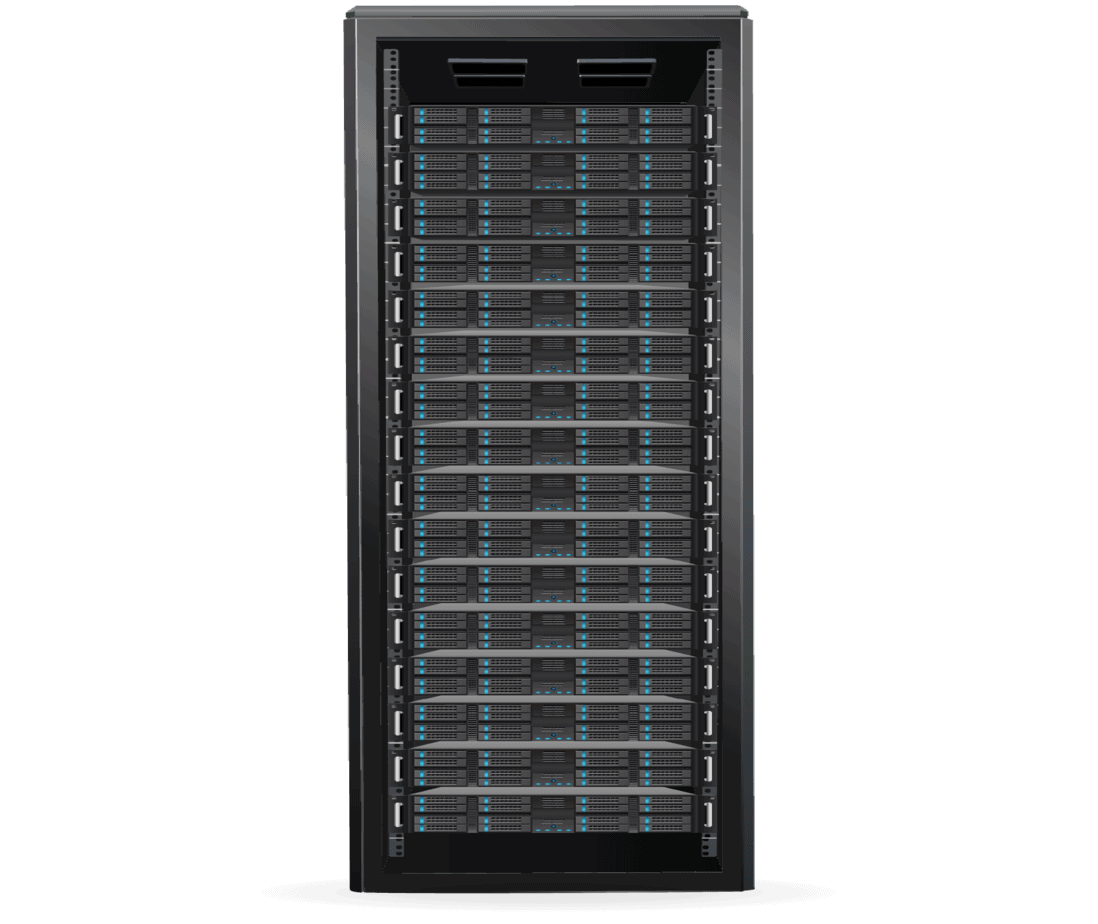 Step 2
HALO AP assembles case using barcode and LIS data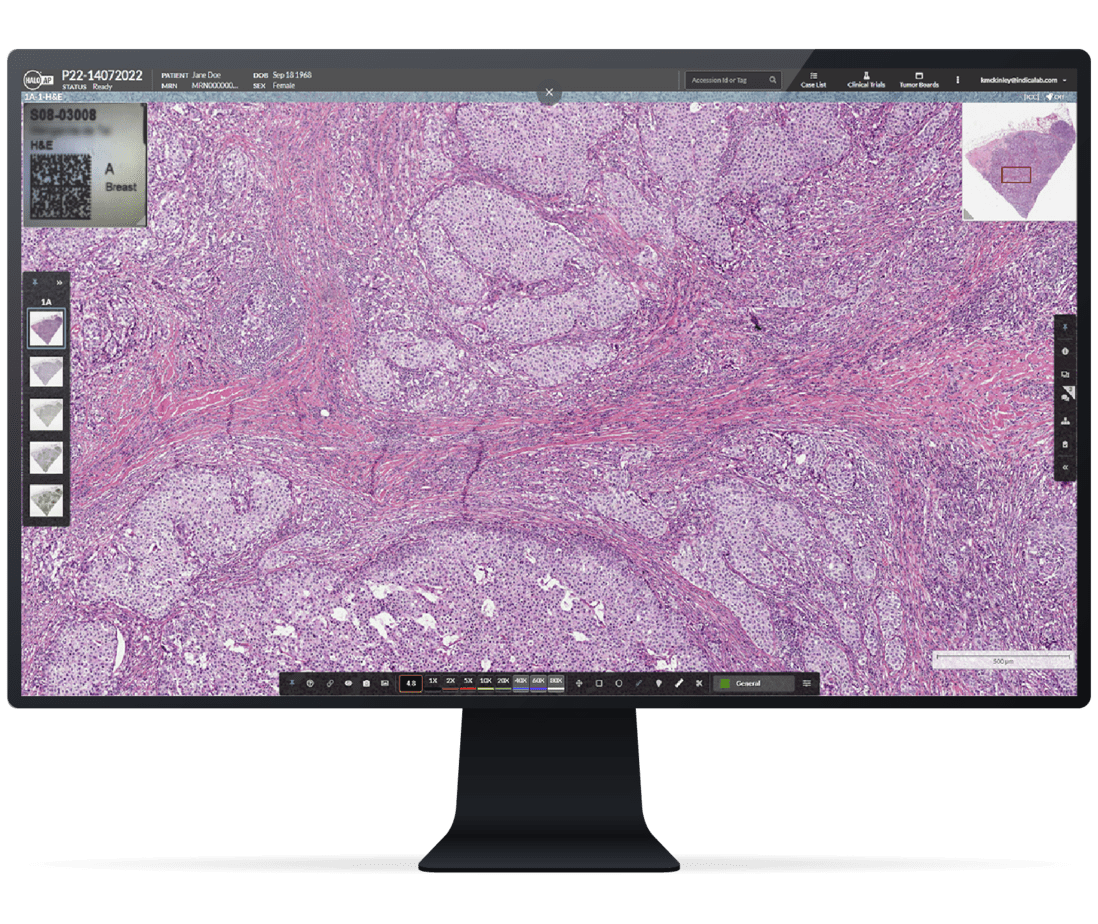 Step 3
View case and images in HALO AP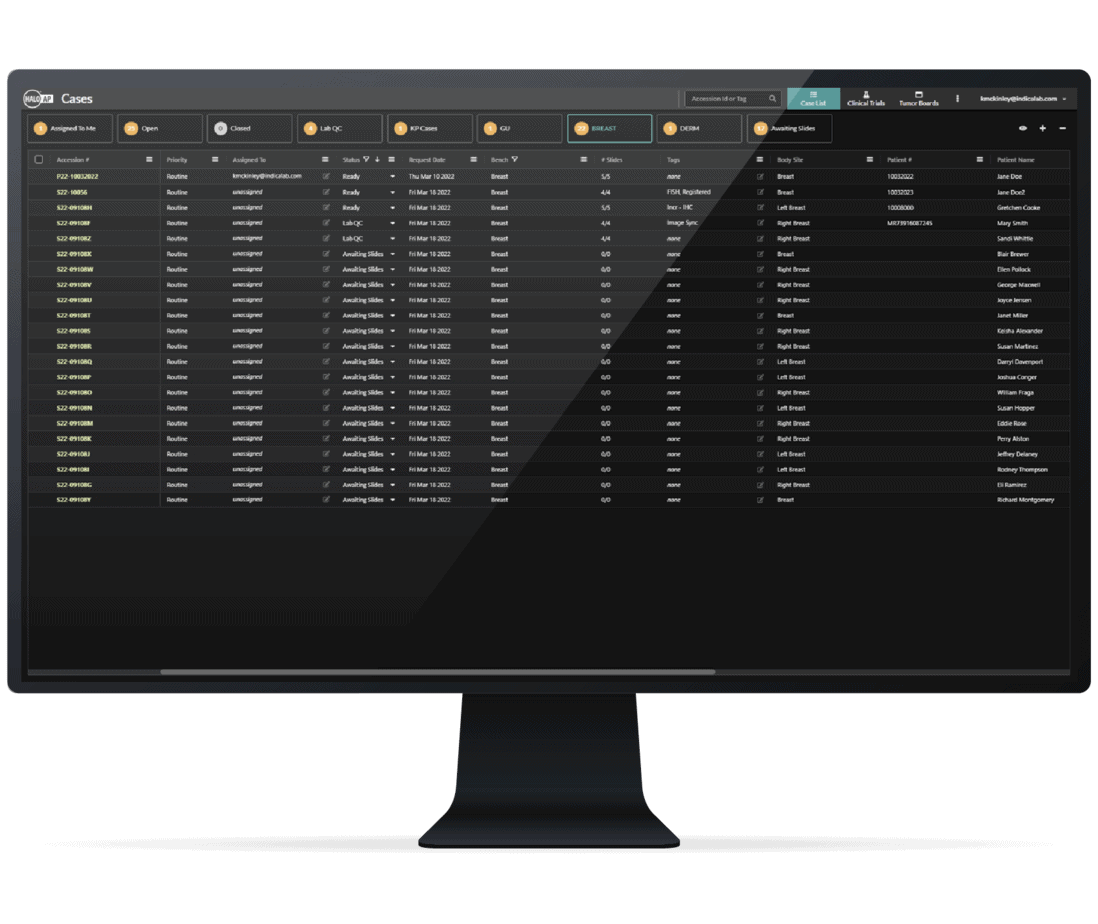 Step 4
View patient and case data in LIMS and HALO AP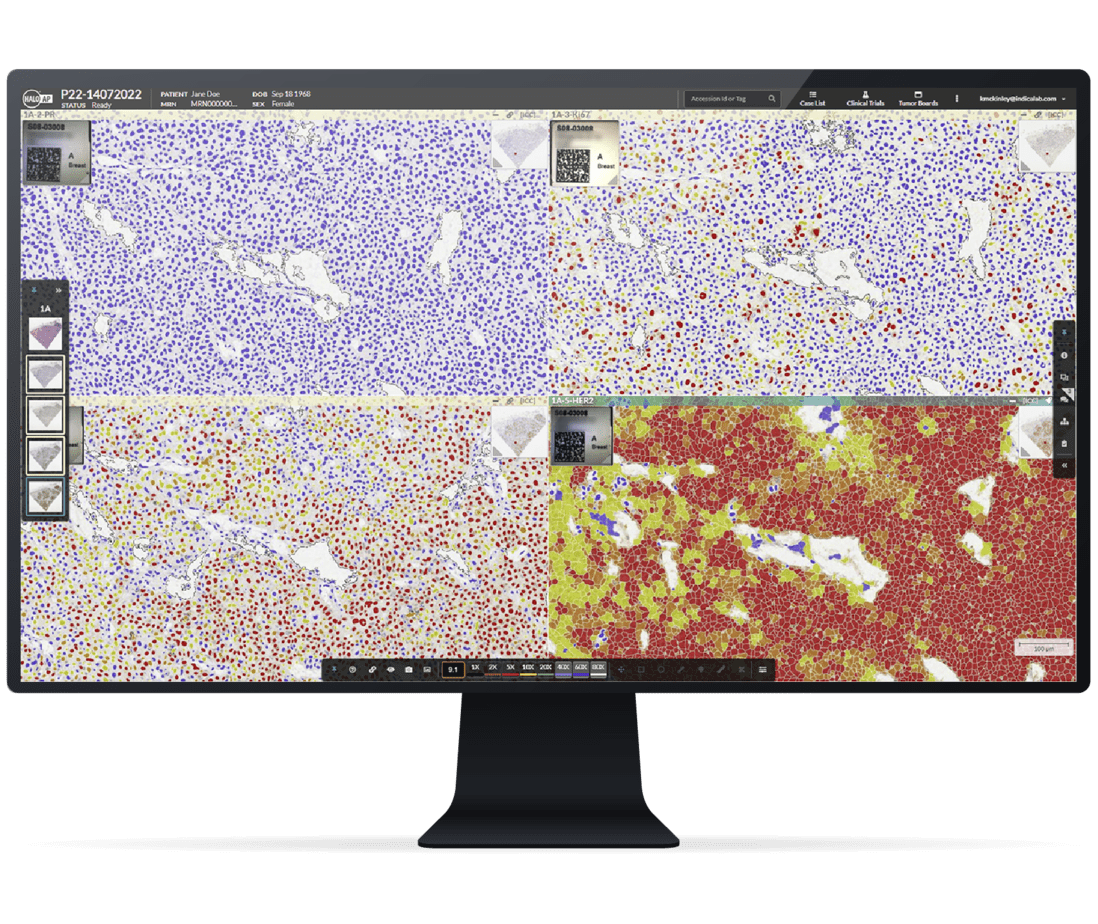 Step 5
Perform qualitative or quantitative image analysis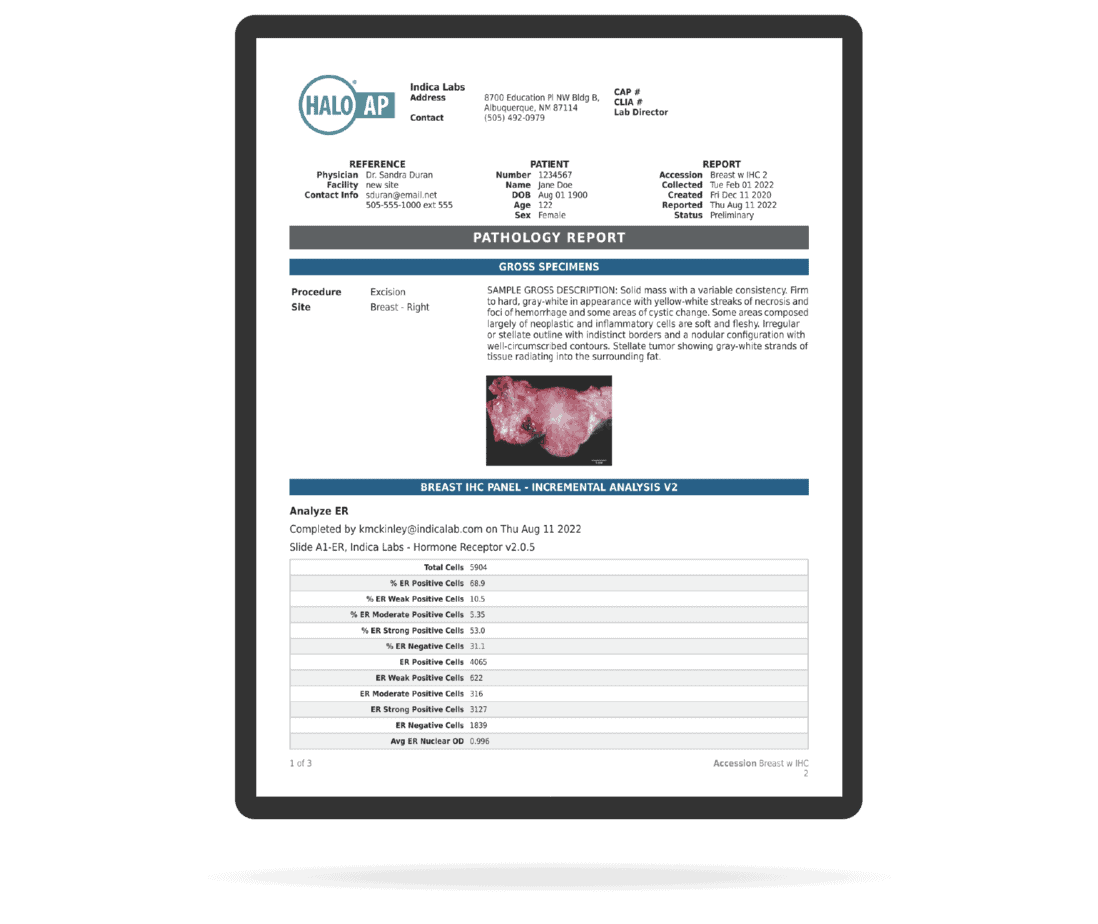 Step 6
Generate pathology report and automatically send to LIS via interface
HALO AP works with your laboratory information or laboratory information management system (LIS | LIMS) instead of replacing it. Access the right data at the right time by integrating with your LIS | LIMS, eliminating the need to move between platforms. Open, API-first technology supports bi-directional connectivity to any application.
HALO AP is compatible with files from all major scanners and our staff are well-versed in data migration, with expertise integrating many common LIS | LIMS systems in enterprise-wide deployments.
Conducting research? Feed your pipeline using the option to export deidentified cases and manage the images with the HALO Link collaborative image management system or another IMS.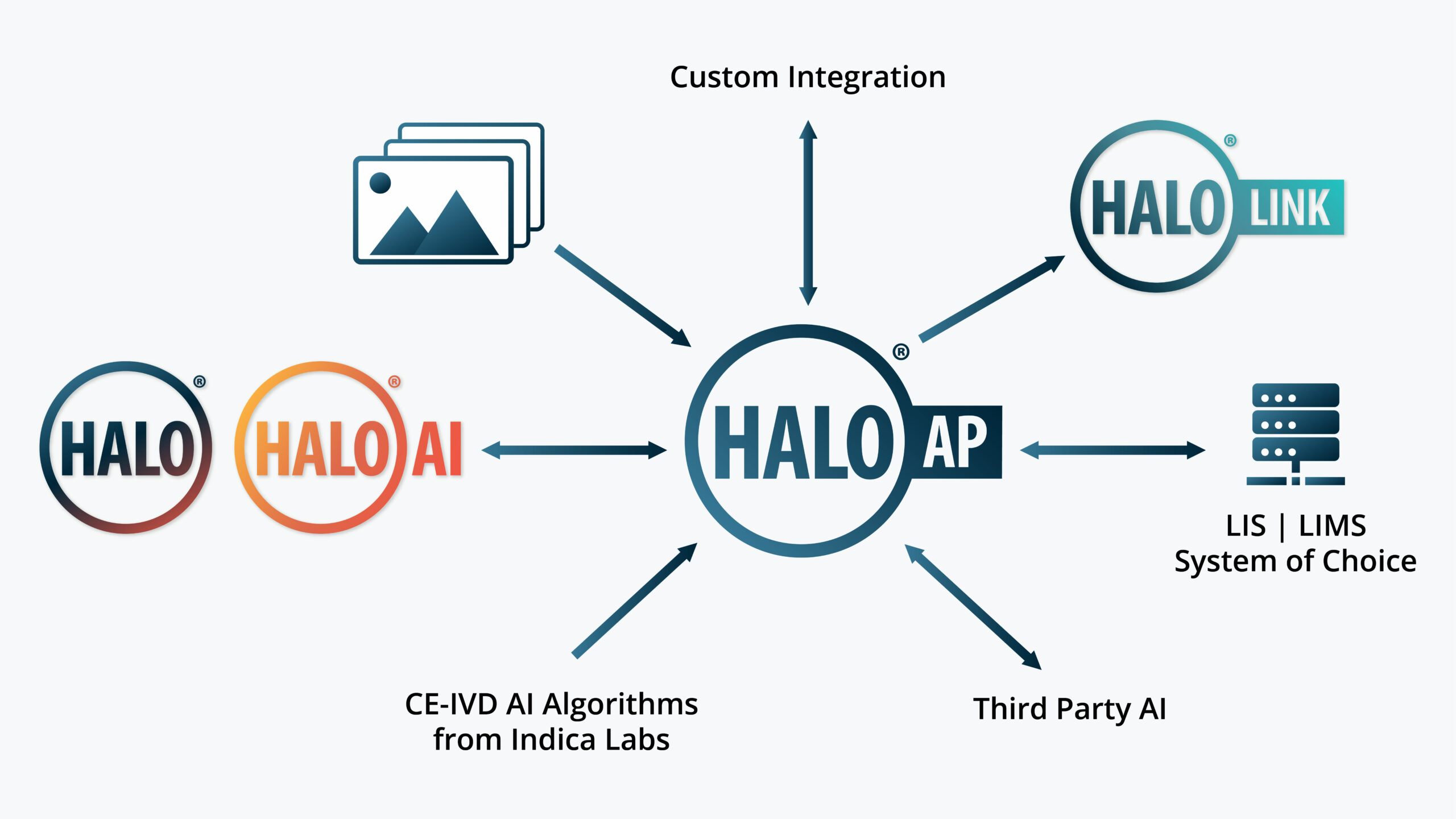 Comprehensive Integration, Training, and Support Services
At Indica Labs, we take pride in providing top-quality support. Our applications team provides comprehensive software training, and our technical teams will support your IT department with all aspects of deployment.
Already using an image management system? We understand that the idea of moving to something new can be daunting. It may not be as hard as you think! Reach out to us to find out how simple transitioning can be.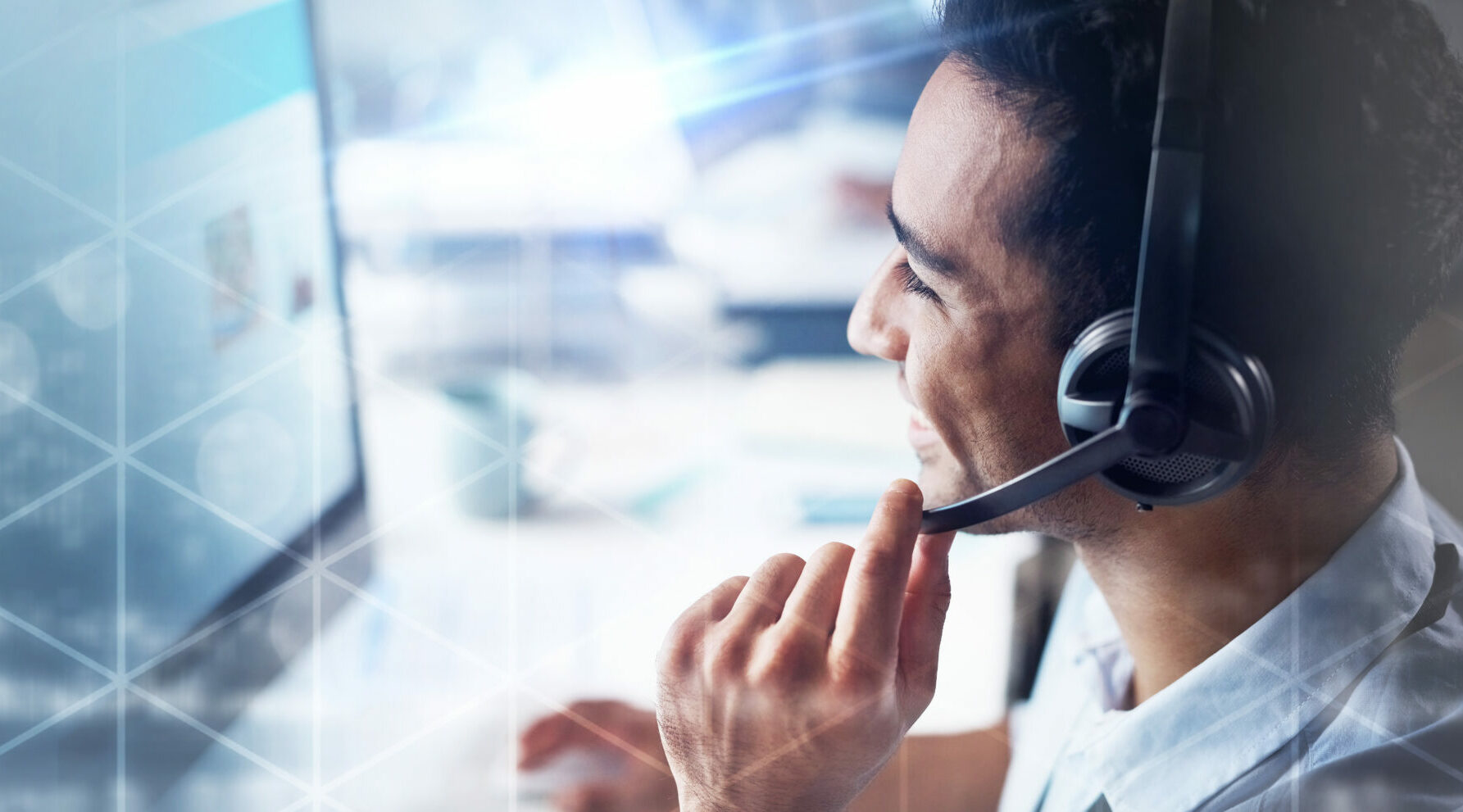 HALO AP® is compatible with a wide range of image file formats, devices and browsers. Please email us for information on existing LIS | LIMS integrations and other formats not listed.
File Formats:
Non-proprietary (JPG, TIF, OME.TIFF, DICOM [DCM*])
Leica (SVS, AFI, SCN, LIF)
Hamamatsu (NDPI, NDPIS)
Philips (iSyntax, i2Syntax)
3DHistech (MRXS)
Nikon (ND2)
Akoya (QPTIFF, component TIFF)
Olympus / Evident (VSI)
Zeiss (CZI)
Ventana (BIF)
KFBIO (KFB, KFBF)

*whole-slide images
Windows PC
Macintosh
Most Tablets
Features of the AI Powered, Pathologist Driven HALO AP® Platform
Indica Labs' AI algorithms, such as SlideQC or HALO Prostate AI, seamlessly integrate with HALO AP. Labs can also deploy third-party AI algorithms from Deep Bio and Lunit without ever leaving the platform.
Want to integrate another AI algorithm? Request our software development kit.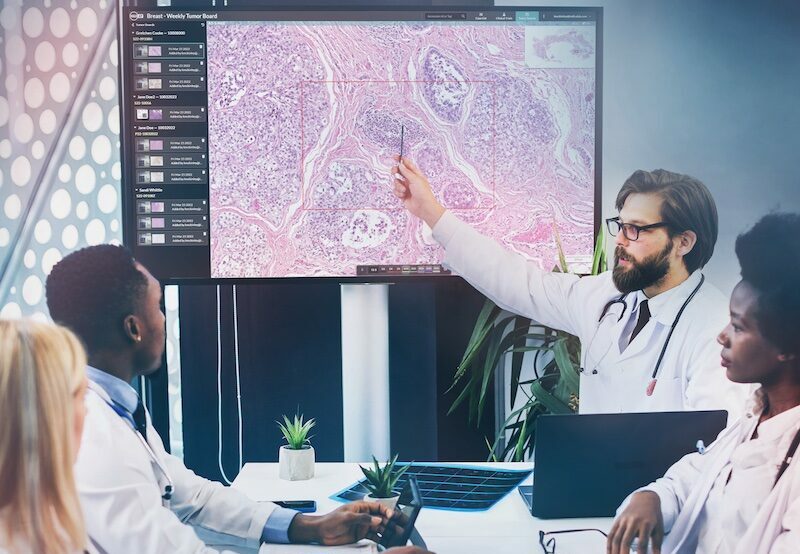 Modernize tumor board preparation by quickly assigning cases, slides, and regions with notes. Instantly recall and navigate to histological regions of interest with a single click and quickly add any case notes.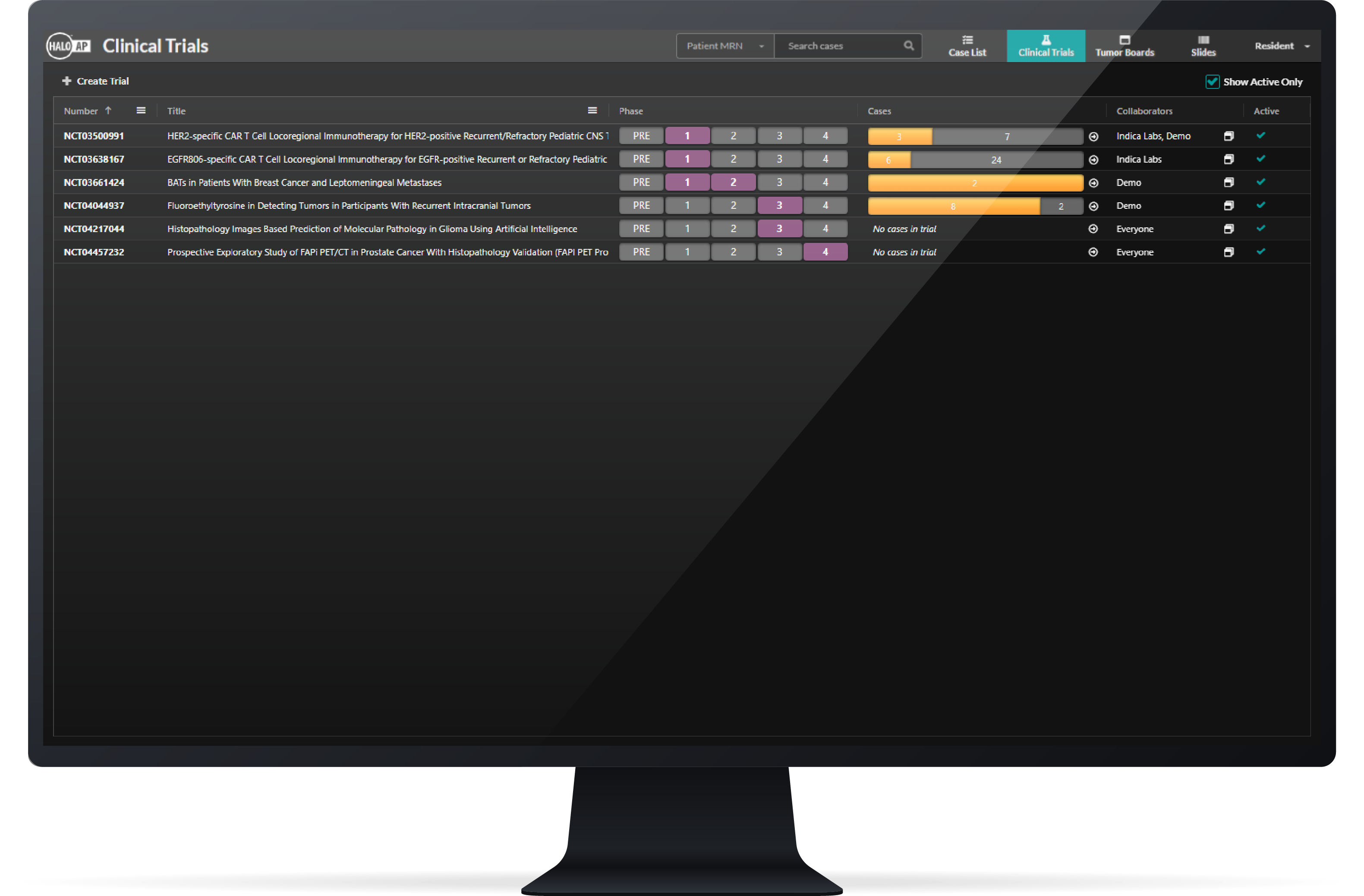 HALO AP streamlines clinical trials across multiple hospitals and CROs by enabling coordinators to create, manage, and monitor trials from a single interface. The blind scoring feature simplifies blinded workflows, making clinical trials, research studies, and system performance validation easier to conduct. Results can be easily exported for downstream analysis.
What Our Customers Have to Say
Read independent SelectScience reviews about our HALO AP Enterprise Digital Pathology Platform ​and learn how these customers are using Indica Labs' solutions to streamline their workflows.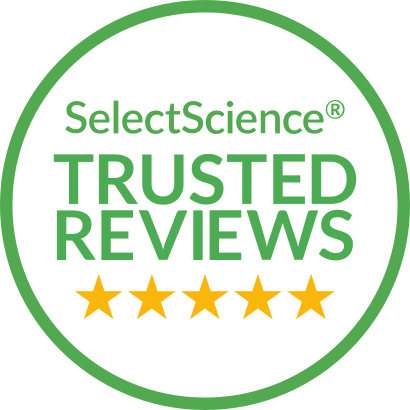 Learn more about HALO AP® and associated AI algorithms by exploring the tabs below.
Curious about the features of HALO AP?
Wondering how HALO AP integrates into laboratory workflows?
Watch this video to learn more about the power and flexibility of HALO AP. ​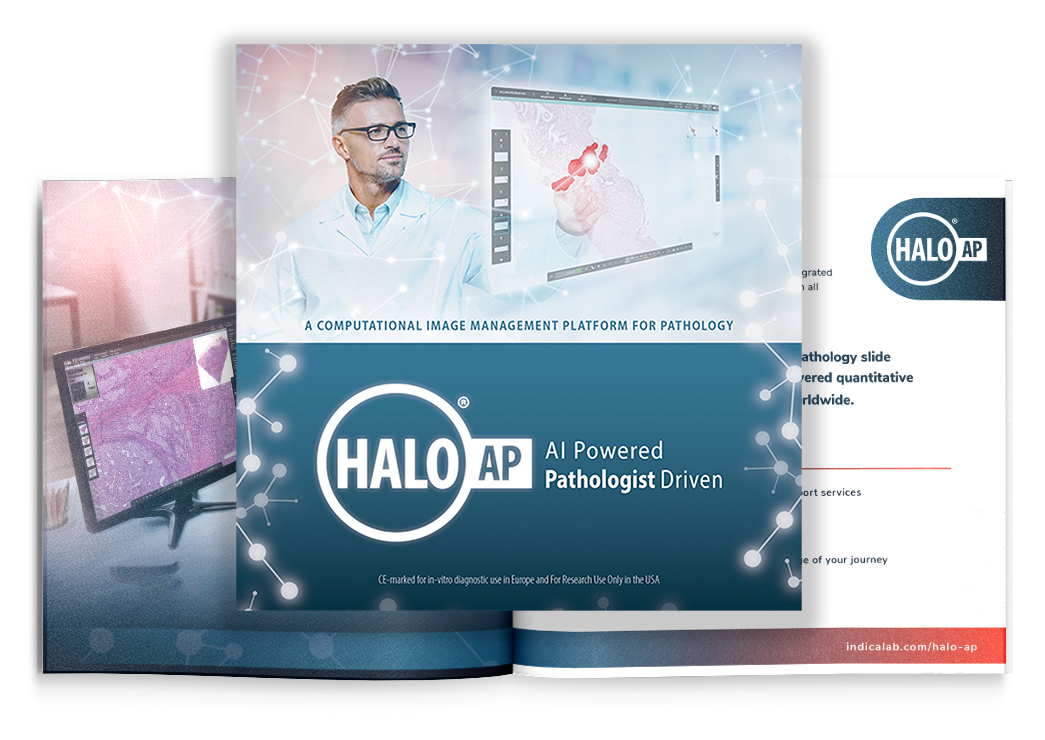 Download our new HALO AP brochure to learn how HALO AP brings case-centric digital pathology slide management, collaboration, and AI-powered quantitative analysis to anatomic pathology labs worldwide.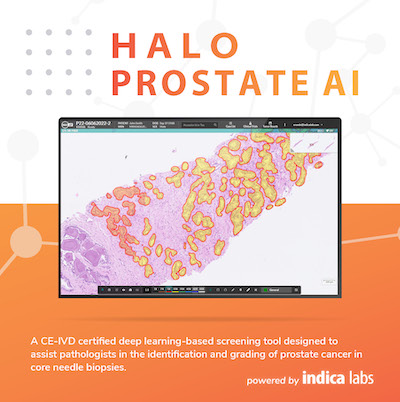 HALO Prostate AI Brochure
Check out our HALO Prostate AI brochure to learn more about our CE-IVD certified deep learning-based screening tool designed to assist pathologists in the identification and grading of prostate cancer in core needle biopsies.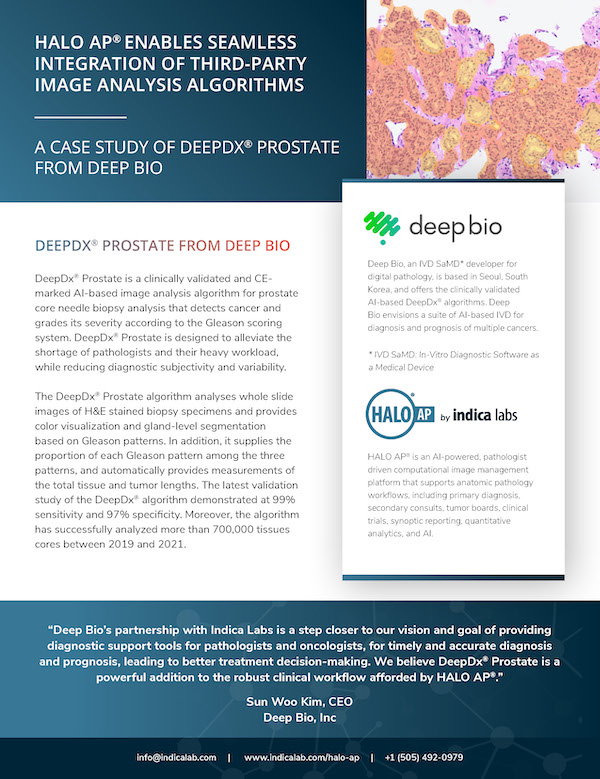 HALO AP Deep Bio Case Study
Discover how the seamless integration of third-party image analysis algorithms, such as DeepDx from Deep Bio, with HALO AP can benefit your lab.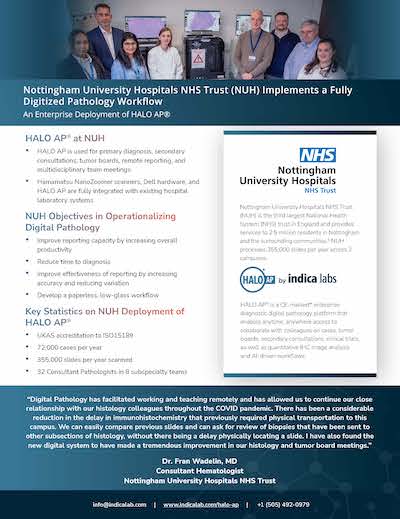 Learn more about Nottingham University Hospitals NHS Trust's transition to digital pathology and how HALO AP has played a pivotal role in improving diagnostic efficiency and patient care.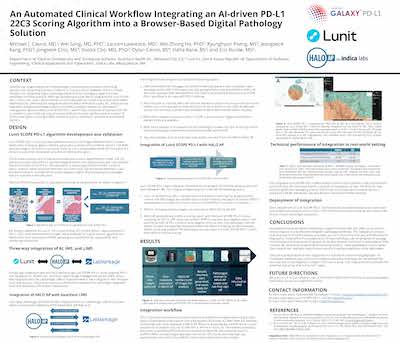 An Automated Clinical Workflow Integrating an AI-driven PD-L1 22C3 Scoring Algorithm into a Browser-Based Digital Pathology Solution​
Discover how Guardant Health has seamlessly integrated Lunit SCOPE PD-L1 with HALO AP for enhanced PD-L1 analysis.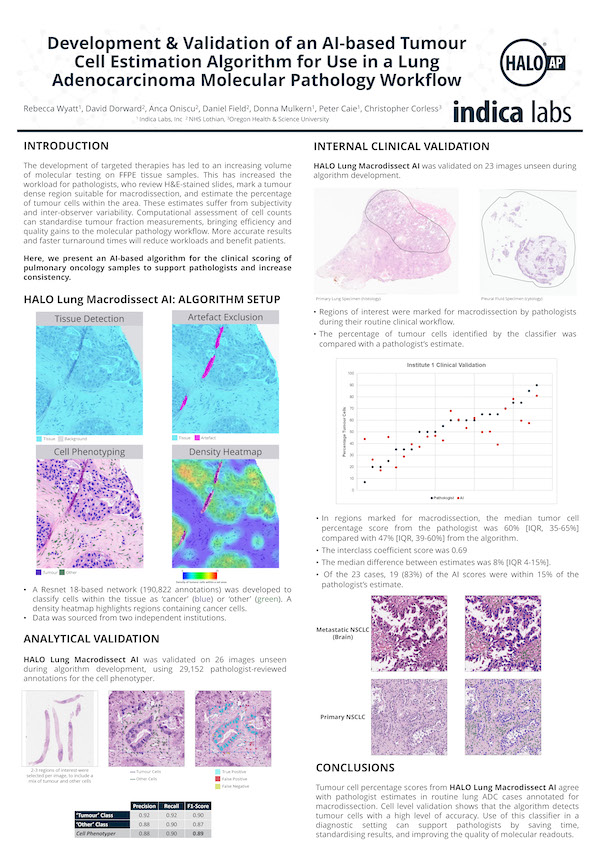 Development & Validation of an AI-based Tumour Cell Estimation Algorithm for Use in a Lung Adenocarcinoma Molecular Pathology Workflow
Learn more about the development and validation of an AI-based molecular pathology algorithm for estimating tumour cells in lung adenocarcinoma.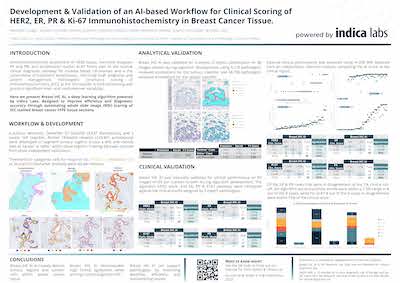 Development & Validation of an AI-based Workflow for Clinical Scoring of HER2, ER, PR & Ki67 Immunohistochemistry in Breast Cancer Tissue
Explore Breast IHC AI, a deep learning-based workflow for evaluation of breast cancer. ​
An Automated Deep Learning Artifact Detection Tool for Quality Control of Whole-Slide Digital Pathology Images​
Explore SlideQC: an AI-based tool which identifies pre-analytic processing errors in whole-slide images for quality control in digital pathology laboratories.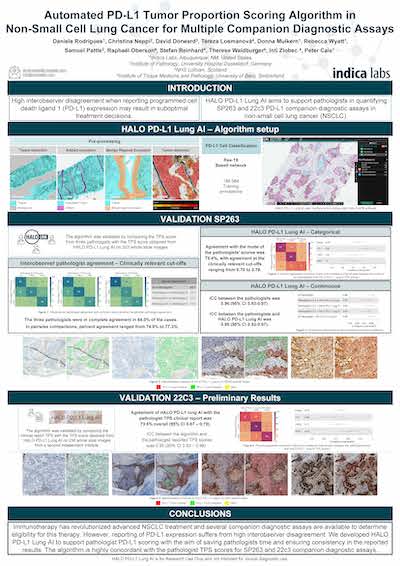 Automated PD-L1 Tumor Proportion Scoring Algorithm in Non-Small Cell Lung Cancer for Multiple Companion Diagnostic Assays​
Read about the development and validation of an AI-based PD-L1 scoring algorithm for HALO AP.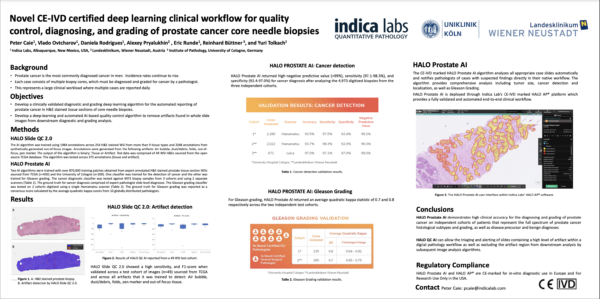 Novel CE-IVD Certified Deep Learning Clinical Workflow for Quality Control, Diagnosing, and Grading of Prostate Cancer Core Needle Biopsies
Learn more about Indica Labs' novel CE-IVD certified deep learning clinical workflow for prostate cancer grading.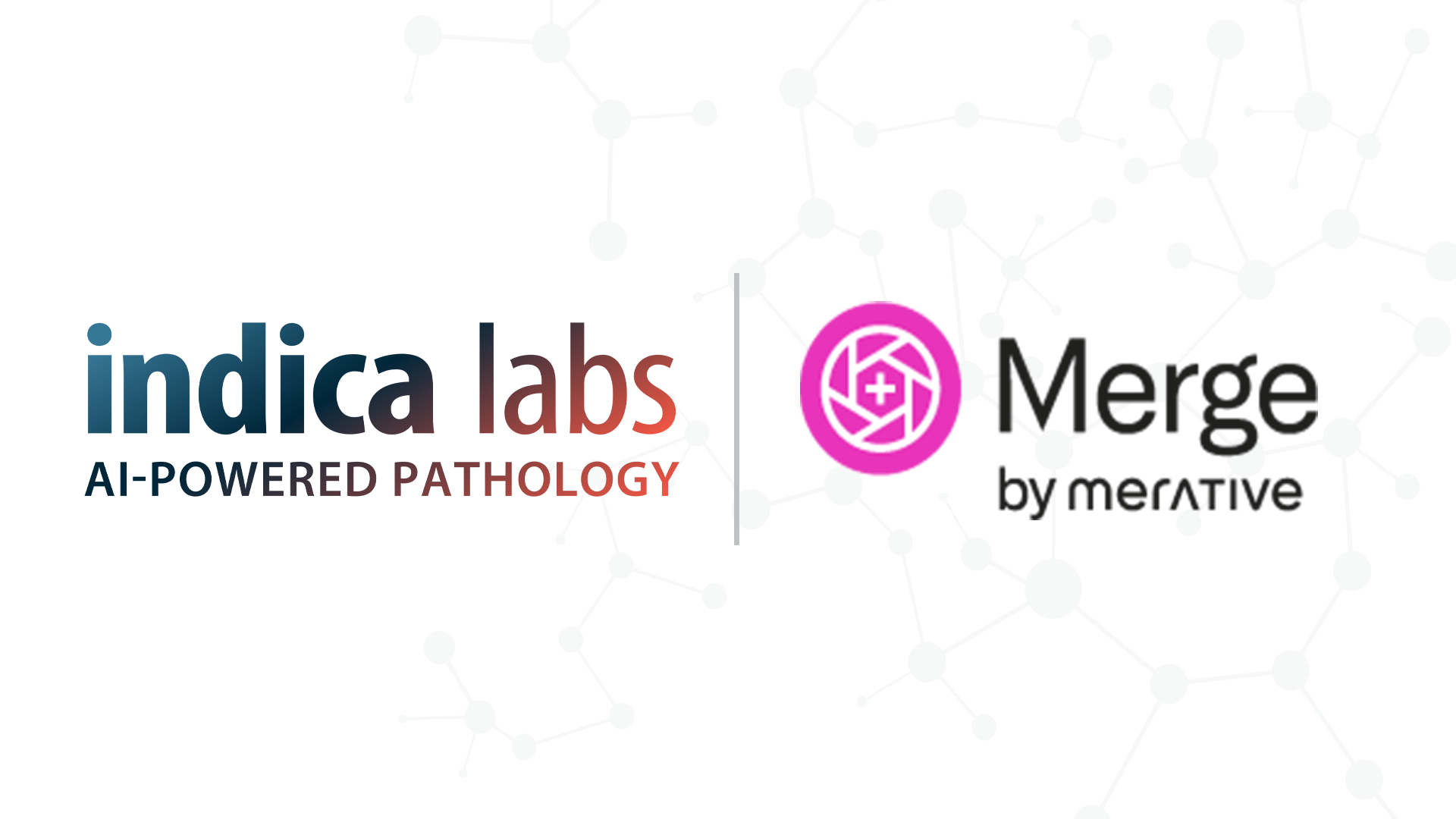 Ann Arbor, MI and Albuquerque, NM – 27 November, 2023 – Merge by Merative, an industry leader in medical imaging solutions, signed an agreement with
Read More »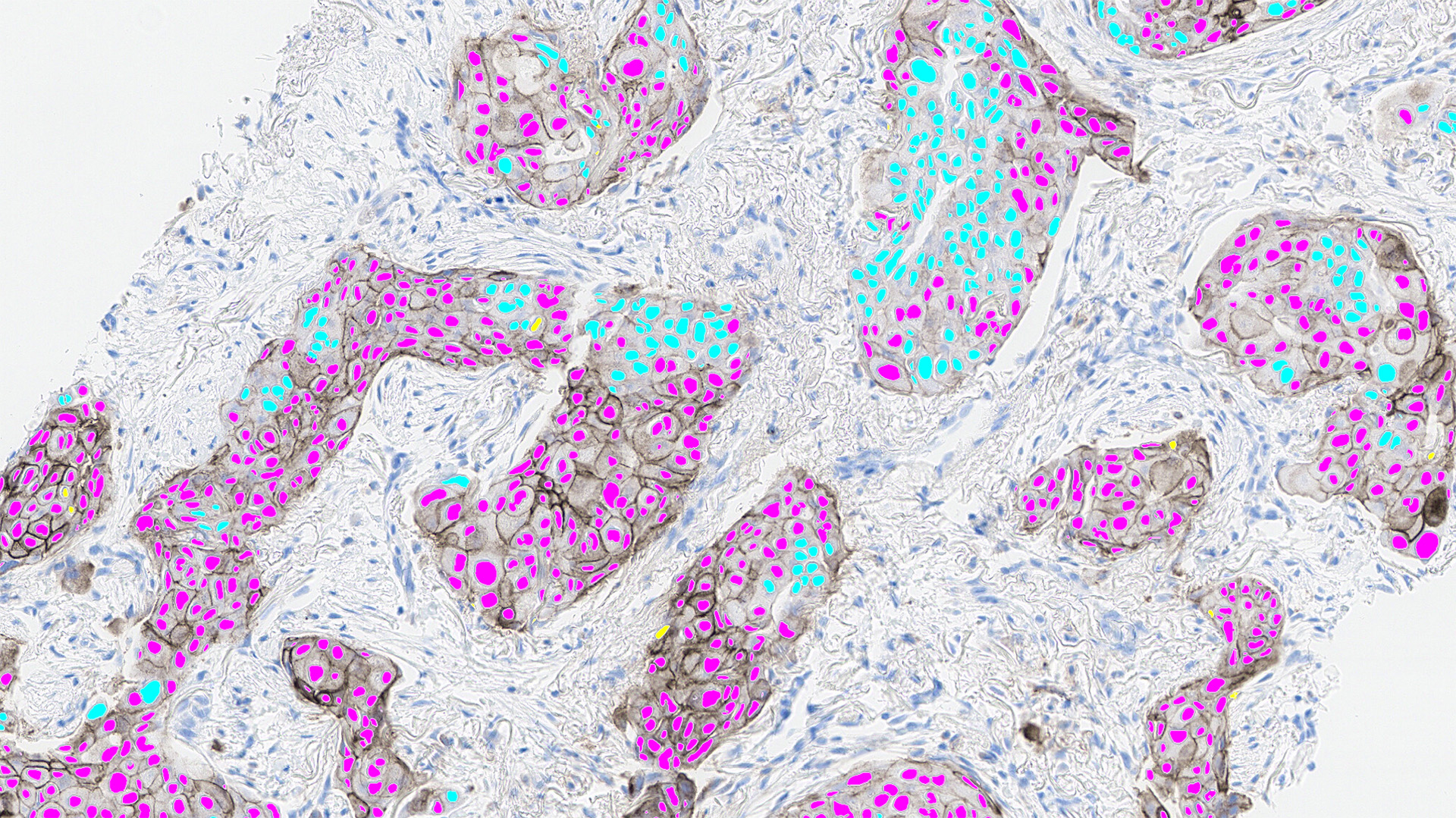 30 November 2023 | Learn how to implement Lung PD-L1 AI to assist PD-L1 scoring in non-small cell lung cancer
Read More »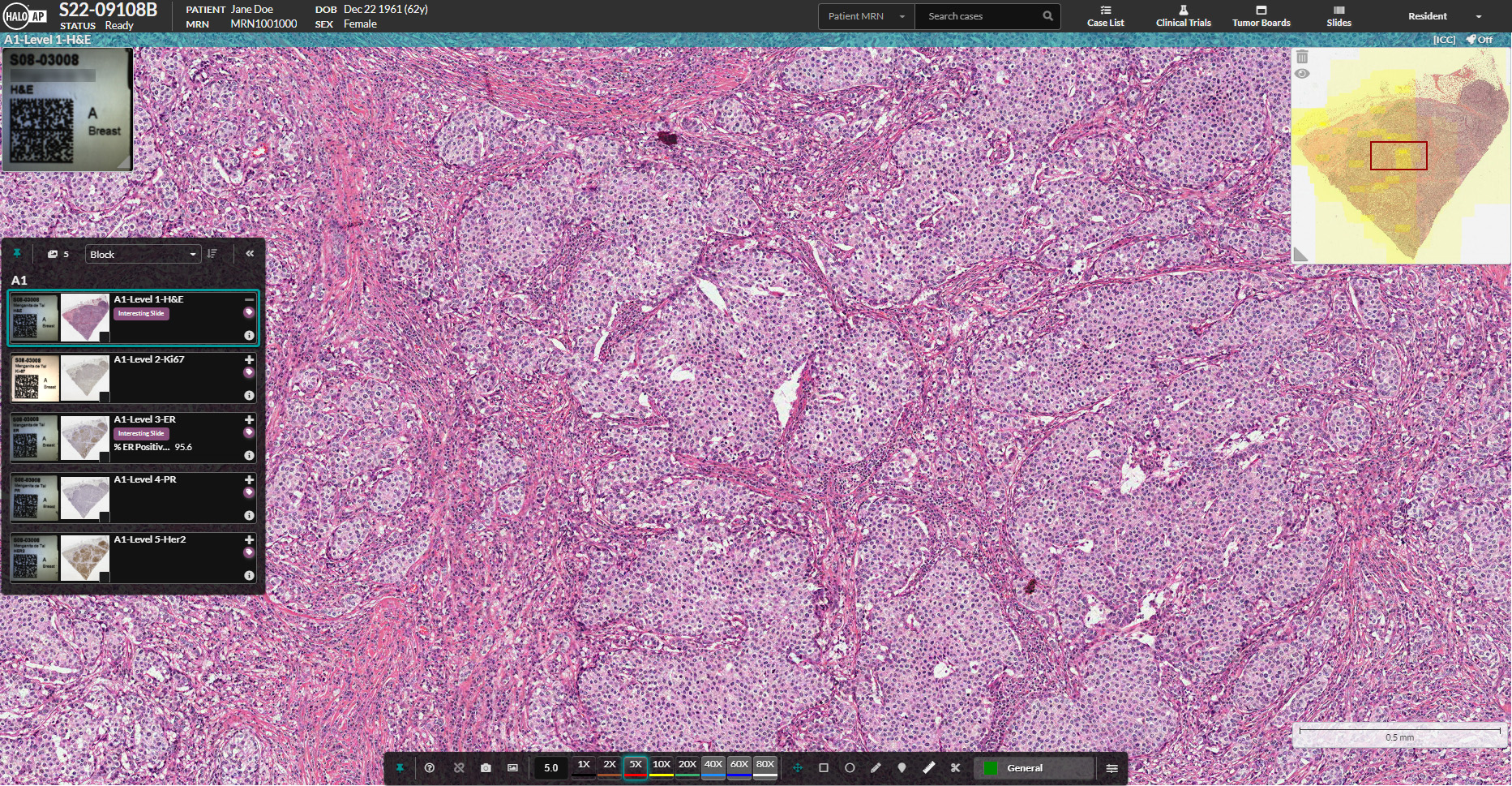 28 September 2023 | Please join us for this 1-hour webinar to learn about the exciting new features of our AI-powered, pathologist-driven digital
Read More »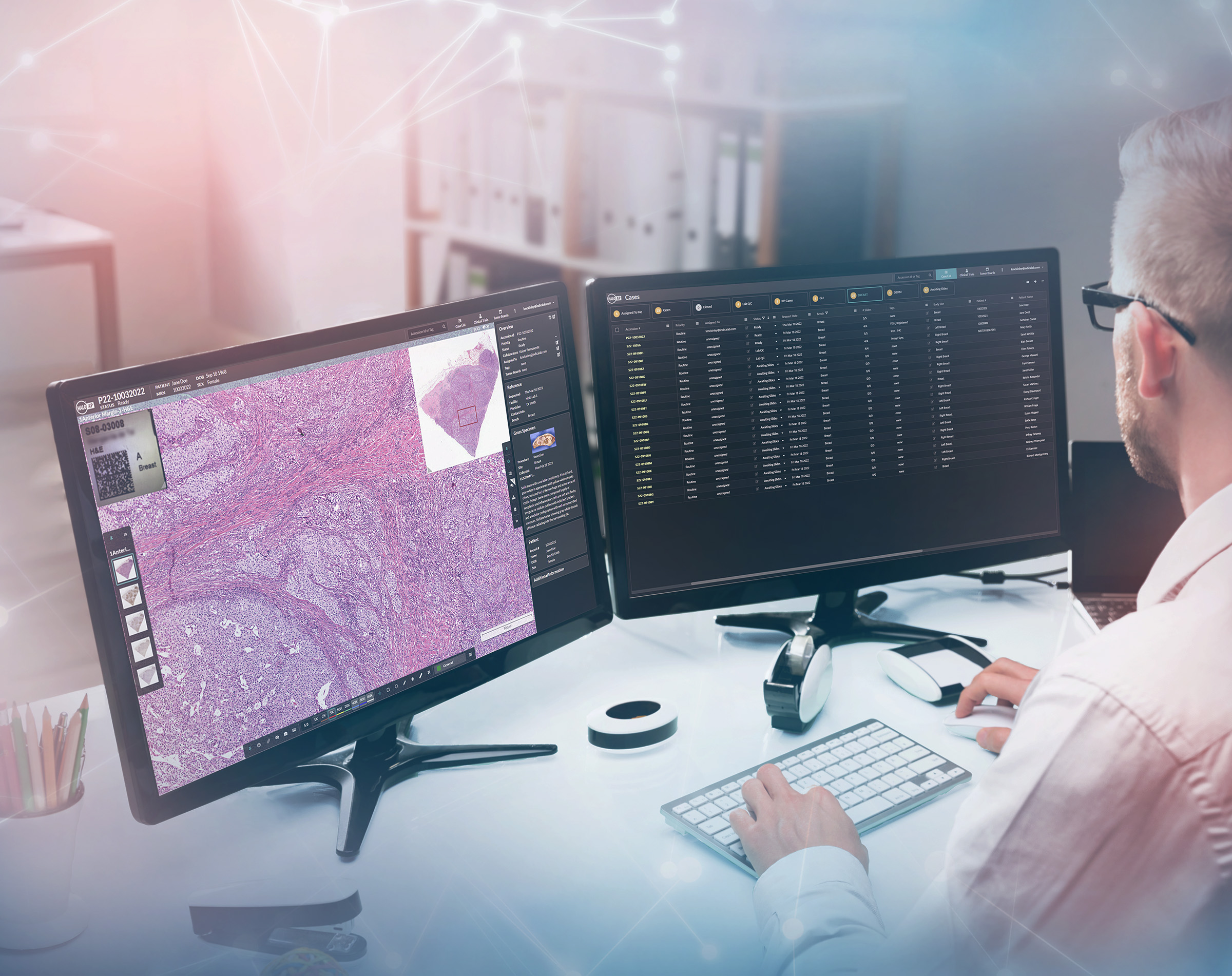 18 May 2023 | In this 60-minute webinar, we will discuss considerations when selecting a digital pathology image management system for clinical diagnostics. In the
Read More »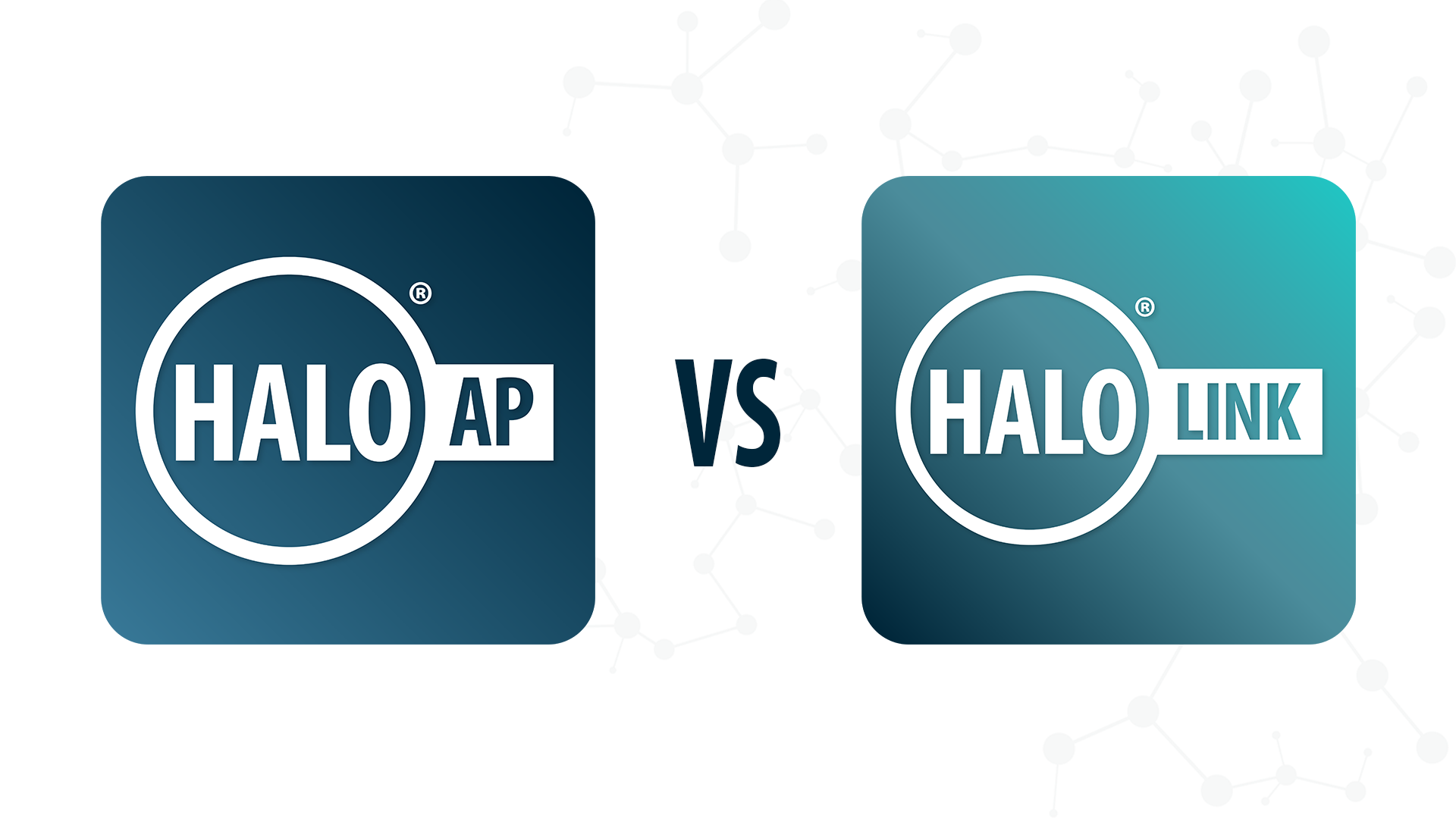 11 April 2023 | Learn how to select an image management platform from Indica Labs and learn about available deployment and integration options .
Read More »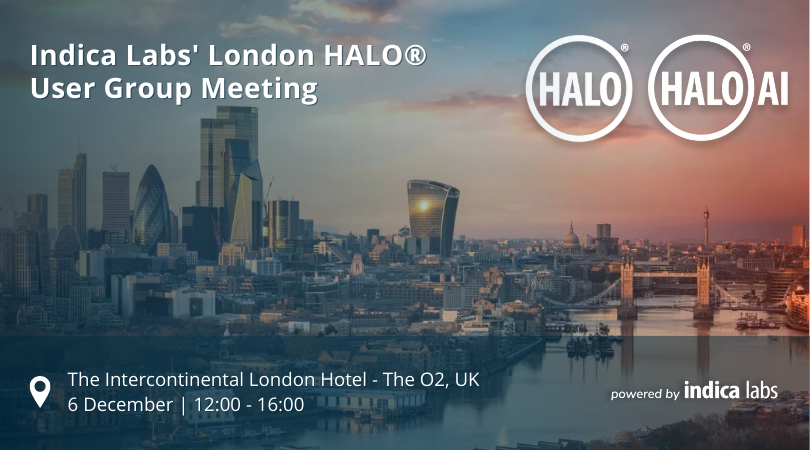 6 December 2023 | Indica Labs is pleased to announce our London HALO® User Group Meeting to be held in London on 6 December 2023 at the InterContinental London (the O2) from 12:00 – 16:00.
Read More »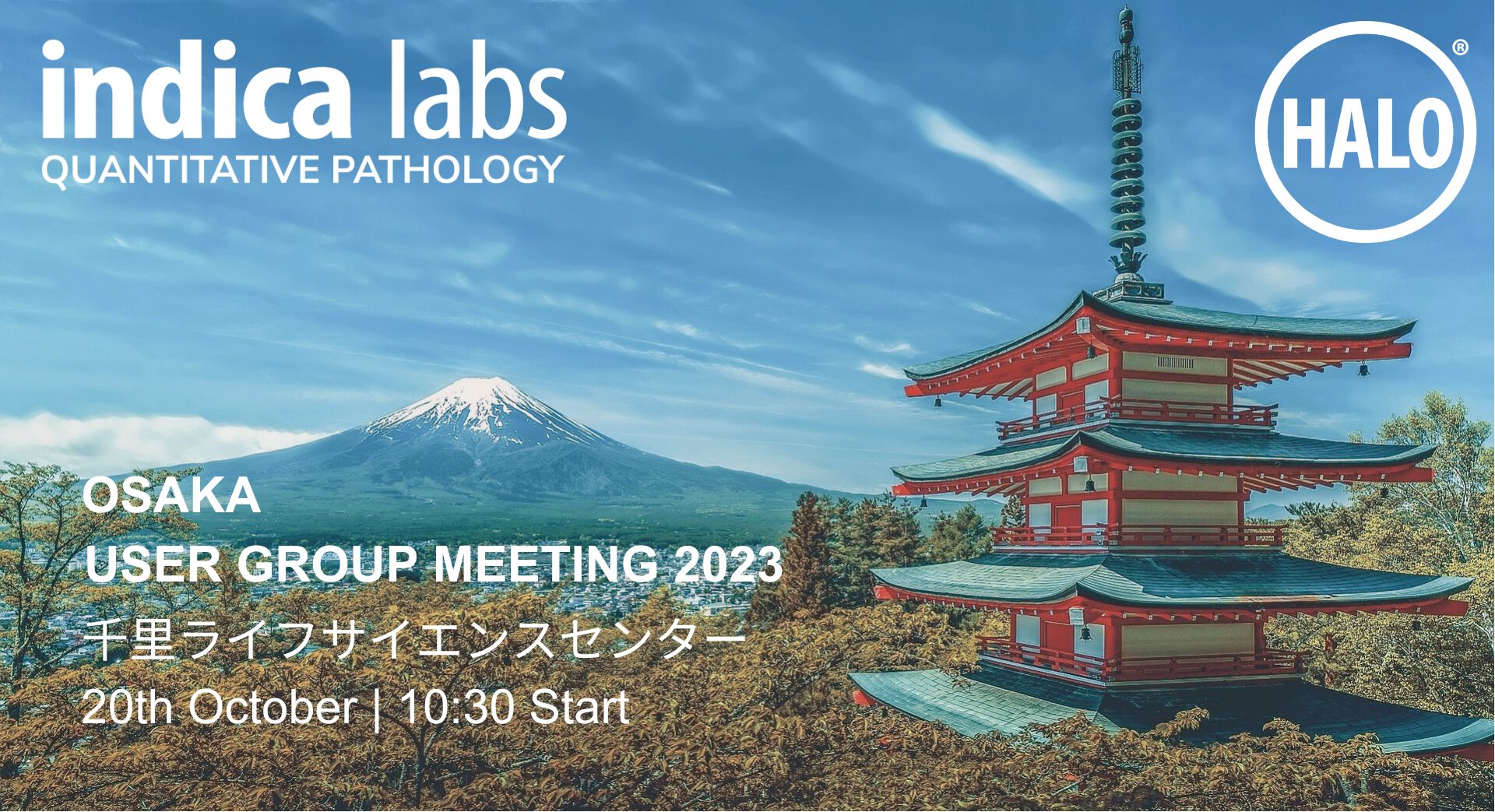 Indica Labs' Japan HALO® User Group Meeting Date: 20 October 2023 Time: 10:30 – 16:00 (GMT+8) Location: Senri Room A, Senri Life Science Center, Osaka, Japan For more information, please email japan@indicalab.com. Agenda Time Topic Presenters 10:00 – 10:30 Check-In
Read More »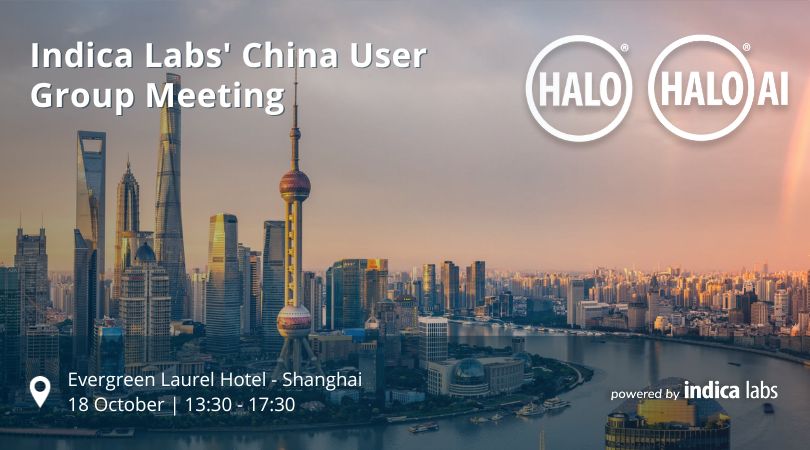 Indica Labs' China User Group Meeting Date: 18 October 2023 Time: 13:30 – 17:30 Location: Evergreen Laurel Hotel – Shanghai For more information, please email china@indicalab.com.
Read More »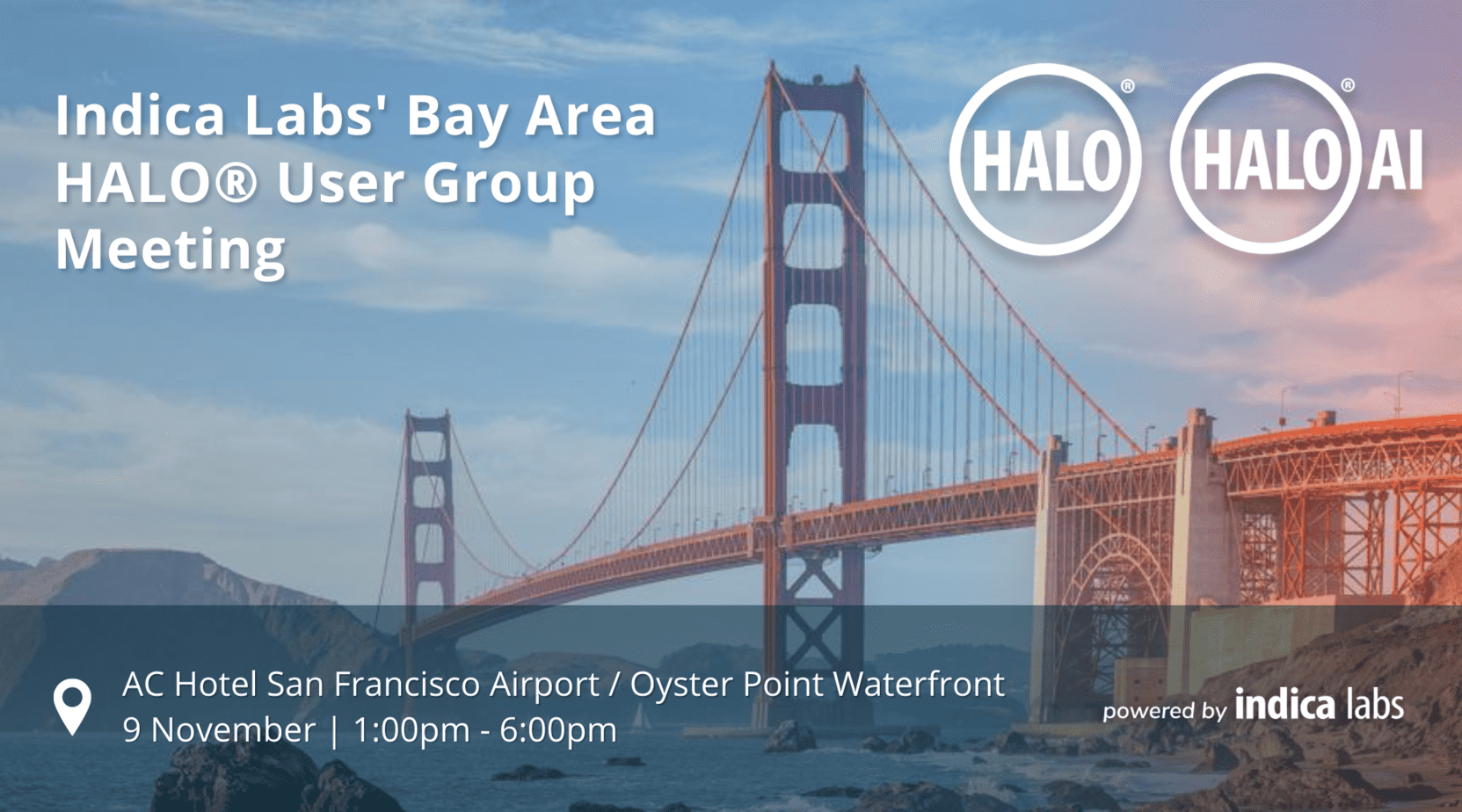 9 November 2023 | Indica Labs is pleased to announce our Bay Area HALO® User Group Meeting at the AC Hotel San Francisco Airport / Oyster Point Waterfront on November 9 from 1 pm – 6 pm
Read More »
HALO AP®, provides end-to-end integration to scanners and LIS | LIMS while providing built in compliance and certifications: CE-IVD, FDA 21 CFR Part 11, ISO 13485:2016, HIPAA, and GDPR.
*HALO AP® is CE-marked for in-vitro diagnostic use in Europe and the UK. HALO AP is For Research Use Only in the US and is not FDA cleared for clinical diagnostic use.​
*​HALO AI Prostate is CE-marked for in-vitro diagnostic use in Europe and the UK. HALO AI Prostate is For Research Use Only in the US and is not FDA cleared for clinical diagnostic use.
Introducing HALO Prostate AI​​
A state-of-the-art deep learning-based screening tool designed to assist pathologists in the identification and grading of prostate cancer in core needle biopsies.
We are excited to announce HALO Prostate AI has achieved a CE-mark as a diagnostic assistance tool for prostate cancer core needle biopsy review! Read about the development and validation of this new tool in our latest press release.
Available for off-the-shelf deployment in HALO AP.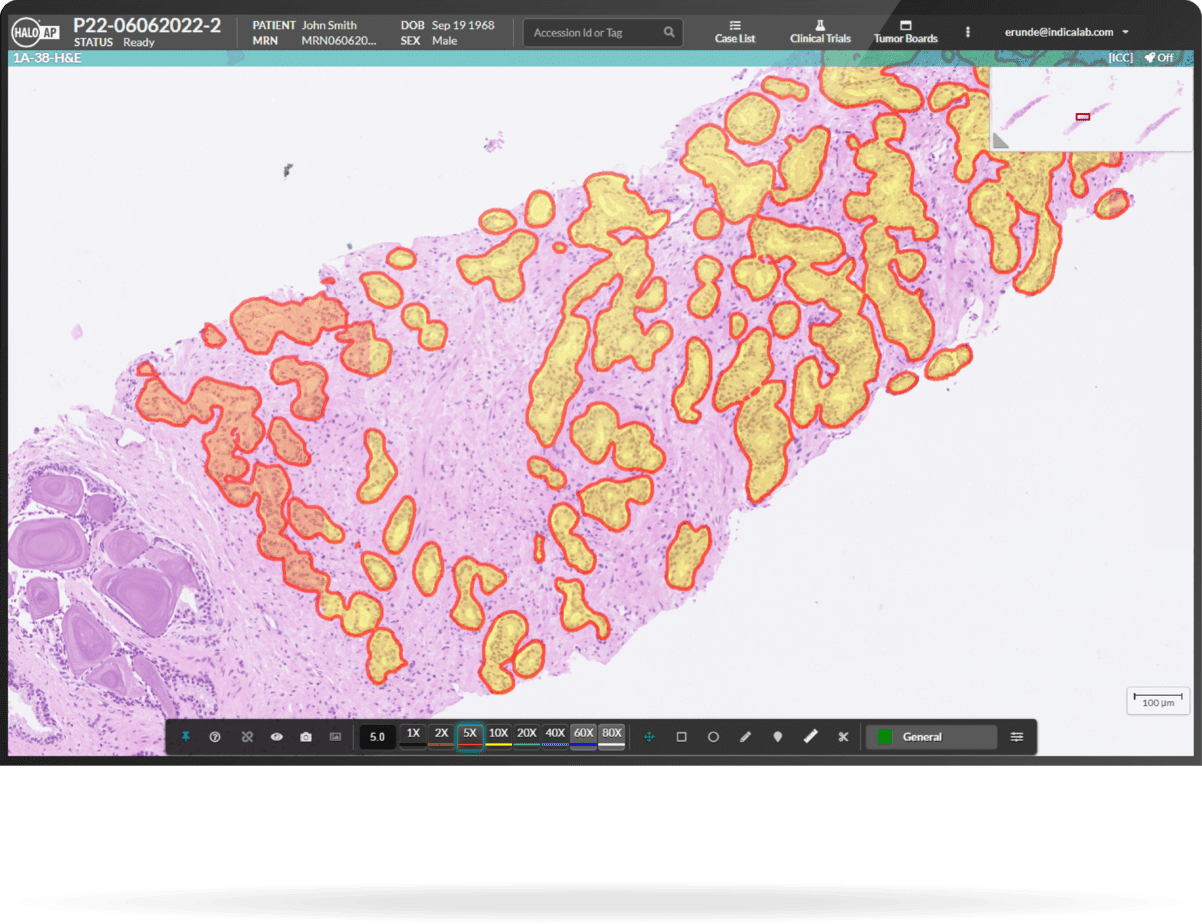 Deploy HALO AP in a Fully Managed Cloud-Hosted Environment
In addition to on premises deployments, Indica Labs offers optimized deployments of HALO AP software hosted in Amazon Web Services (AWS). We manage all aspects of implementation and ongoing maintenance to provide a highly performant, scalable, and secure AI-enabled HALO AP environment in the cloud. You maintain full ownership over your AWS account while our AWS Certified Solutions Architects manage your infrastructure and HALO AP software environments. ​
Learn more about the benefits of cloud-hosted environments in our recent blog post or reach out today to our Cloud Services team by using the form below and learn whether a managed cloud deployment is right for you. ​
Fill out the form below to request a recorded or live demo of HALO AP or any of our other products or services.
You can also drop us an email at info@indicalab.com
We highly recommend using Google Chrome when filling out the form above. Please email
marketing@indicalab.com
for support.