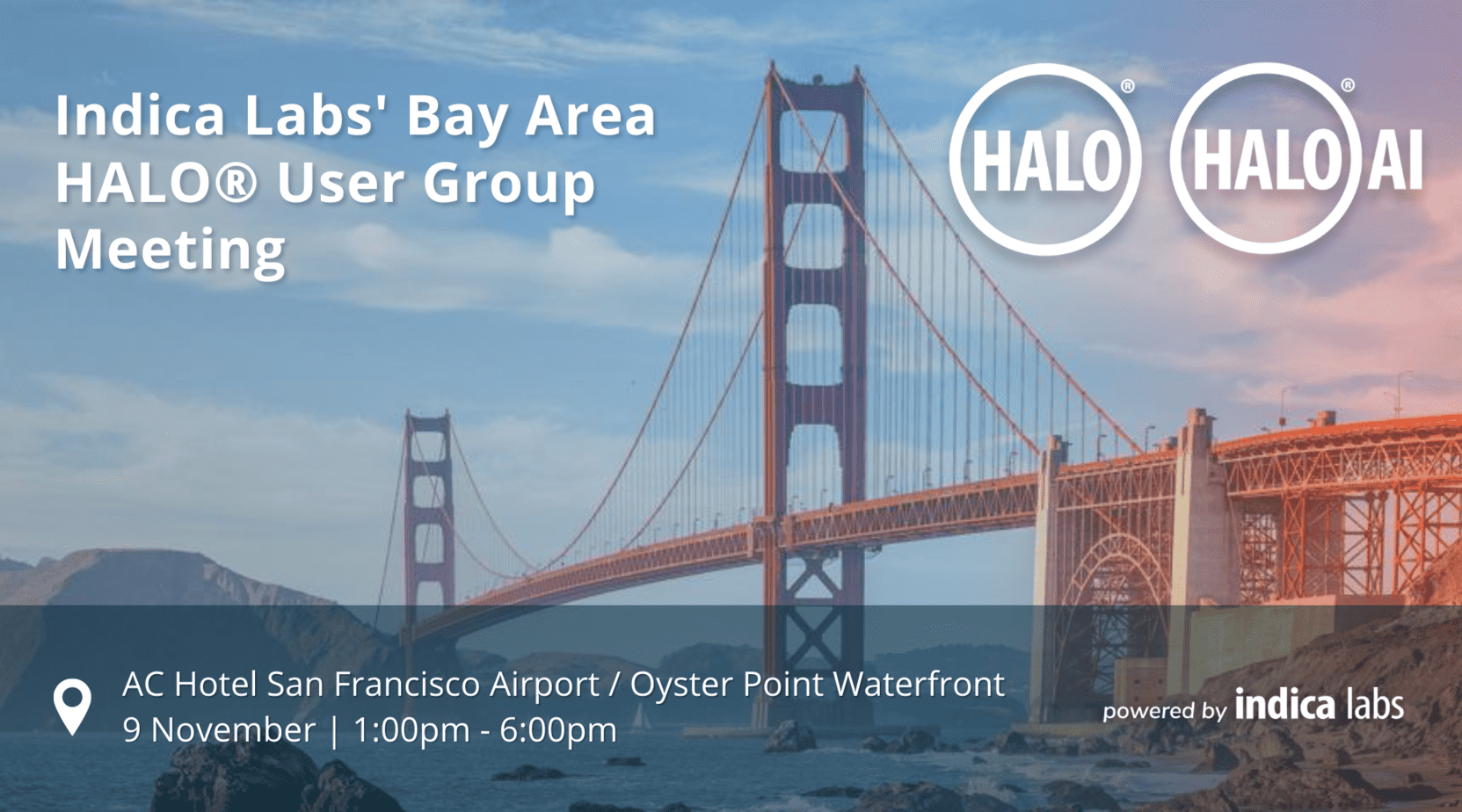 Indica Labs' Bay Area HALO® User Group Meeting ​
Date: 9 November 2023
Time: 1:00 PM – 6:00 PM PST
Location: AC Hotel San Francisco Airport / Oyster Point Waterfront
Hear directly from Indica Labs customers who employ HALO® platforms across diverse applications including research, drug discovery, and product development
Indica Labs is pleased to announce our Bay Area HALO® User Group Meeting at the AC Hotel San Francisco Airport / Oyster Point Waterfront on November 9 from 1 pm – 6 pm. A lunch will be provided to all pre-registered attendees at 12 pm.

Our program this year features four outstanding guest speakers representing leading universities, biotech, and pharma companies who will discuss how they use HALO products from Indica Labs to achieve objectives spanning basic science research, understanding complex disease, drug discovery, and product development. In addition to our guest speakers, Indica Labs will present on the exciting new features in the next release of HALO, HALO AI, and HALO Link, and will present an overview on how HALO AP® can impact drug development. In addition, the team from Indica will present an overview of how our Pharma Services team supports biomarker studies from discovery to clinical trials.
We welcome anyone who is interested in learning more about Indica Labs' quantitative and AI-powered digital pathology solutions to register for the meeting. You do not need to be a current Indica Labs customer to attend.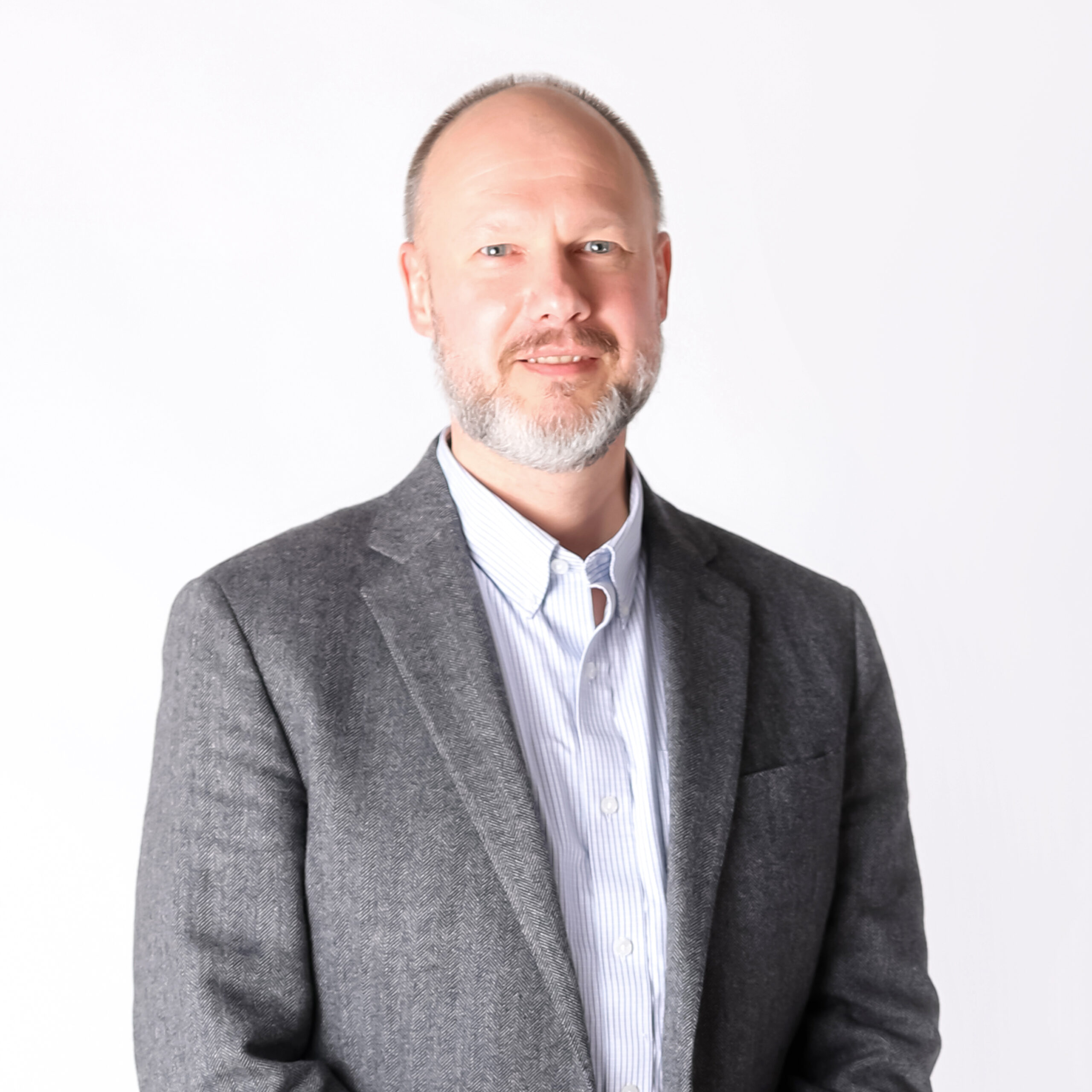 Maciej Zerkowski
Manager, Life Science Applications, North America Indica Labs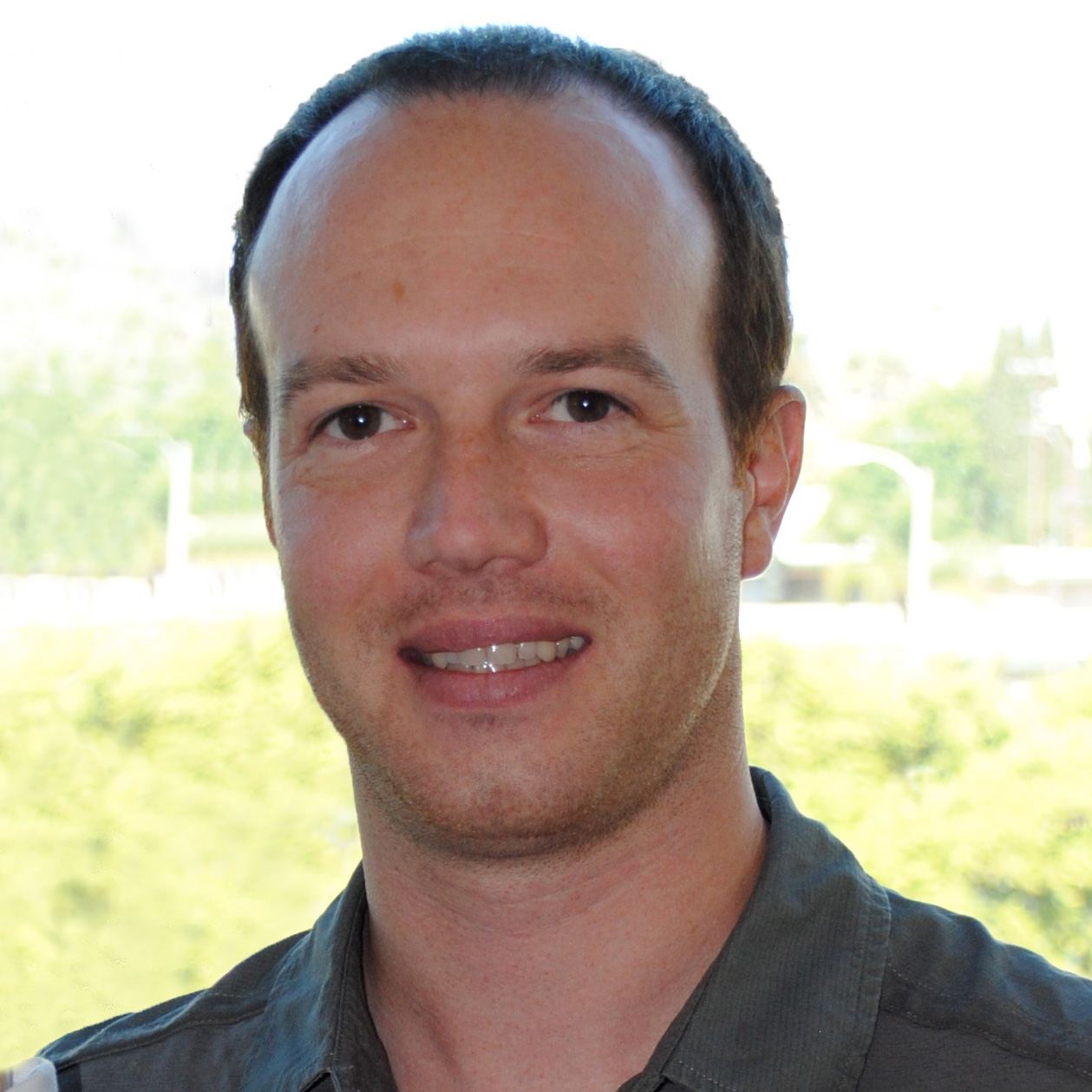 Dr. Jérémie Vitte
Associate Project Scientist UCLA, Department of Head and Neck Surgery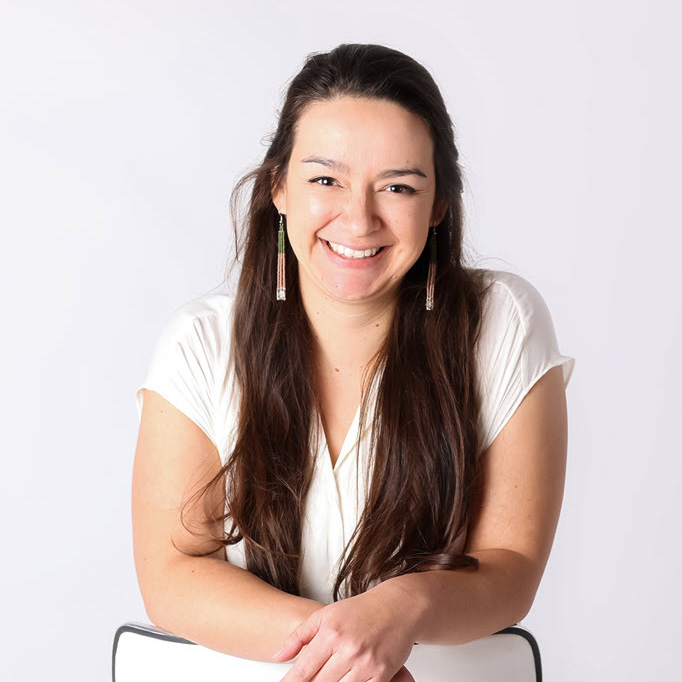 Emily Gamble
HALO Associate Product Manager Indica Labs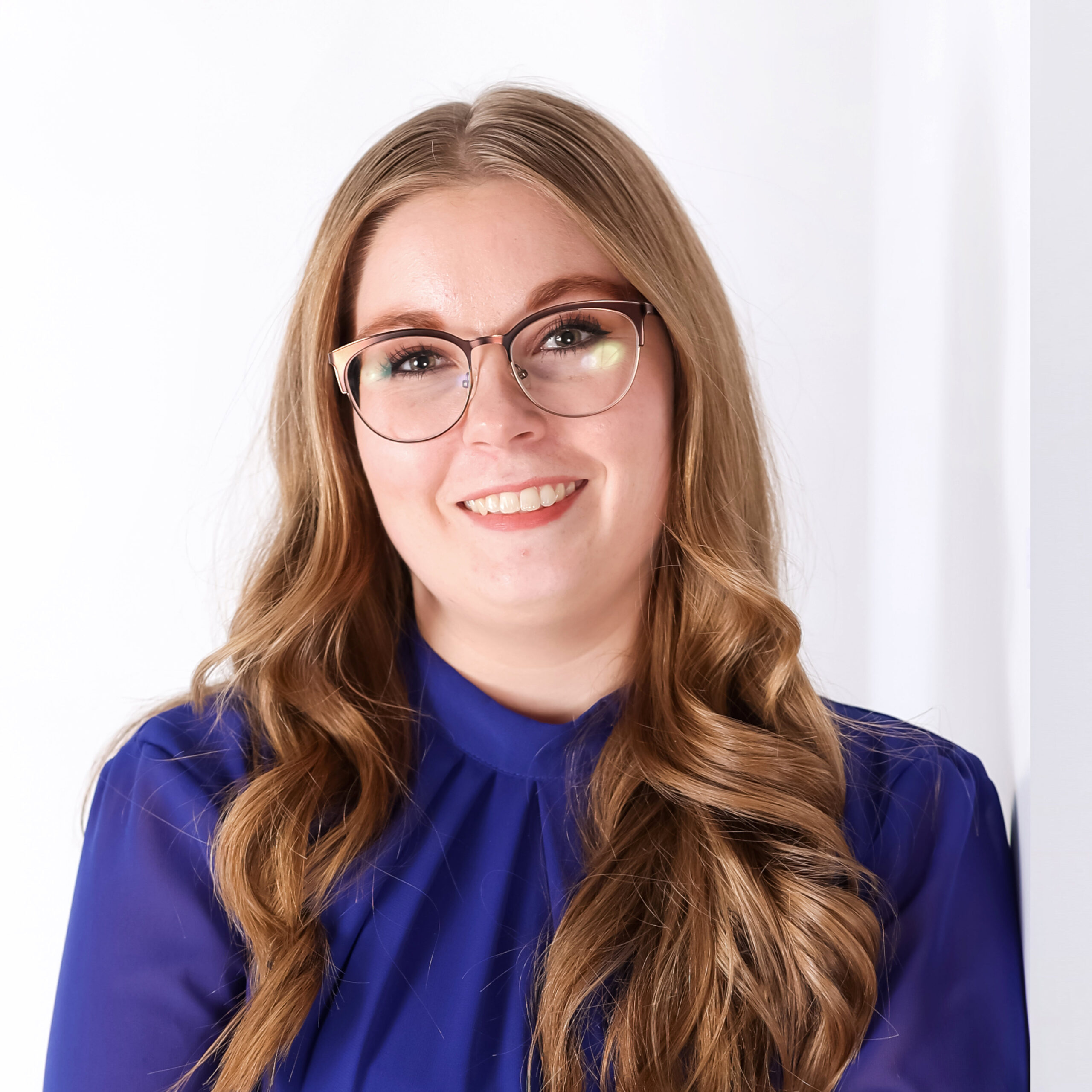 Kat Latimer
HALO Link Associate Product Manager Indica Labs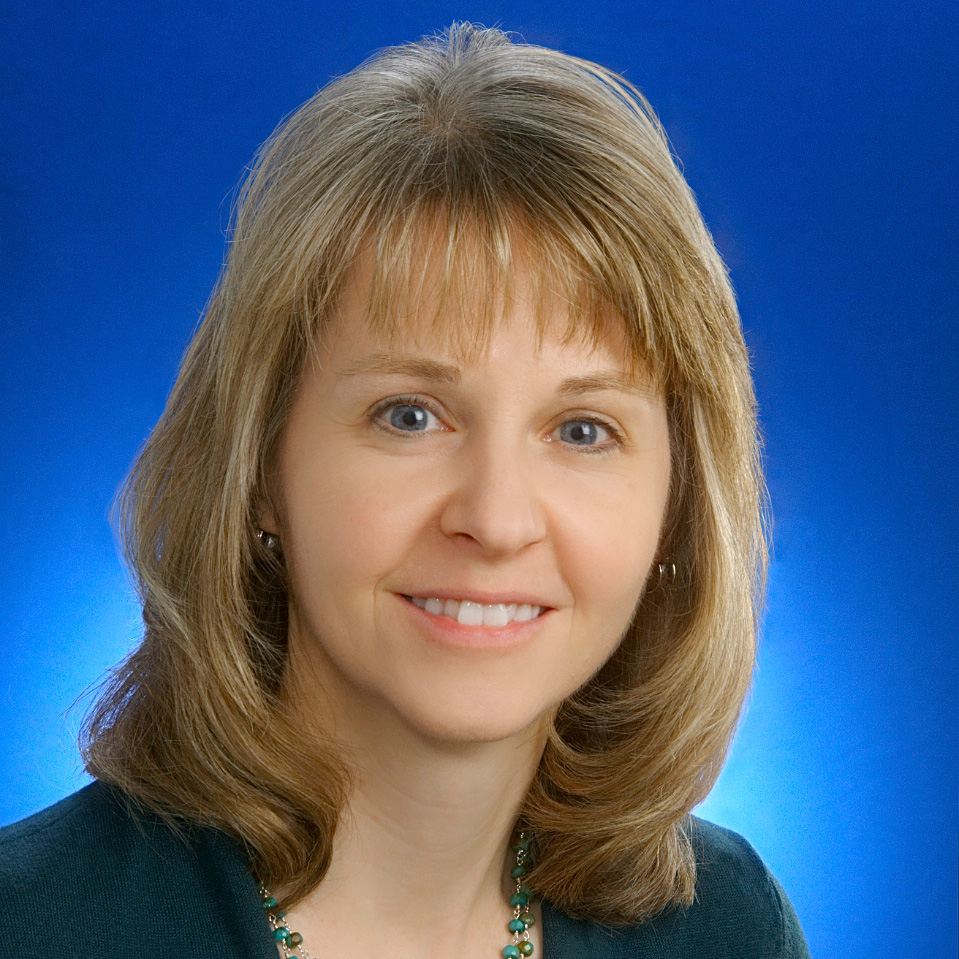 Kelly Credille, DVM, PhD, Dip. ACVP
Pathologist, Clinical Diagnostics Laboratory Eli Lilly and Co.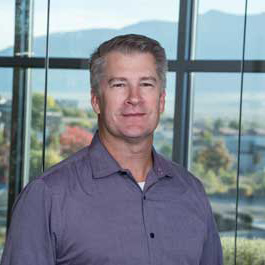 Jeff Dzubay, PhD
Senior Scientist – Regional Business Development, Pharma Services Indica Labs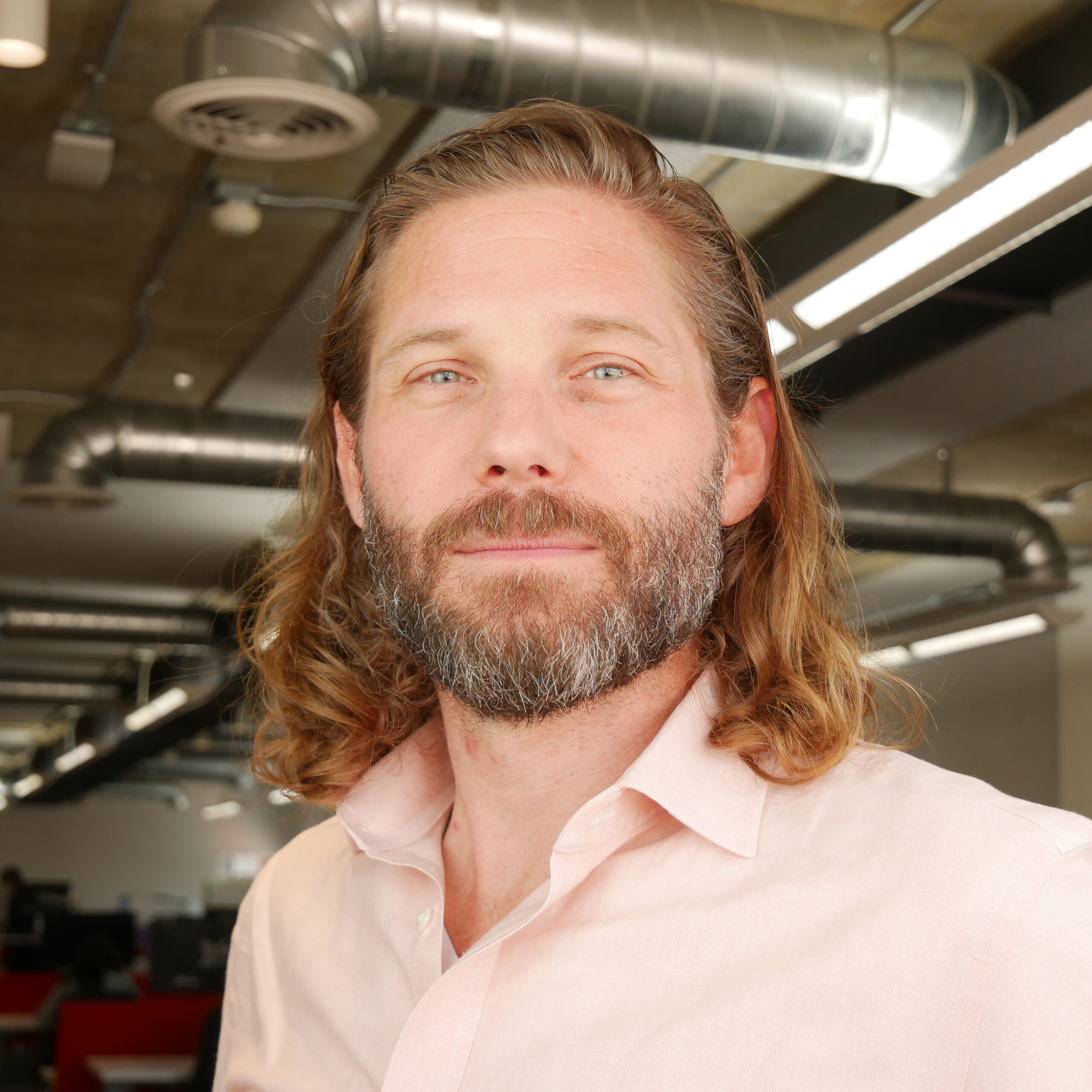 Raymond Kozikowski, PhD
Chief Product Officer Pictor Labs, Inc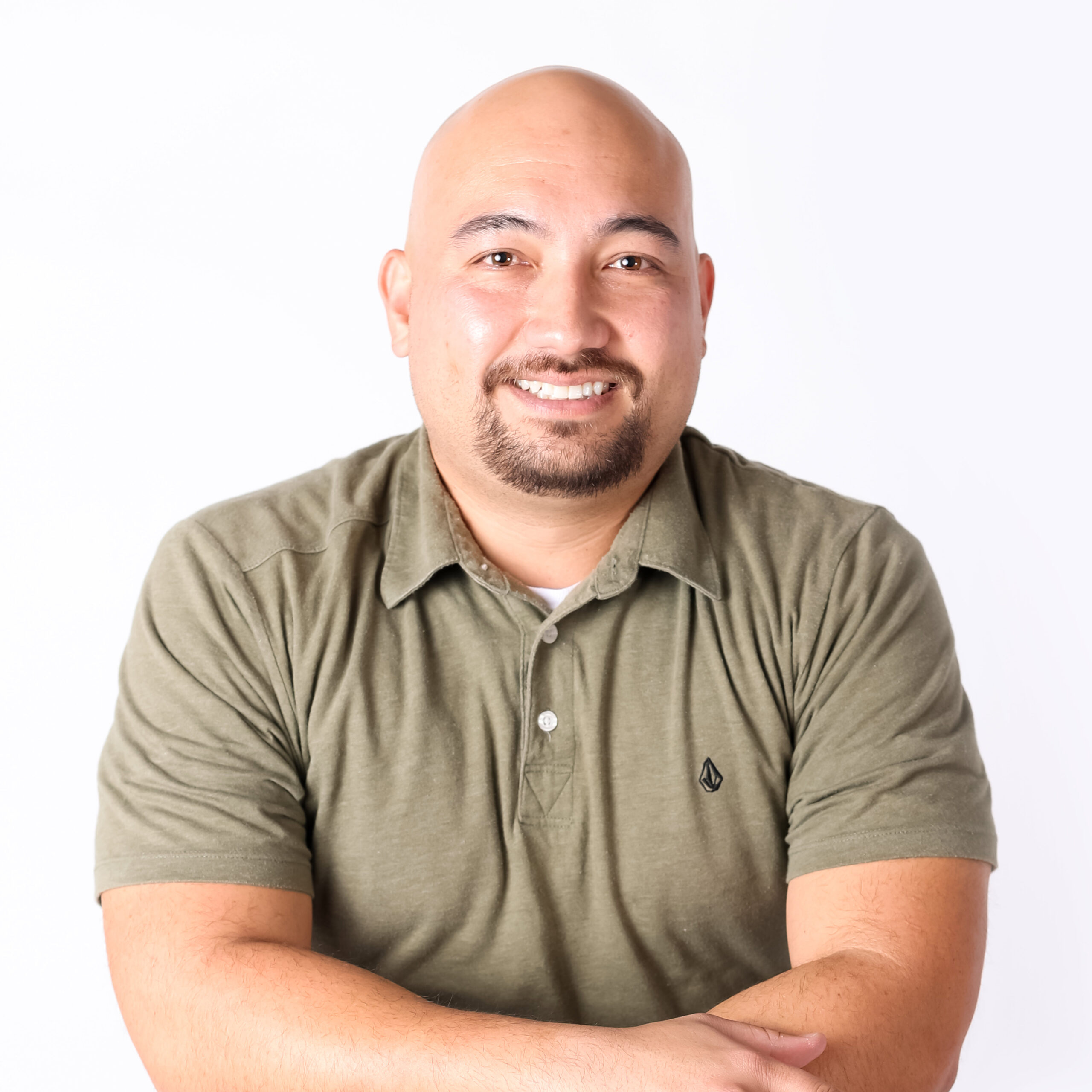 Donald Allen
HALO AI Product Manager Indica Labs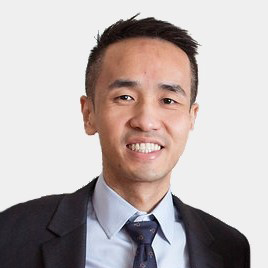 Trevor Do
Senior Scientist Lyell Immunopharma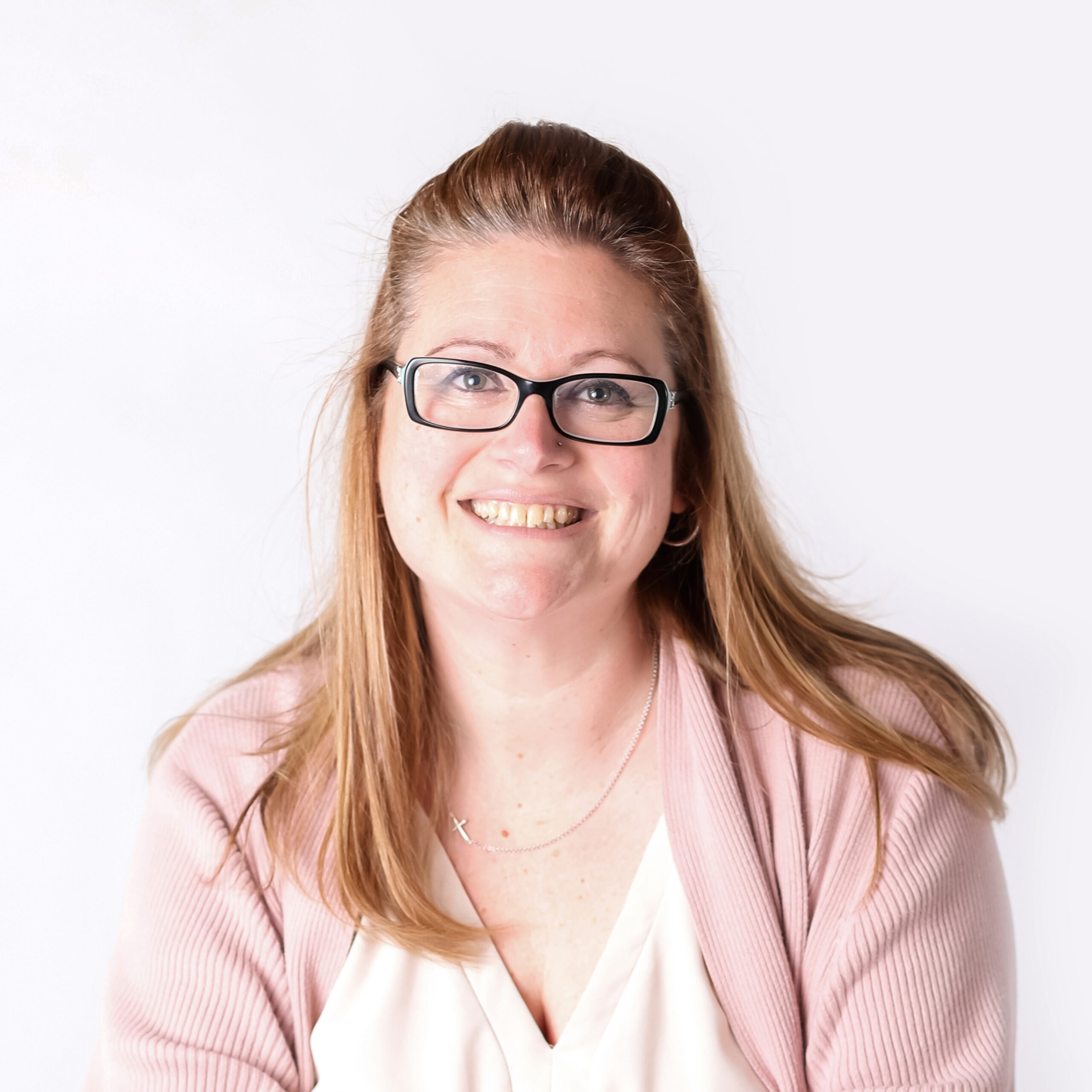 Lisa Smith
Clinical Account Manager, North America Indica Labs
Time

Topic

Presenters

12:00 – 1:00

Check-in/Lunch




1:00 – 1:10

Welcome Address

Manager, Life Science Applications, North America

Indica Labs




Biography

Maciej manages the North American field applications team in the US and Canada, which provides applications and sales support for Indica Labs' customers. He has earned a Bachelor of Science degree in Molecular and Cell Biology at the University of Connecticut, whereupon he began his professional career as a Research Assistant at Yale University, working on a then novel fluorescence-based automated quantitative image analysis (AQUA) technology. He subsequently joined HistoRx, a start-up founded to commercialize the AQUA platform, where he had the opportunity to help guide its development from a temperamental academic project into a robust and successful commercial product. Following the sale of HistoRx, he began work as a Field Application Scientist at Cambridge Research and Instrumentation, a biotechnology startup focused on multispectral imaging and analysis of tissue samples, which was eventually acquired by PerkinElmer, a global life sciences corporation. Prior to joining Indica Labs in 2022, Maciej was the lead Field Applications Scientist at Ionpath, where he worked with Ionpath's proprietary Multiplexed Ion Beam Imaging (MIBI) technology, a mass spectrometry imaging device enabling the simultaneous quantitation of up to 40 antibody markers on tissue sections.

1:10 – 1:40

Deciphering Cellular Heterogeneity in NF2-Mutant Schwannoma Using Quantitative Tissue Analysis

Associate Project Scientist

UCLA, Department of Head and Neck Surgery

Abstract

Neurofibromatosis 2 (NF2) is a genetic disorder characterized by the development of multiple tumors, including bilateral vestibular schwannomas (VS) as the most frequent manifestation, and due to inactivation of the NF2 tumor suppressor gene. Despite their genetic uniformity, schwannomas exhibit unusual clinical and therapeutic heterogeneity, which has impeded the success of early rational therapies. We found that changes in polarized signaling and nutrient availability in Nf2-deficient Schwann cells are drivers of self-generated heterogeneity in schwannomas. We validated this hypothesis by revealing and quantifying heterogeneous distribution of biomarkers using RNA-FISH (RNAscope) and/or immunofluorescence in a mouse model of schwannoma. Understanding how heterogeneity develops in NF2-mutant tumors and is influenced by drug-based therapies will be valuable to improve therapeutic options for these patients.




Biography

Jérémie Vitte, PhD is Associate Project Scientist in the Department of Head and Neck Surgery at the David Geffen School of Medicine of the University of California Los Angeles (UCLA). Dr. Vitte received his PhD in Cellular and Molecular Biology in France and worked in the field of neuromuscular (Spinal Muscular Atrophy) and neurodegenerative (Parkinson's) diseases. Dr. Vitte's current research in the laboratory of Dr. Giovannini at UCLA is focused on understanding the molecular and cellular mechanisms underlying tumor development in NF2-related and SMARCB1-related schwannomatoses by developing new genetically engineered mouse models as well as performing pre-clinical research and drug testing for these and related tumor predisposition syndromes.

1:40 – 1:55

Improved Slide Viewing with HALO® and HALO Link 4.0

HALO Associate Product Manager

Indica Labs




Biography

Emily Gamble has a background in education and neuroscience. She received her M.S. in Neuroscience from Tulane University in New Orleans, LA. Emily joined the Product Management team at Indica Labs as the HALO Product Specialist in 2020 and was promoted to HALO Associate Product Manager in 2023. In her current role, she works closely with customers and software engineers at all stages of product development to enhance the image analysis experience in HALO®




HALO Link Associate Product Manager

Indica Labs




Biography

Kat Latimer earned a BS in Biochemistry from the University of New Mexico in 2018 and has since continued her education at Colorado State University studying for a master's in Biomedical Engineering. During her undergraduate studies, Kat participated in several research opportunities including investigating the role of cellular adhesion proteins in HPV oncogene expression. After graduation, she became a Test and Evaluation Engineer at Booz Allen Hamilton. Wishing to refocus her career on biomedical sciences, she joined Indica Labs in 2020 as a Software Quality Assurance Analyst. In 2021 she transitioned to the Product Management team and has since been promoted to the HALO Link Associate Product Manager role where she works closely with the software developers creating new features to improve the user experience.

Abstract

Another software release is around the corner! The next version of Indica Labs' HALO® and HALO Link products include improvements focused around one of the most common workflows in these software platforms: viewing slides. In this presentation, we will introduce enhancements to the 4.0 viewers and expand on where these advancements will be most appreciable.

1:55 – 2:25

Pathologist-Trained Machine Learning Classifiers Quantitate Celiac Disease Features

Kelly Credille, DVM, PhD, Dip. ACVP

Pathologist, Clinical Diagnostics Laboratory

Eli Lilly and Co.

Abstract

Histologic evaluation of the mucosal changes associated with celiac disease is important for establishing an accurate diagnosis and monitoring the impact of investigational therapies. While the Marsh-Oberhuber classification has been used to categorize the histologic findings into discrete stages, significant variability has been documented between observers using this ordinal scoring system. Therefore, we evaluate whether pathologist-trained machine learning classifiers can be developed to objectively quantitate the pathological changes of villus blunting, intraepithelial lymphocytosis, and crypt hyperplasia in a total of 116 small intestine biopsies. A HALO AI DenseNet2 convolutional neural network (Indica Labs) was trained and combined with a second HALO algorithm to quantitate intraepithelial lymphocytes on CD3 immunohistochemistry whole slide images and used to correlate feature outputs with ground truth modified Marsh scores. Across all samples, median %CD3 counts (positive cells/enterocytes) from villous epithelium increased with higher Marsh scores. Indicators of villus blunting and crypt hyperplasia were also observed. Using these individual features, a combined feature machine learning score (MLS) was created to evaluate a set of 28 matched pre- and post-intervention biopsies captured before and after dietary gluten restriction. The disposition of the continuous MLS paired biopsy result aligned with the Marsh score in 96.4% (27/28) of the cohort. Machine learning classifiers can be developed to objectively quantify histologic features and capture additional data not achievable with manual scoring. Such approaches should be further investigated to improve biopsy evaluation, especially for clinical trials.




Biography

Kelly has focused her career on comparative pathology and translational medicine to improve human and animal health. In her current role in the Clinical Diagnostics Lab within Lilly Research Laboratories, she develops biomarkers by aligning gene and protein expression with morphology in order to match patients to medicines. As a consequence she has a strong interest in image analysis and the application of deep learning tools to morphology and pathology. To this end, she believes the future of anatomic pathology is its transition from a descriptive to a quantitative discipline. Kelly also supported safety assessment of new medicines in Toxicology for several years. Prior to Lilly, in academia, she achieved internationally recognized expertise in diagnostic and research comparative dermatopathology. Kelly earned her DVM and PhD at Michigan State University and trained in anatomic pathology at Cornell University, receiving her certification from the American College of Veterinary Pathologists.

2:25 - 2:40

Coffee Break & Networking

2:40 – 2:55







Pharma Services: Supporting Biomarker Studies from Discovery to Clinical Trials







Senior Scientist - Regional Business Development, Pharma Services

Indica Labs

Abstract

Developing and executing biomarker assays is a challenging task that requires an experienced multidisciplinary team. Building image analysis and AI solutions to support preclinical and clinical research also requires multi-subject matter expertise and considerable resources. Developing a strategy that involves a combination of in-house resources and outsourcing allows customers to focus on the key scientific questions to drive the biomarker studies forward. This presentation will highlight how our Pharma Services team can support all your preclinical and clinical studies.




Biography

Jeff represents the Indica Labs Pharma Services group on the West Coast. His role is to connect with potential customers in biotech and small to large pharma, and explain the capabilities and workflows that the team uses to address the customer needs in digital pathology for translational and clinical research. Jeff came to Indica Labs with 7 years of experience in digital pathology, and over 20 years of experience in imaging and microscopy. He has held a variety of both technical and customer-facing roles over the years, including Senior Staff Scientist, Program Manager, Field Application Scientist, Product Marketing Manager, and Account Manager.

2:55 – 3:25

Qualification and Quantification of Next-Generation Technologies with Pharma Services and HALO

Chief Product Officer

Pictor Labs, Inc

Abstract

Ever had a new tissue-based technology or biomarker readout that you just weren't sure how to analyze? In the course of new technology development, a key challenge is the parallel development of new methods to assess and quantify performance, particularly in comparison to gold standard methods such as IHC. Here we'll share our experience partnering with the Indica Labs Pharma Services group to assess and analyze new tissue-based modalities; from answering fundamental questions of "can HALO even ingest this data?" method development, comparative analysis, and ultimately to transfer for in-production use.




Biography

Ray Kozikowski is the Chief Product Officer for PictorLabs, a digital pathology startup revolutionizing histopathology by transforming unstained tissue sections into pathologist-interpretable panels of virtual stains using deep learning. Prior to joining Pictor Labs, Ray worked at Roche Tissue Diagnostics, leading product and technology development for next-generation staining systems and multiplexing. Outside of work he enjoys running, cycling, playing tennis poorly, and going on adventures with his twin boys.

3:25 – 3:40

HALO®: Powered by AI, Focused on Discovery







HALO AI Product Manager

Indica Labs

Abstract

Learn how AI-powered tools and features are leveraged throughout the HALO® application and what additional functionality is coming with the next software release. This presentation will also cover where HALO AI capabilities can further enhance HALO. Special focus will be given to understanding when to leverage pretrained AI solutions or to explore de novo model development for your analysis needs.

Biography

Donald Allen earned his BS in Microbiology, Immunology, and Molecular Genetics from UCLA. He has over 5 years of experience in R&D with Dako/Agilent in the field of companion diagnostics. He is experienced in feasibility of Class III medical device development, deployment of clinical trial assays to CROs, and the development of manual scoring algorithms. Donald now works in the field of digital pathology and image analysis to combine his work experience and his passion for computers and technology. He joined Indica Labs as an Applications Scientist in 2017, was promoted to a Sr. Applications Scientist in 2020, and most recently was promoted to the role of HALO AI Product Manager.

3:40 - 3:55

Coffee Break & Networking

3:55 – 4:25

Lyell's Digital Pathology Workflow to Analyze, Review, and Report Target Discovery Studies in HALO Link and Tableau







Senior Scientist

Lyell Immunopharma

Abstract

Digital pathology has been widely adopted for clinical and nonclinical studies, and the software tools and algorithms have advanced and continue to improve over the years. However, work is required to integrate the different digital pathology software and algorithms and orchestrate a cohesive digital pathology workflow. Lyell has worked with Indica Labs to develop a digital pathology cloud infrastructure integrating HALO®, HALO Link, ELN/LIMs systems, and Tableau for digital pathology image management, analysis, data visualization, and reporting to support Lyell's research programs. HALO Link was central to this workflow and combined with Tableau to streamline the review and report processes. This talk will demonstrate Lyell's HALO Link and Tableau implementation with HALO AI and ELN to analyze serially stained tumor microarray (TMA) samples.




Biography

Trevor is a senior scientist at Lyell Immunopharma and part of the nonclinical pathology team helping enable digital pathology solutions for nonclinical and translational clinical studies. He was part of AbbVie's companion diagnostics team and worked on artificial intelligence projects involving feature detection and biomarker discovery. He was a scientist with Juno Therapeutics, Celgene, and Bristol Myers Squib, working on various digital pathology programs. His expertise in diverse digital pathology solutions ranges from Tensor flow solutions to commercial-based solutions.

4:25 – 4:55

Advancing Research and Clinical Trials with HALO AP®: A Comprehensive Solution for Compliance, Collaboration and AI Orchestration

Clinical Account Manager, North America

Indica Labs




Abstract

The innovative HALO AP® platform is reshaping the industry by offering open APIs, case-based slide management, a pathologist-centric user interface, robust AI orchestration options, and seamless collaboration - all while ensuring data protection at every step. Join us and discover how you can leverage HALO AP to revolutionize drug development and make a lasting impact on patient care.




Biography

Lisa holds a degree in Histology as well as a Histologist (HT) certification and a Qualification in Immunohistochemistry (QIHC) from ASCP. With over 20 years laboratory experience, she has held histology lab management roles in both large teaching hospital environments as well as smaller private labs. Prior to joining Indica Labs, Lisa worked with Sakura Finetek for 6 years as a Field Application Support Specialist in the area of IHC, where she played an instrumental role in the launch and ongoing roll-out of their IHC platform. At Indica Labs, Lisa is responsible for supporting existing clinical customers with optimizing their HALO AP deployments to deliver an enhanced workflow and advising new clinical pathology laboratories as they define their digitization strategy.

4:55 – 5:00

Closing Remarks

Manager, Life Science Applications, North America

Indica Labs

5:00 – 6:00

Drinks Reception