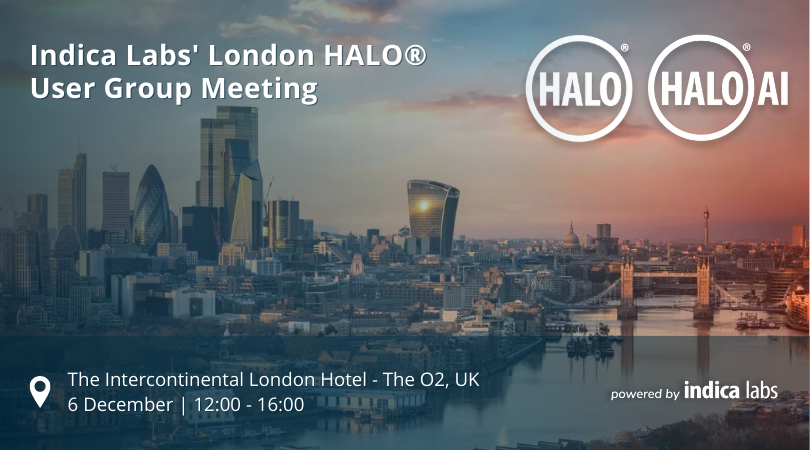 Indica Labs' London HALO® User Group Meeting
Date: 6 December 2023
Time: 12:00 – 16:00
Location: InterContinental London (the O2)
Learn how Indica Labs' customers employ HALO products for life science, translational, and clinical use cases
Indica Labs is pleased to announce our 9th Annual HALO® User Group Meeting to be held in conjunction with the Digital Pathology & AI Congress in London on Wednesday, December 6 at the InterContinental London (the O2) from 12:00 – 16:00. A lunch will be provided to all pre-registered attendees.
Our program this year features six outstanding guest speakers representing leading universities, NHS Trusts, and pharma companies who will discuss how they use HALO products from Indica Labs in basic science research, translational research, and in the clinic. In addition to our guest speakers, Indica Labs will present a case study from our Cloud Services team, an introduction to our Pharma Services offering, and an introduction to our upcoming 4.0 release of HALO.
We welcome anyone who is interested in learning more about Indica Labs' quantitative digital pathology solutions to register for the meeting. You do not need to be a current Indica Labs customer to attend.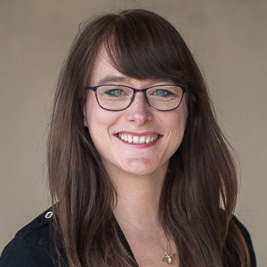 Kate Lillard, PhD
Chief Scientific Officer, Indica Labs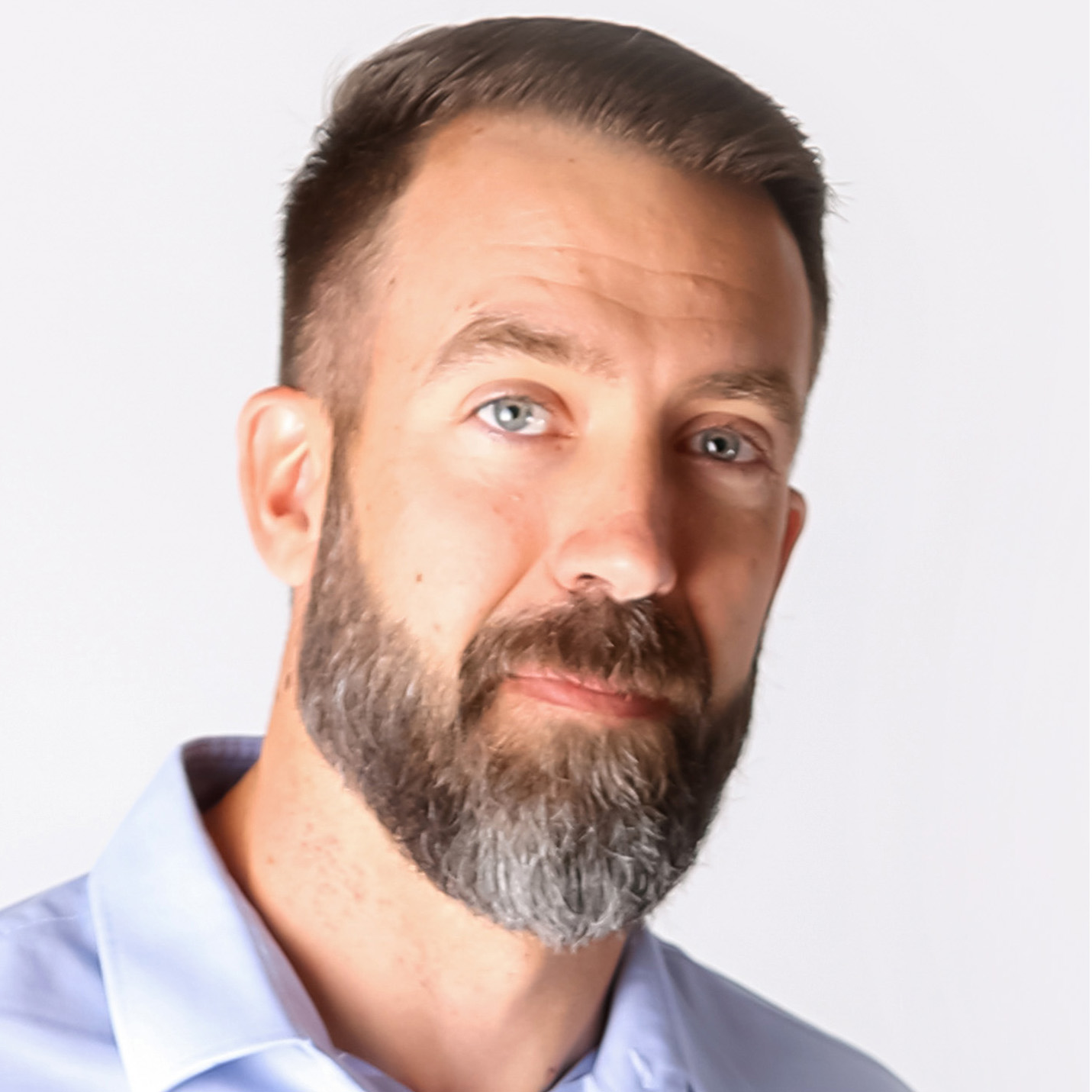 Adam Smith
VP, Life Science Applications, Global Indica Labs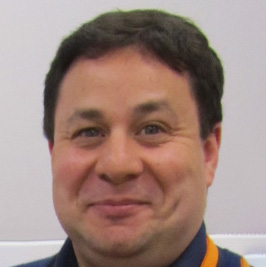 Martin Isabelle, PhD
Associate Director, Tumor Profiling and Mechanistic Biology, Translational Sciences Adaptimmune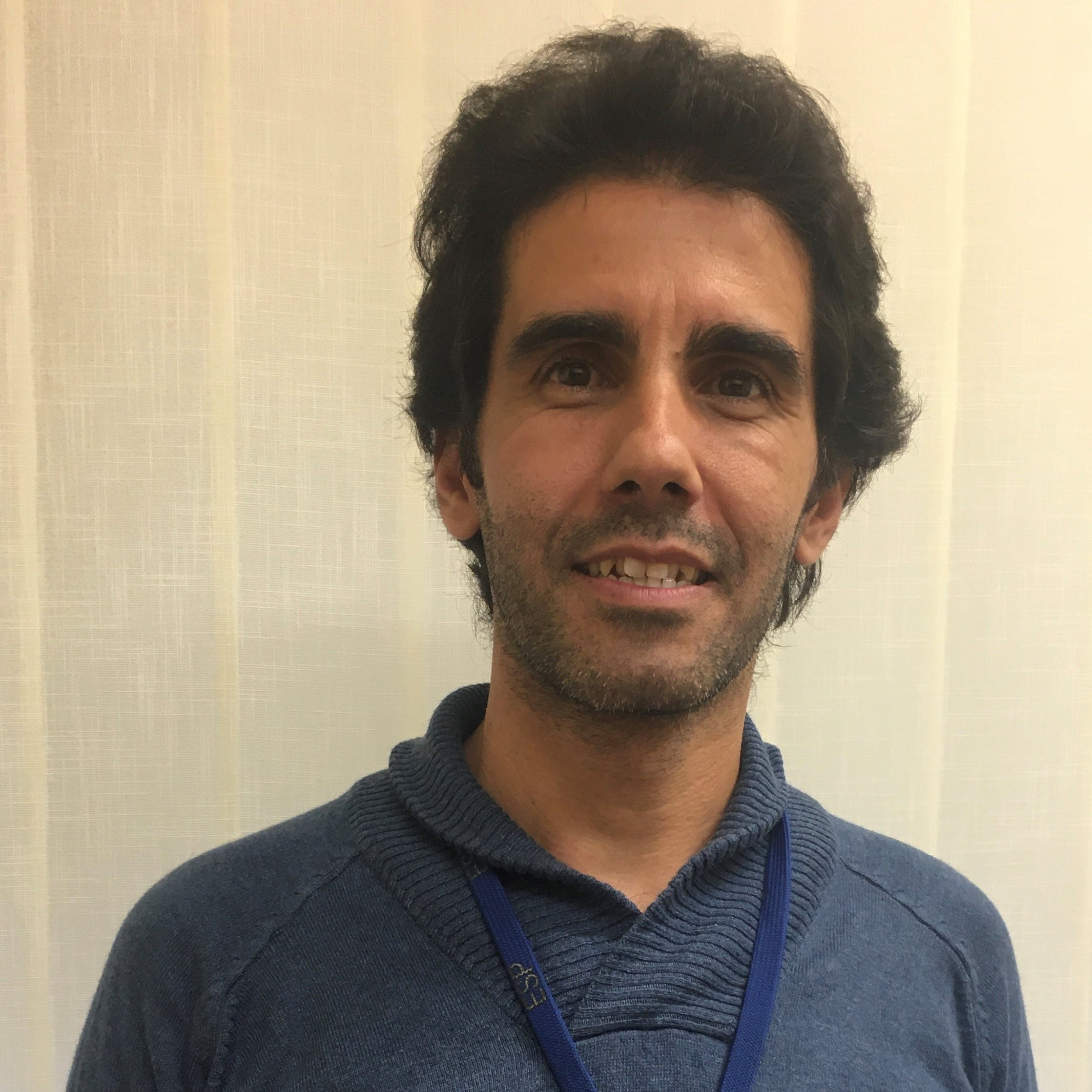 António Polónia, MD
Surgical Pathologist, Ipatimup Diagnostics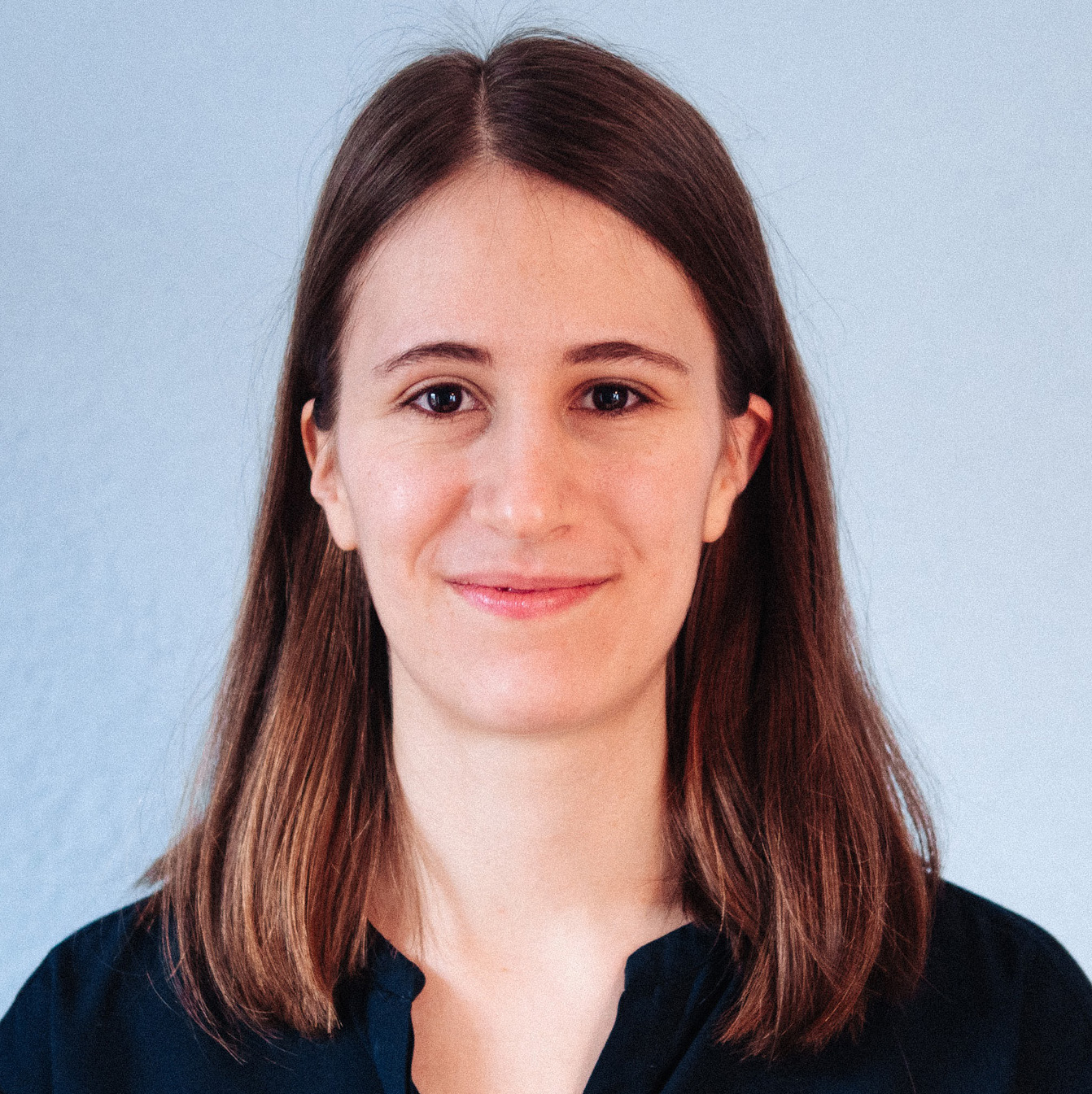 Lydia Schönpflug
Data Scientist, University and University Hospital Zürich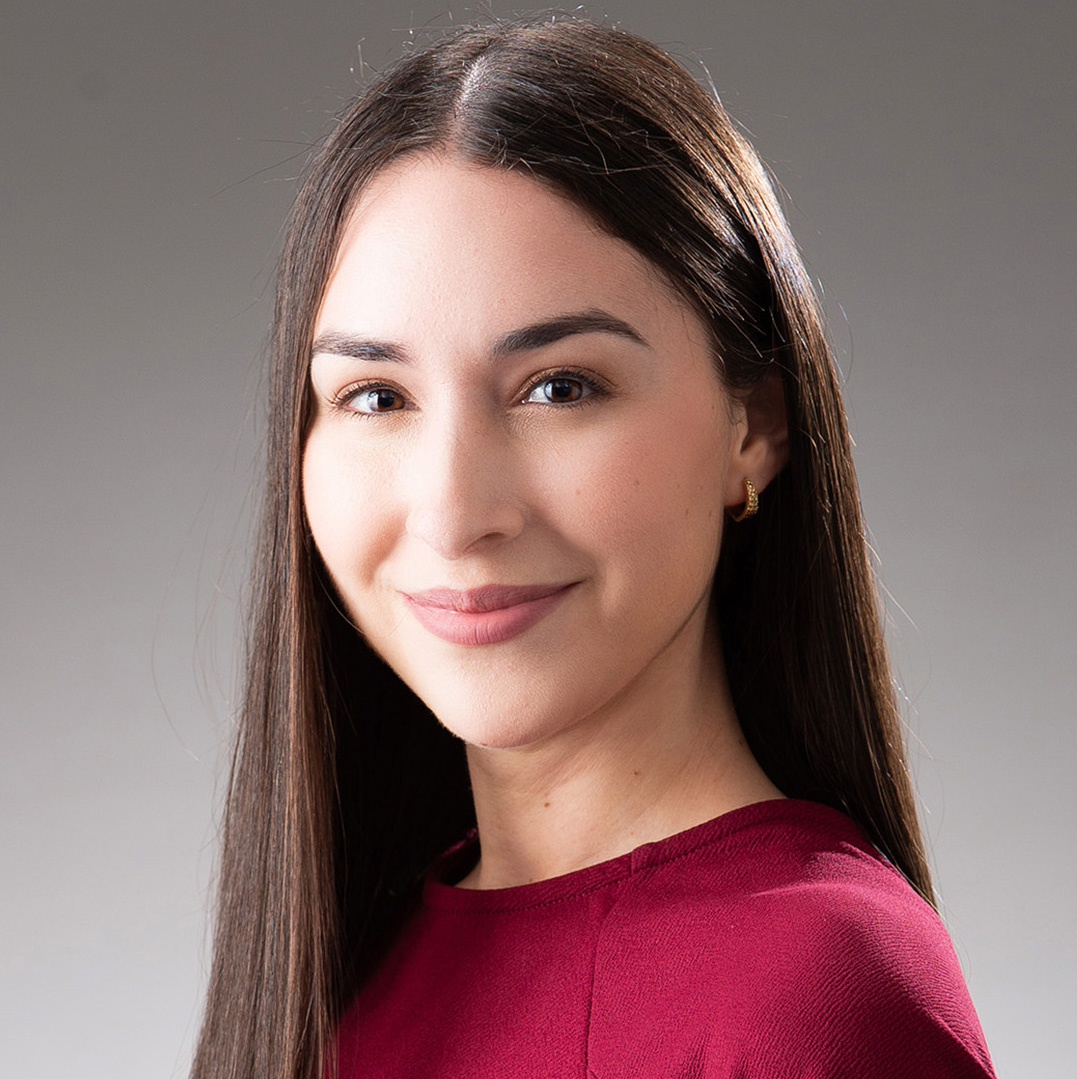 Ines Nearchou, PhD
Senior Imaging Scientist, Indica Labs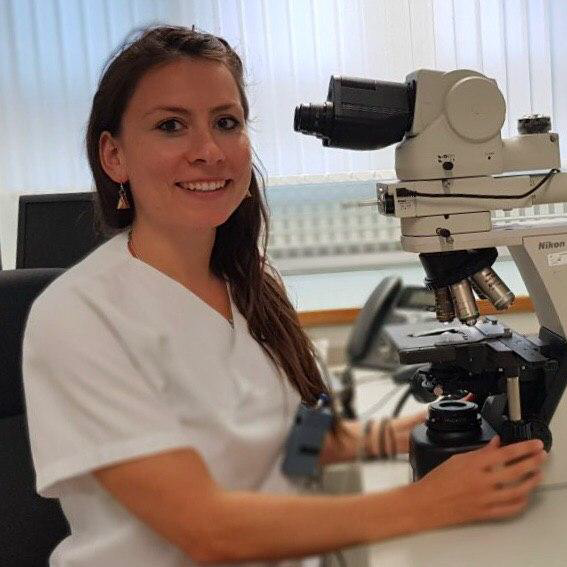 Tereza Losmanová, MD
Pathologist Institute of Tissue Medicine and Pathology, University of Bern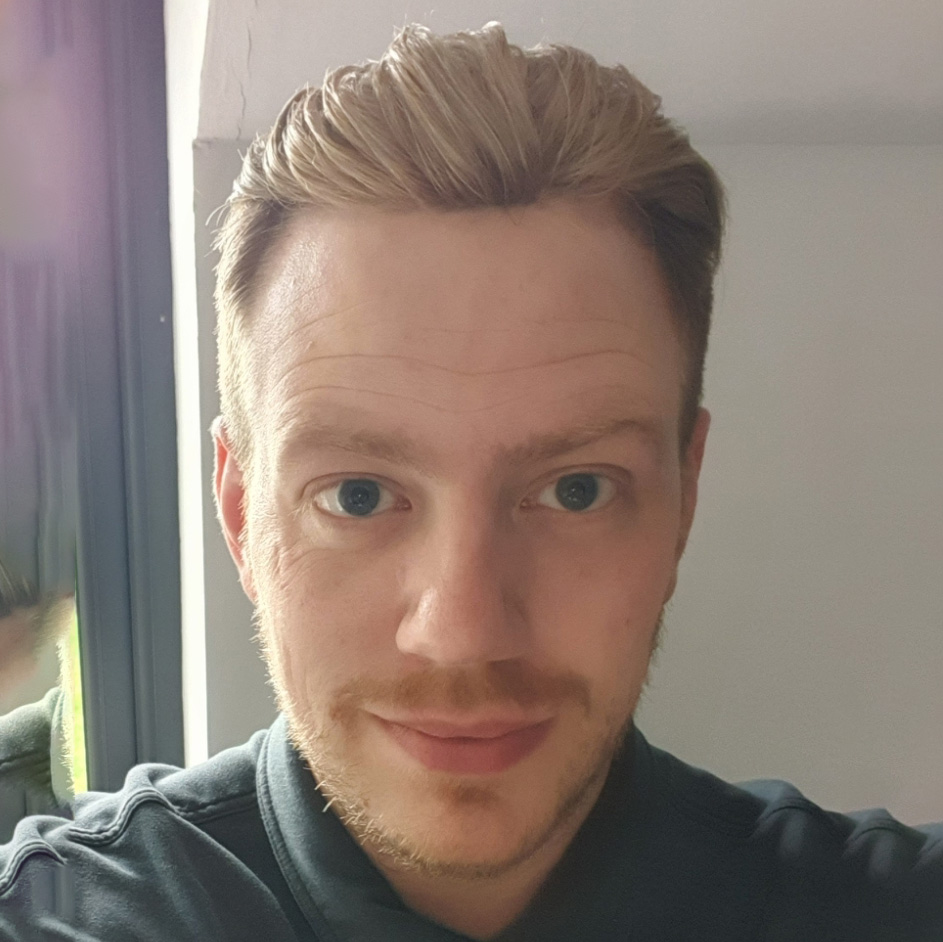 Paul Chenery
Head of Quality, Training, & Strategic Improvement, Nottingham University Hospitals NHS Trust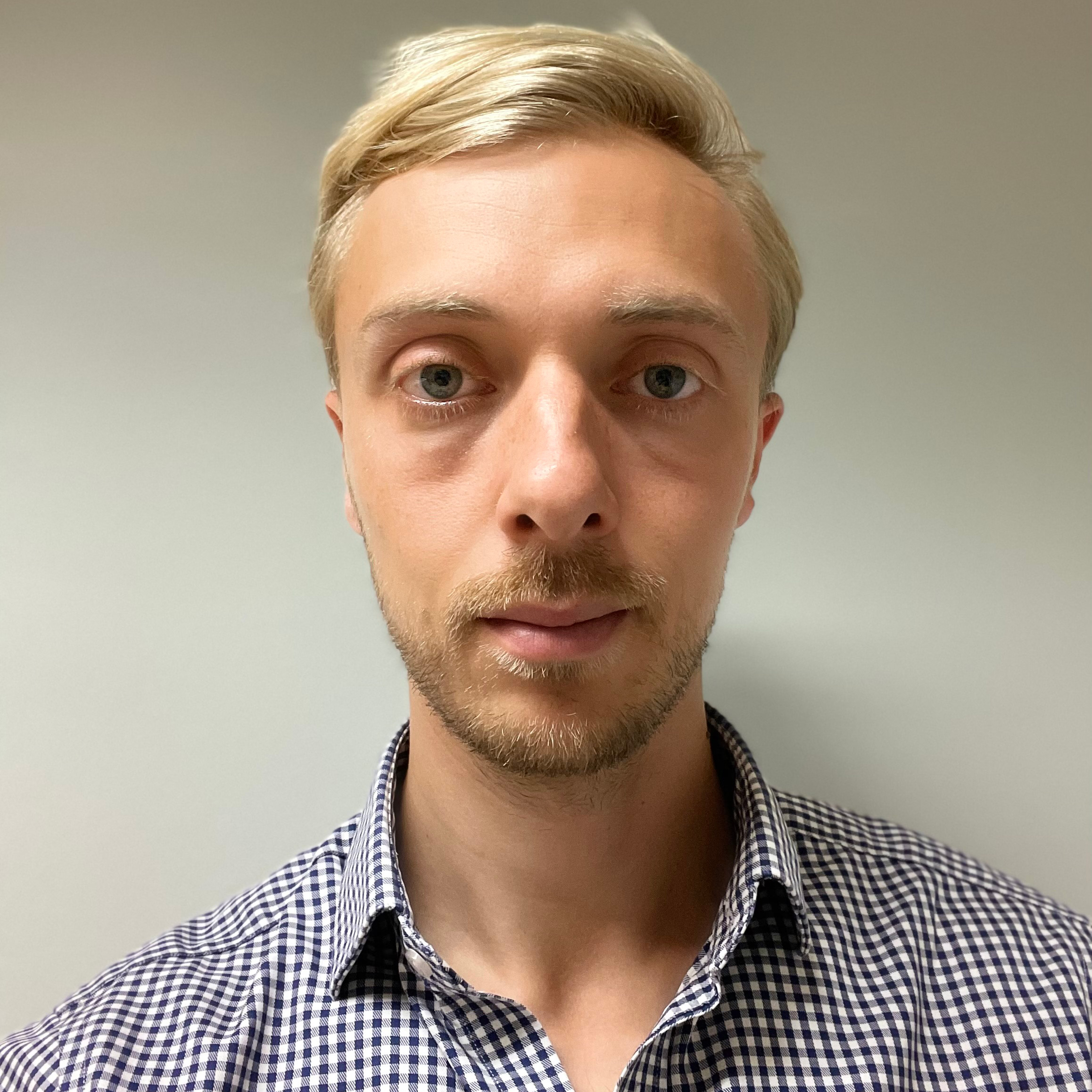 Mark Housley
Advanced Biomedical Scientist and Transformation Lead, Nottingham University Hospitals NHS Trust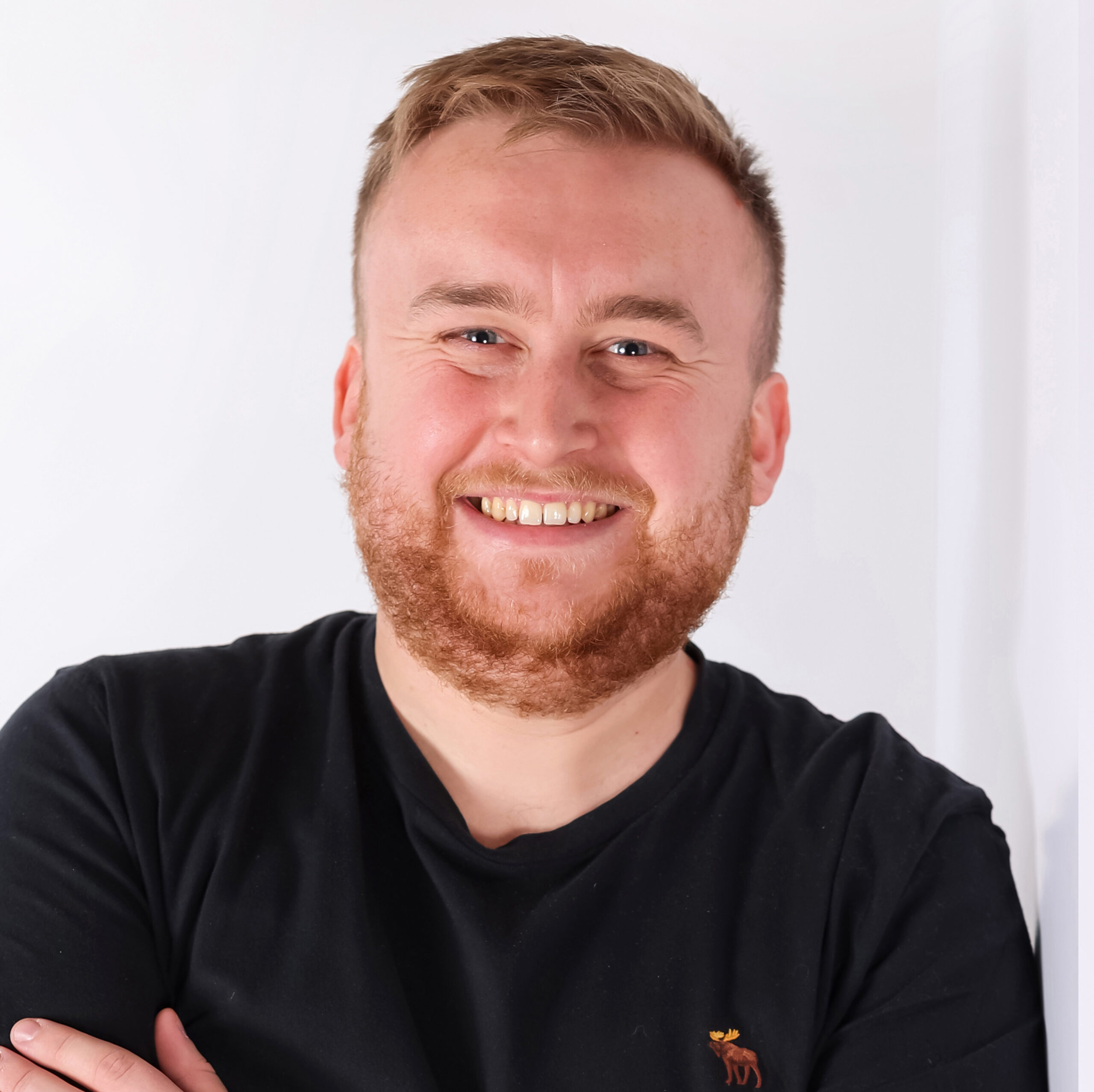 Billy Heseltine
Director of Cloud Services, Indica Labs
Time

Topic

Presenters

11:00 – 12:00

Check-in/Lunch




12:00 – 12:10

Welcome Address

Chief Scientific Officer

Indica Labs




Biography

Kate Lillard received her Ph.D. in Molecular Genetics and Biochemistry from the University of Cincinnati Medical Center, followed by a Howard Hughes postdoctoral fellowship at the University of Texas Southwestern Medical Center. While conducting research in the area of stem cell biology and oncology as a graduate and postdoctoral fellow, Dr. Lillard developed a keen interest in IHC which led to her joining Aperio in 2007 where she supported and then managed image analysis products for digital pathology. After acquisition of Aperio by Leica in late 2012, Dr. Lillard joined Indica Labs as Chief Scientific Officer where she supports, promotes, and helps guide the development of digital pathology image analysis solutions for the life sciences.

12:10 – 12:30

HALO® 4.0: AI-Powered, Discovery Driven

VP, Life Science Applications, Global

Indica Labs

Abstract

Another software release is around the corner! The next version of Indica Labs' HALO® Life Science-focused products include improvements centered around one of the most common workflows in these software platforms: viewing slides. In this presentation, we will introduce enhancements to the 4.0 HALO viewer and expand on where these advancements will be most appreciable. Also, learn how AI-powered tools and features are leveraged throughout the HALO® application. Special focus will be given to understanding when to leverage pretrained AI solutions or to explore de novo model development using HALO AI for your analysis needs.




Biography

Adam is the VP of Life Science Applications at Indica Labs, Inc. He earned a BS in Biology from Ursinus College in 2004. Adam began his professional career as a biologist in the Safety Assessment department of Merck Research Laboratories in the fall of 2004. During his time at Merck he developed skills in the pathology labs from necropsy to immunohistochemistry. In 2006, Adam worked as part of a team at Merck to implement and perform a GLP validation of their digital pathology system, connecting pathologists at multiple global sites. He worked as the digital pathology lead for Merck's Safety Assessment group, and developed image analysis protocols that have aided in establishing the safety profiles of several compounds. In 2015, Adam joined Indica Labs as an application scientist, providing training and workflow support to customers world-wide. He was promoted to Strategic Account Manager in 2017, then to Director of Life Science Applications in 2020. During that time, Adam specialized in working with customers who have a multi-site global presence in order to connect their research laboratories through the use of Indica Labs' suite of life sciences products. Most recently, Adam was promoted to the VP of Life Science Applications role, leading the global Sales and Applications Scientist team at Indica Labs.

12:30 – 13:00

Targeting the Tumor Microenvironment - Assessing Efficacy of Cell-Based Therapies and Contribution of TME in Solid Tumors Through Multiplex Imaging and Spatial Biology

Associate Director, Tumor Profiling and Mechanistic Biology, Translational Sciences

Adaptimmune




Abstract

Multiplex immunofluorescence (mIF) assays offer the advantage of preserving the architectural features of the tumor microenvironment (TME) and revealing the spatial relationships between tumor cells and immune cells that are present. Using conventional H&E, IHC, and Ultivue 8-plex mIF assays, together with Indica Labs' HALO software, enables our team to elucidate the T cell phenotypes spatially and quantitively in the context of Adaptimmune's engineered T cell therapy infiltration within the TME. We will show examples of patient pre- and post-treatment biopsies for multiple indications to demonstrate how we use the software to quantify cell densities of subsets of infiltrating immune cells and observe their spatial patterns within the tumors.

Biography

Martin Isabelle received his BSc Hons degree (1999) in Biochemistry at the University of Lancaster, Lancaster, UK, and has received his PhD degree (2008) in the field of medical diagnostics and imaging at the Dept of Material and Medical Sciences and Cranfield Postgraduate Medical School (CPMS), Cranfield University, Cranfield, UK. He subsequently worked in several postdoctoral fellow/Research associate fellow positions for 8 years at Dartmouth College and Dartmouth Hitchcock Medical Center, New Hampshire, USA; University of Victoria and British Columbia Cancer Agency (BCCA), Vancouver Island, BC, Canada and Gloucestershire Royal Hospital NHS Trust, Gloucester, UK.




In April 2020, Martin worked as a scientific investigator in the bioimaging and preclinical histology departments at GSK, Stevenage, UK. The team was involved in developing multiple spatial biology and multiplex imaging technologies and applications for GSK's immuno-oncology programs.




Since November 2021, Martin leads the Tumor profiling and mechanistic biology team within Translational Sciences at Adaptimmune. His team is responsible for analyzing clinical tumor biopsies from Adaptimmune's clinical programs, detecting and quantifying the presence of Adaptimmune's engineered T cells and understanding the tumor microenvironment and its contribution to the immunotherapy treatment efficacy and supporting new TME target discoveries. His team utilizes multiple multiplex staining and imaging technologies, principally spatial immunophenotyping, alongside bulk and spatial genomics and transcriptomics profiling.

13:00 - 13:15

Coffee Break




13:15 – 13:45

Image Analysis for Brightfield HER2 In Situ Hybridization: Validation for Clinical Use

Surgical Pathologist

Ipatimup Diagnostics

Abstract

In this presentation we will show the use of the HALO software, namely the brightfield ISH module, in the evaluation of HER2 gene amplification in cancer. Our system uses artificial intelligence in 3 different steps: nuclear segmentation, nuclear classification and quality control. Lastly, we will show our validation process and continuous monitoring for clinical use.




Biography

Dr. Polónia obtained his degree in Medicine from the Faculty of Medical Sciences of Universidade Nova de Lisboa and was a Resident in Anatomic Pathology at the Portuguese Institute of Oncology in Porto. He obtained his PhD from the Faculty of Medicine of the University of Porto, studying the prognostic and predictive value of HER2 and PDL1 biomarkers in breast cancer. He has published more than 40 articles in journals with an impact factor (15 as first or last author), with a special interest in HER2 positive breast cancer and the application of artificial intelligence in Pathology (digital/computational pathology). Dr. Polónia is the Co-Chair of the Digital and Computational Pathology Working Group of the European Pathology Society (2021-2025). He is a Surgical Pathologist at Ipatimup since 2013, responsible for the area of breast pathology, including in situ hybridization (ISH) exams.

13:45 – 14:15







Overcoming Inter-Observer-Variability for Assigning Slide-Level Tumor Content Estimates by Deep-Learning Tissue Segmentation




Data Scientist

University and University Hospital Zürich

Abstract

Reliably estimating tumor content (TC) in H&E slides is crucial for molecular pathology diagnostics including the selection of samples for molecular testing and interpreting copy number variation results. However, assigning a slide-level score by visual pathological review (VPR) can be difficult, as it requires combining all slide characteristics into a single score. This is prone to subjectivity and inter-observer variability. Deep learning (DL) methods provide more objective and reproducible results, but tend to lack explainability.




We trained a U-Net model for tissue segmentation on the semi-supervised-learning for colorectal cancer detection (SemiCOL) dataset and derive a robust tumor detection score. We validated our methodology by systematically comparing DL results with two slide-based technologies (VPR and pathologist-supervised tissue segmentation using HALO AI) and two molecular pathology approaches (bioinformatic deconvolution of TC from RNA sequencing data and DNA methylation arrays) on 470 cases with complete datasets and 573 cases with ≥2 technologies from the CRUK-MRC Stratification in Colorectal Cancer (S:CORT) Consortium.




In this presentation I will give insight into our deep-learning approach for tumor content estimation, supported by using HALO AI, and the results of the correlation analysis.




Biography

Lydia obtained her undergraduate degree in engineering at the Baden-Wuerttemberg Cooperative State University and went on to obtain her M. Sc. in Electrical Engineering at the University of Stuttgart. She is presently a Data Scientist in the laboratory of Dr. Viktor Koelzer at the University and University Hospital Zürich.

14:15 – 14:25

Pharma Services: Supporting Biomarker Studies from Discovery to Clinical Trials

Senior Imaging Scientist

Indica Labs

Abstract

Developing and executing biomarker assays is a challenging task that requires an experienced multidisciplinary team. Building image analysis and AI solutions to support preclinical and clinical research also requires multi-subject matter expertise and considerable resources. Developing a strategy that involves a combination of in-house resources and outsourcing allows customers to focus on the key scientific questions to drive the biomarker studies forward. This presentation will highlight how our Pharma Services team can support all your preclinical and clinical studies.




Biography

Dr. Ines Nearchou is a cancer biologist and image analysis expert. She earned her Ph.D. from the University of St Andrews, focusing on the development of cancer prognostic models using image analysis in pathology images. Prior to joining Indica Labs, Ines was a postdoctoral researcher at the National Defense Medical College in Japan, specializing in deep learning image analysis for diverse cancer types. Currently, as a Senior Imaging Scientist at Indica Labs' Pharma Services group, Ines provides quantitative histopathology image analysis services for biomarker assays.

14:25 - 14:40

Coffee break

14:40 – 15:10

Digital Pulmonary Pathology: From PD-L1 Evaluation to Innovations in Digital Cytology




Pathologist

Institute of Tissue Medicine and Pathology

University of Bern

Abstract

The transformation of traditional microscope-based evaluations to digital pathology in recent years has deeply influenced our daily routines. One notable area of impact is the addition of computer-aided diagnostics into the pathologist's toolbox. An example of this is the standardized evaluation of immunohistochemical markers, including Programmed Death-Ligand 1 (PD-L1) expression, a crucial marker in the treatment decision in non-small cell lung cancer (NSCLC) and other malignancies. This presentation will address the daily challenges faced by surgical pathologists and how integrating AI-based image analysis into the pulmonary pathology workflow can assist to alleviate these challenges. I will provide insight into PD-L1 expression, its assessment, and clinical significance, and share promising initial findings of AI-based PD-L1 evaluations in NSCLC. I will also touch upon our experience with the automated reporting of tumor content prior to macrodissection in NSCLC. Advancing further, there will be a short view in the field of digital cytology, making notable advancements to date. Our feasibility study on bronchoalveolar lavage samples and automated cell type differentiation will be presented.

Biography

Dr. Tereza Losmanova is a surgical pathologist with specializations in pulmonary and cardiovascular pathology, urinary pathology, and, more recently, cytology, having honed her expertise during her residency and subsequent tenure as a staff pathologist at the University of Bern in Switzerland. While her research initially centered on non-small cell lung cancer, over the years, her interest has transitioned to the promising domains of digital pathology and cytology.

15:10 – 15:40

Delay Dilemma – Innovate, Impact, Improve




Head of Quality, Training, & Strategic Improvement

Nottingham University Hospitals NHS Trust




Abstract

Histopathology departments nationally are struggling to achieve turnaround time targets. Pressures are coming from all angles: staff shortages, poor retention, funding constraints and workload pressures mounting from the post-COVID recovery. There are solutions out there to improve efficiency, but in the stark reality of increased pressure and limited capacity how can departments justify redirecting resources to focus on the transformational change? This presentation is an 18-month story of how bravery, embracing change, looking at things differently and enormous workforce dedication has turned things around to make NUH a leading center for delivery of patient care on track to achieving the 98% NHS England target.




Biography

Paul Chenery is currently the Head of Quality, Training and Strategic Improvement within Cellular Pathology at Nottingham University Hospitals NHS Trust (NUH). His training has been focused in Histopathology, starting his career 13 years ago working as a Medical Laboratory Assistant at Sheffield Teaching Hospitals straight from university. Paul developed, progressed and advanced to the Molecular Lead role at Sheffield before taking up the Quality & Training Manager role at NUH. He was then promoted to his current position as a Senior Manager and is responsible for leading one of the biggest and most successful transformational changes within the department earning recognition nationally. Paul values inclusivity in the workplace and has a passion to guide and mentor. He has aspirations to progress through senior management to divisional/executive levels being able to influence a broader scope of practice, helping departments to embrace change, developing a continual improvement culture.




Advanced Biomedical Scientist and Transformation Lead

Nottingham University Hospitals NHS Trust




Biography

Mark joined the NHS, Cellular Pathology in 2015 in a role within the Research and Innovation branch of Histopathology at Nottingham Health Science Biobank. This involved patient consent to research trials, collecting and collating tissue samples and clinical information for internal to international research projects.

After two years, Mark joined the Cellular Pathology diagnostic team as a register Biomedical Scientist, performing all of the core Histopathology techniques as well as performing Moh's intraoperative service, renal attendances and diagnostic Cytopathology. In 2019 Mark moved into a role within Neuropathology and Pediatric Pathology as a Specialist Biomedical Scientist. This covered a range of specialist techniques, post-mortem and bereavement services.

Mark started his current role as an Advanced Biomedical Scientist and Transformation Lead in October 2022. Current projects include the improvement of turnaround times using lean methodologies, the journey to digital accreditation and the implementation of digital immunofluorescence. The role is further integrated into the major aspects of quality and training.

15:40 – 15:55

Elevating Digital Pathology: Harnessing the Power of the Cloud

Director of Cloud Services

Indica Labs




Abstract

This presentation explores how our Cloud Services Team is leveraging the unparalleled capabilities of cloud computing to revolutionize the field of digital pathology. Discover how the cloud is enabling seamless access to vast datasets, facilitating collaboration among experts worldwide, and accelerating the diagnosis and treatment of diseases.




Biography

Billy is responsible for Indica Labs Cloud Services, specializing in deployment and management of cloud environments optimized for Digital Pathology. Billy holds both AWS Certified Solutions Architect and HashiCorp Terraform certifications and has over 10 years industry experience within IT. Billy joined Indica Labs as a Technical Solutions Engineer in 2018, was promoted to Technical Solutions Manager, EMEA in 2021, and moved into Technical Product Management in 2022 before his most recent promotion to Director of Cloud Services.

15:55 – 16:00

Closing Remarks

Chief Scientific Officer

Indica Labs