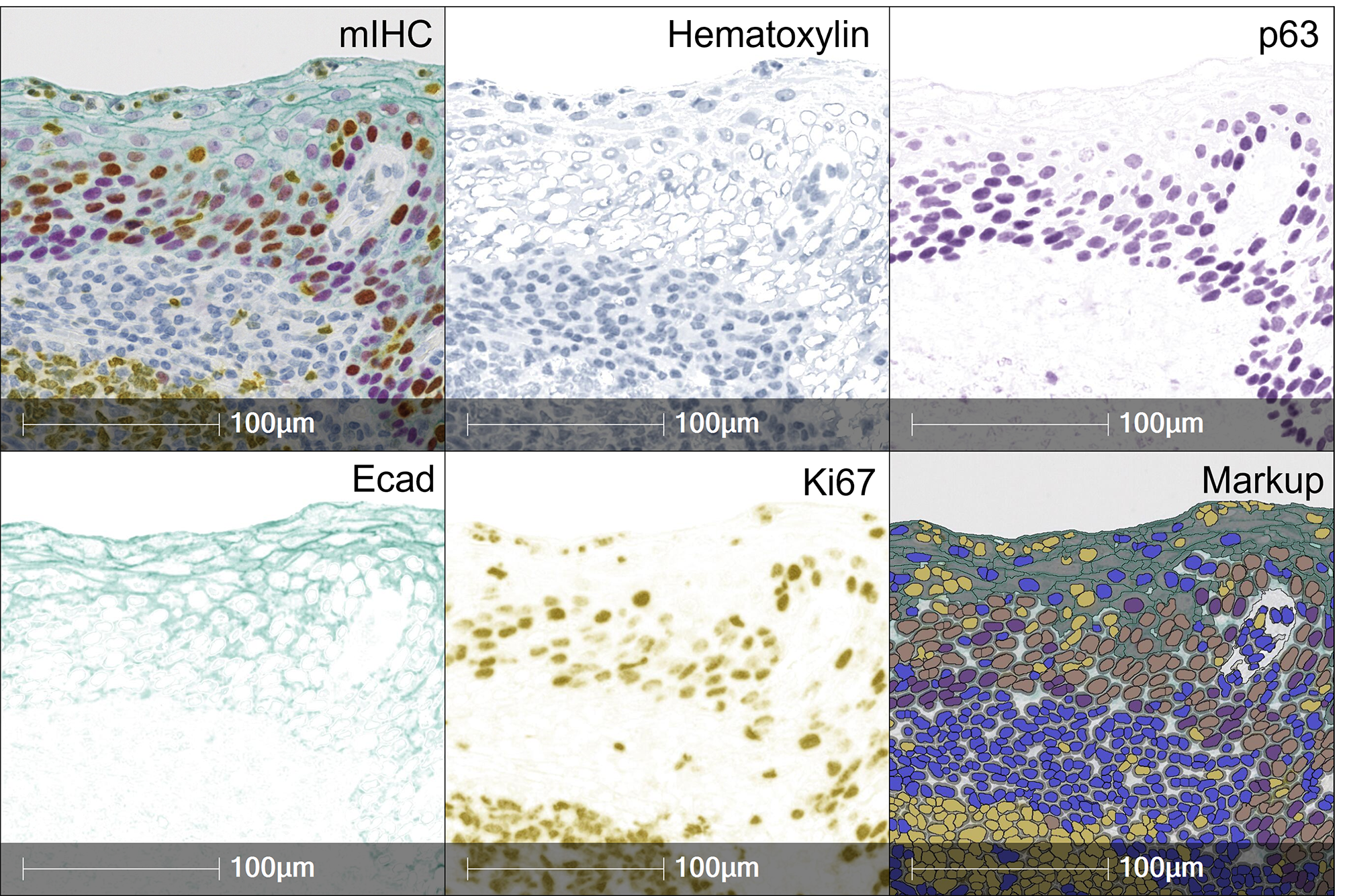 Photo credit: Mélanie Beaulande, PhD and Angela Ramos, MSc of Roche Diagnostics
Masterclass Webinar 1: Optimizing a 3-plex Multiplex IHC Assay Using Roche Discovery Reagents and HALO® Image Analysis
Date: 11 May 2023
Time: 8:00 – 9:00 PST | 11:00 – 12:00 EST | 16:00 – 17:00 GMT
Location: Webinar
Learn how to optimize a Roche Discovery 3-plex assay from staining to image analysis
Summary
In this 60-minute webinar
,
we
will
discuss
best practices and optimization techniques
for
Roche Discovery
multiplex immunohistochemical
(
mIHC
)
assays
and HALO® image analysis
.
First,
we will present
m
ethods,
tips
and tricks to
design and
optimize
staining protocols
. Next
, we will
share
a series of
mIHC
assays
where
various chromogen combinations were tested on a
n assay comprised of
three
biomarkers and hematoxyli
n. From this dataset, we
will
discuss which assays are appropriate for image analysis
with
the
HALO
®
M
ultiplex IHC module,
which are not, and why.
Learning Objectives


Advance your mIHC assay design and optimization knowledge

 

Improve your brightfield image deconvolution for mIHC analysis with tips and tricks

 

Learn from examples of successful 3-plex chromogenic image analysis as well as images that are problematic and learn from common challenges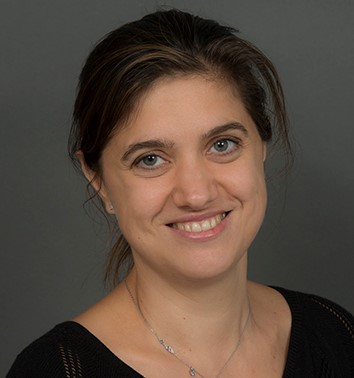 Mélanie Beaulande, PhD 
Scientific Expert Discovery & Multiplexing EMEA – LATAM 
Roche Diagnostics 
Mélanie is a Scientific Expert in Discovery at Roche Diagnostics France. She holds a Ph.D. and has been working for Ventana/Roche for 18 years. Her work is dedicated to the Discovery business which is the Research part of Roche Tissue Diagnosis. Her main focus is Multiplexing assay development and its translational application from research to clinical purposes.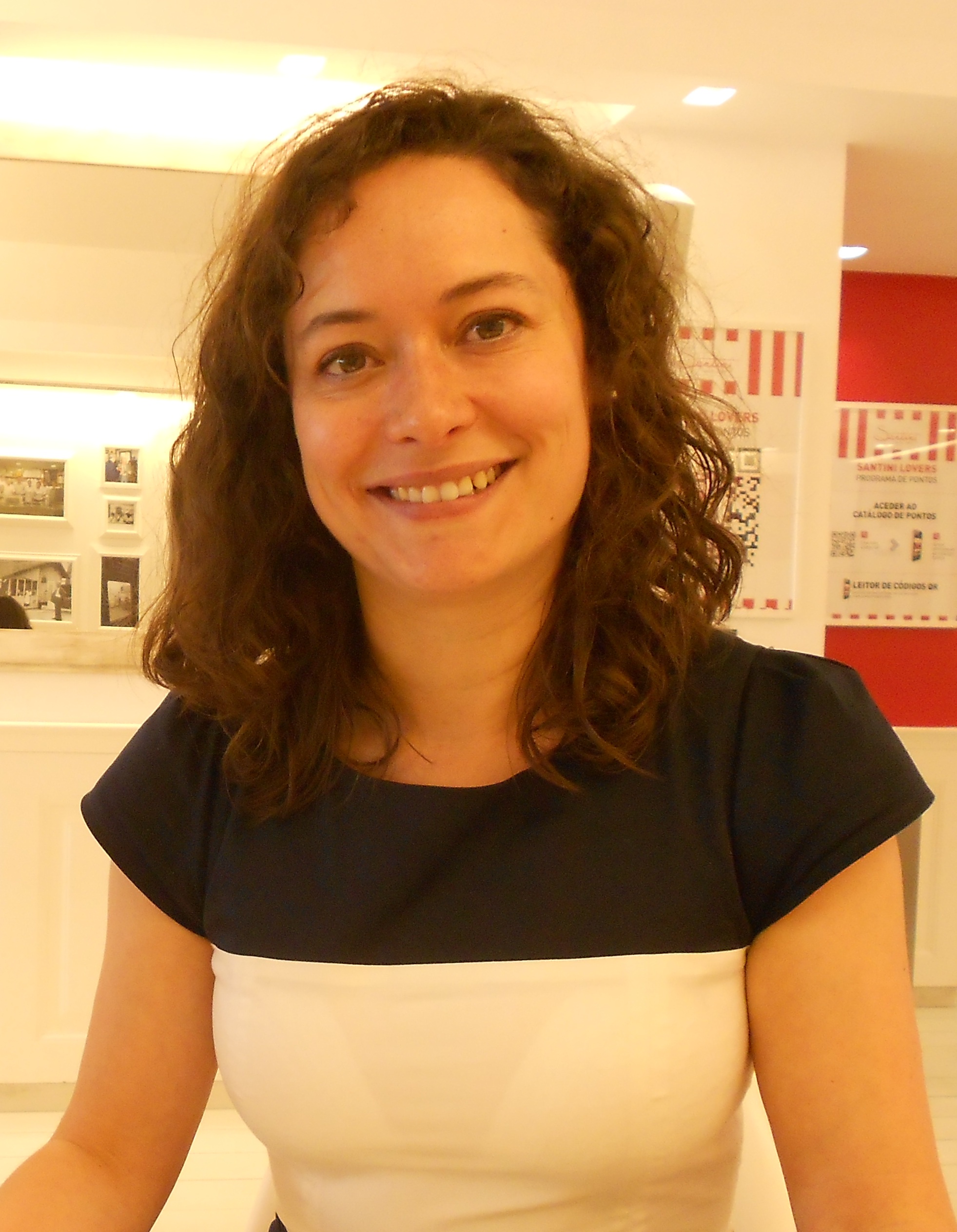 Angela Ramos, MSc.
Application Project Manager 
Roche Diagnostics 
Angela Ramos is working as an Application Product Manager, with the DISCOVERY ULTRA instrument supporting the customers within the EMEA LATAM region in Roche Tissue Diagnostics. She graduated with a Biotechnology Engineering degree complemented by a Masters in Biology; The experience she acquired before joining Roche and after as a field based role, gave her the flexibility and adaptability to the different requests and demands over her latest managing position. What she enjoys the most is the openness and diversity while working with the DISCOVERY portfolio, exploring all possibilities especially within the Multiplexing applications.
Kim Collins, PhD 
Sr. Marketing Manager 
Indica Labs 
Kim completed her undergraduate degree in Biochemistry and Cell Biology at the University of California, San Diego, and obtained her PhD from the University of Washington and Fred Hutchinson Cancer Research Center Molecular and Cellular Biology Program where she developed a passion for microscopy. In her postdoctoral fellowship at the Stowers Institute of Medical Research, she continued to use high and super resolution microscopy to advance her research. Kim has 10 years of experience working on product and marketing teams at companies focused on microscopy and image analysis. In her current role, she leads a team of three and manages comarketing partnerships, creation of print and digital scientific and clinical marketing content, and events supporting Indica Labs' products and services.