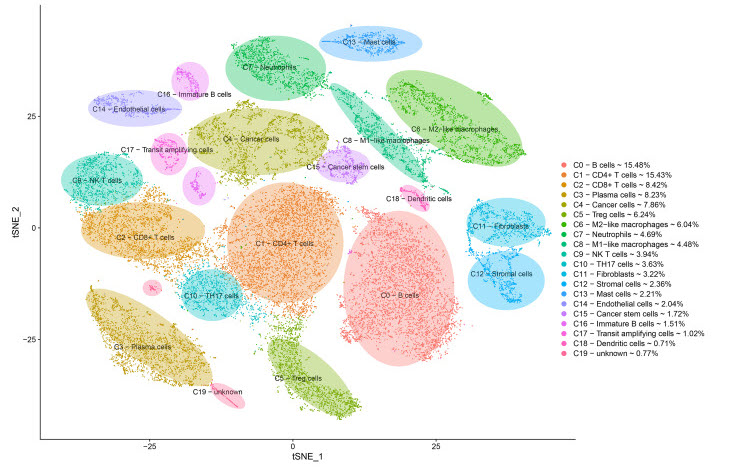 Panel discussion: Clustering analysis of highly multiplexed immunofluorescence assays analyzed with the HALO® image analysis platform
Date: 13 September 2022
Time: 8:00 – 9:00 PST | 11:00 – 12:00 EST | 16:00 – 17:00 GMT
Location: Webinar
Hear from experts in high dimensional clustering on how they use the latest clustering software to create visualizations of their HALO® Highplex FL data 
Summary
Join us for this 1.5-hour panel discussion on high dimensional clustering to learn about options for performing clustering analysis and for visualizing high dimensional HALO® Highplex FL data, such as UMAP and t-SNE. Learn about available software packages, their advantages and disadvantages, and what computing hardware is required. We'll also discuss how to validate clustering analysis results, and new and emerging tools in the field. If you missed our
Advanced Multiplex and Spatial Analysis Methods using HALO Data webinar
, be sure to watch the recording prior to this event.
Learning Objectives


What are advantages, disadvantages, and use cases for various clustering methods?
How do you validate the results of a clustering analysis – how does one know that the answers make sense biologically? cell body size and determine the maximum cell body size, and determine counts for branch point and end point counts
How many clustering algorithms do you typically make use of and evaluate? Is one sufficient for most of your research needs, or do you typically run and compare the results from among several different algorithms? If so, are the results and phenotypes typically similar?
What other new, emerging, or upcoming tools for unsupervised clustering are you aware of and interested in testing soon?
Have questions for our panelists? Please send them in today to marketing@indicalab.com!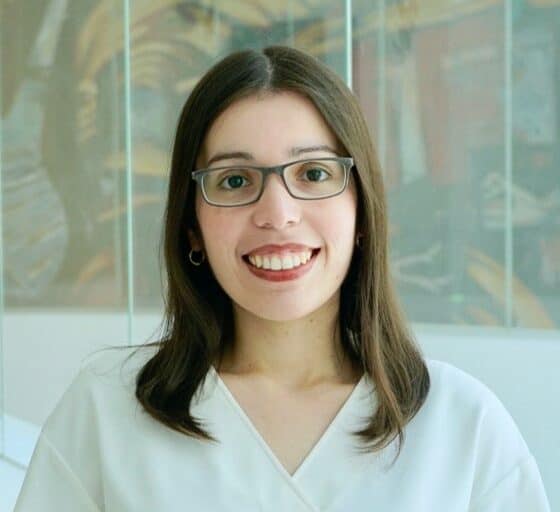 Dr. Anna Trigos
Senior Postdoctoral Researcher in Computational Biology
Dr Anna Trigos is a senior postdoctoral researcher in computational biology, bioinformatics and prostate cancer. Her research focuses on investigating prostate cancer ecosystems and evolution using single cell and spatial technologies. She has been awarded numerous national and international grants, and research and leadership awards, including the Prostate Cancer Foundation Young Investigator Award, the Joseph Sambrook Prize for Research Excellence, and the Lea Medal recognizing emerging research leaders. She is also on the Executive Committee of the Australian Bioinformatics and Computational Biology Society, the national scientific and professional society and peak body for bioinformatics and computational biology in Australia.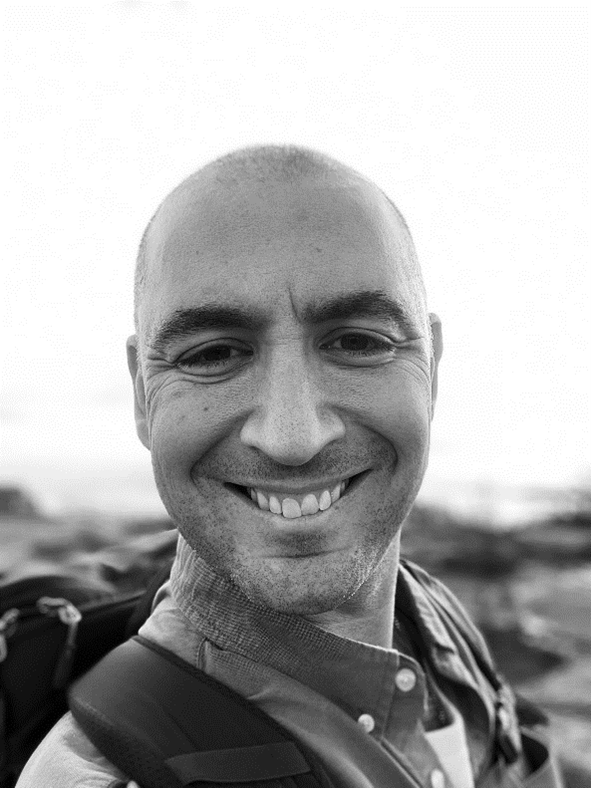 Dr. Michael Surace
Associate Director
Translational Medicine Oncology
Michael Surace received a BS in Biology from James Madison University in 2004 before joining the Medical Automation Research Center in the Department of Pathology at the University of Virginia. In 2006 he began graduate studies in the laboratory of Dr. Liwu Li working in nuclear receptor and TLR signaling network crosstalk and its role in polarization of macrophage activation phenotypes (M1/M2). He received his PhD from Virginia Tech in 2010. Postdocs were at the Medical College of Virginia at Virginia Commonwealth University in Richmond, Virginia in the departments of Anatomy and Neurobiology investigating the cellular mechanisms of microglial activation in response to toxic insult in Parkinson's Disease, then in Molecular Biology and Biochemistry, working on astrocytes as inflammatory immune cells in multiple sclerosis. In 2015 he joined STCube Pharmaceuticals as a research scientist characterizing novel immune checkpoint inhibitor antibodies with multiplex immunofluorescence and digital pathology image analysis to support mechanism of action research. In 2017 he joined Medimmune/ AstraZeneca as a scientist developing and validating Multiplex IF panels. Since then, he has continued developing mIF platform inside Translational Medicine Oncology, focusing on validation of panels, reproducibility across sites, and improving the image and data analysis pipelines for research and clinical trials to support the development of predictive and prognostic models incorporating multiple markers and spatial information.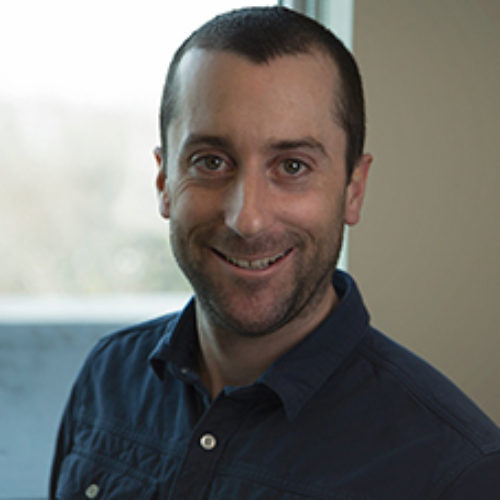 Jamie McNicol
Analytical Project Manager 
Jamie completed his B.Sc. at Queen's University, where he studied Biology and Mathematics. He is highly experienced in the methodologies and tools used by the Human Immune Testing Suite at McMaster University to predict and extrapolate trends and patterns from biological data.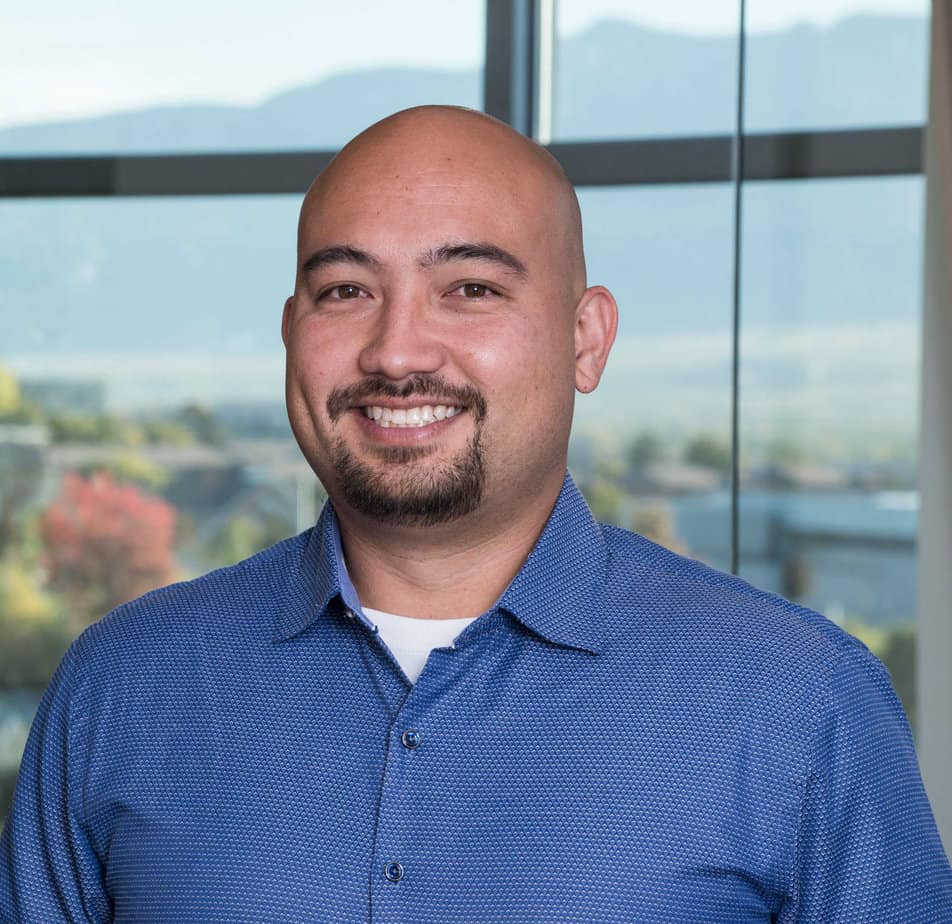 Donald Allen
Product Manager
Indica Labs
Donald Allen earned his BS in Microbiology, Immunology, and Molecular Genetics from UCLA. He has over 5 years of experience in R&D with Dako/Agilent in the field of companion diagnostics. He is experienced in feasibility of Class III medical device development, deployment of clinical trial assays to CROs, and the development of manual scoring algorithms. Donald now works in the field of digital pathology and image analysis to combine his work experience and his passion for computers and technology. He joined Indica Labs as an Applications Scientist in 2017, was promoted to a Sr. Applications Scientist in 2020, and most recently was promoted to the role of HALO AI Product Manager.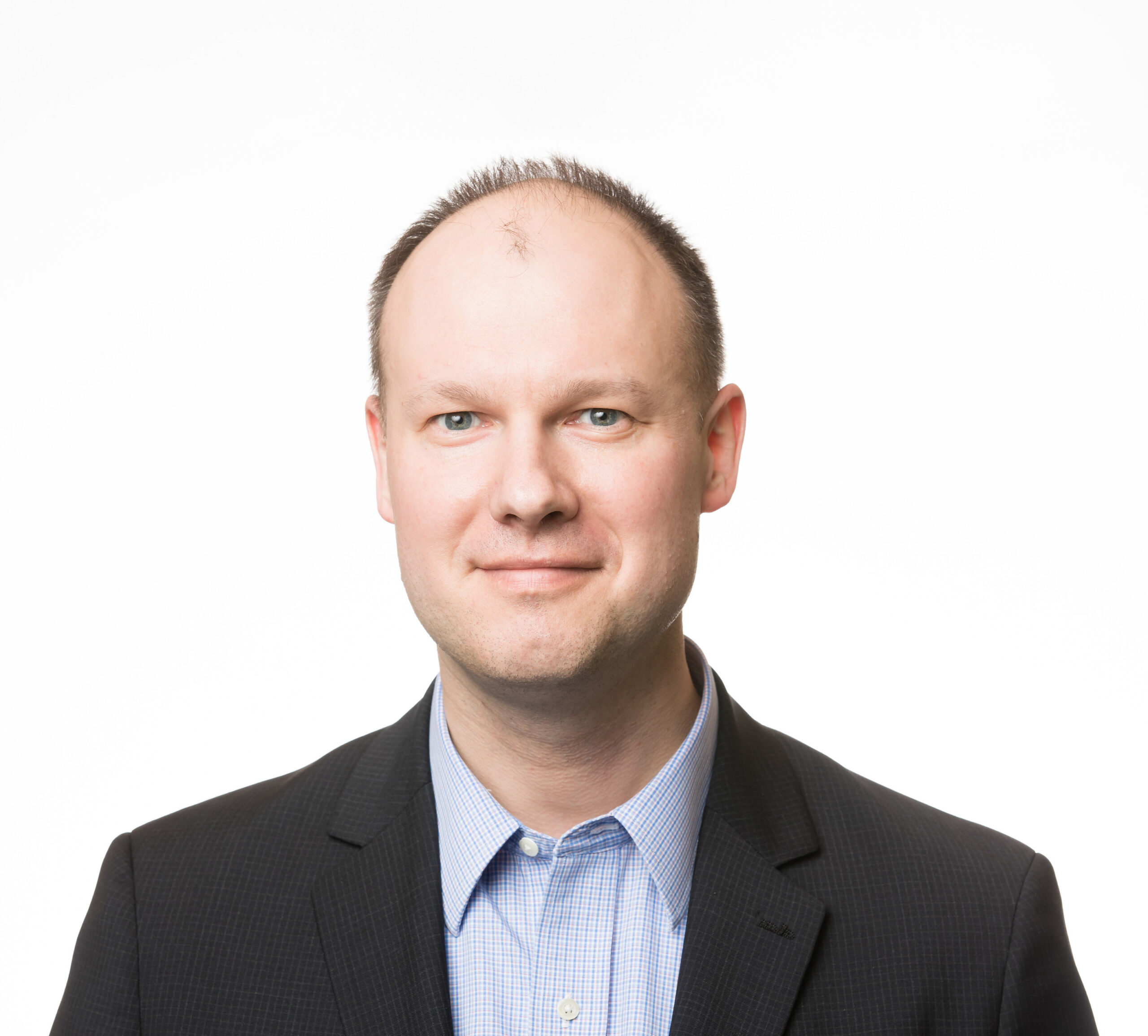 Maciej Zerkowski
Life Science Applications Manager
Indica Labs
Maciej manages the North American field applications team in the US and Canada, which provides applications and sales support for Indica Labs' customers. He has earned a Bachelor of Science degree in Molecular and Cell Biology at the University of Connecticut, whereupon he began his professional career as a Research Assistant at Yale University, working on a then novel fluorescence-based automated quantitative image analysis (AQUA) technology. He subsequently joined HistoRx, a start-up founded to commercialize the AQUA platform, where he had the opportunity to help guide its development from a temperamental academic project into a robust and successful commercial product. Following the sale of HistoRx, he began work as a Field Application Scientist at Cambridge Research and Instrumentation, a biotechnology startup focused on multispectral imaging and analysis of tissue samples, which was eventually acquired by PerkinElmer, a global life sciences corporation. Prior to joining Indica Labs in 2022, Maciej was the lead Field Applications Scientist at Ionpath, where he worked with Ionpath's proprietary Multiplexed Ion Beam Imaging (MIBI) technology, a mass spectrometry imaging device enabling the simultaneous quantitation of up to 40 antibody markers on tissue sections.
Our panelists put together this list of recommended resources that you may be interested in: