Summary
As interest in digital pathology continues to grow within the research community we seek to centralize resources in the cloud to offer a collaborative platform with enhanced functionality.
Here we will go over:
The benefits of having a digital pathology platform in the cloud.
Considerations for deploying in the cloud.
Performance against on-prem resources.
Novel implementations that improve and make most of the cloud in a centralized installation.
While not an inconsiderable effort, the benefits of deploying HALO in the cloud at the NCI have been far reaching allowing more user access to a powerful resource and opening avenues for further ventures and collaborations.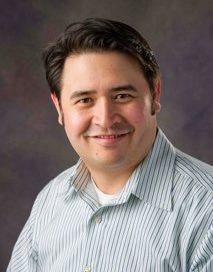 Scott M. Lawrence (M.S., HT(ASCP))
Associate Scientist
NCI, Leidos Biomedical Research
Scott is an associate scientist in the Molecular and Digital Pathology Laboratory for Leidos Biomedical Inc.  The group primarily supports the Division of Cancer Epidemiology and Genetics (DCEG) of the NCI with all histopathology applications from tissue preparation though staining, imaging, and analysis.  He started his career in a veterinary histopathology lab where he established digital imaging and analysis applications for preclinical work in mice and rats.  Afterwards he worked with a pharmacodynamics group developing slide-based assays for phase 0 clinical trials focusing on standardizing multiplex immunofluorescent acquisition and analysis of tissue and circulating tumor cells.  Scott has worked in the field for over 17 years bridging experience from the histology wet lab with digital imaging, automation, and analysis.