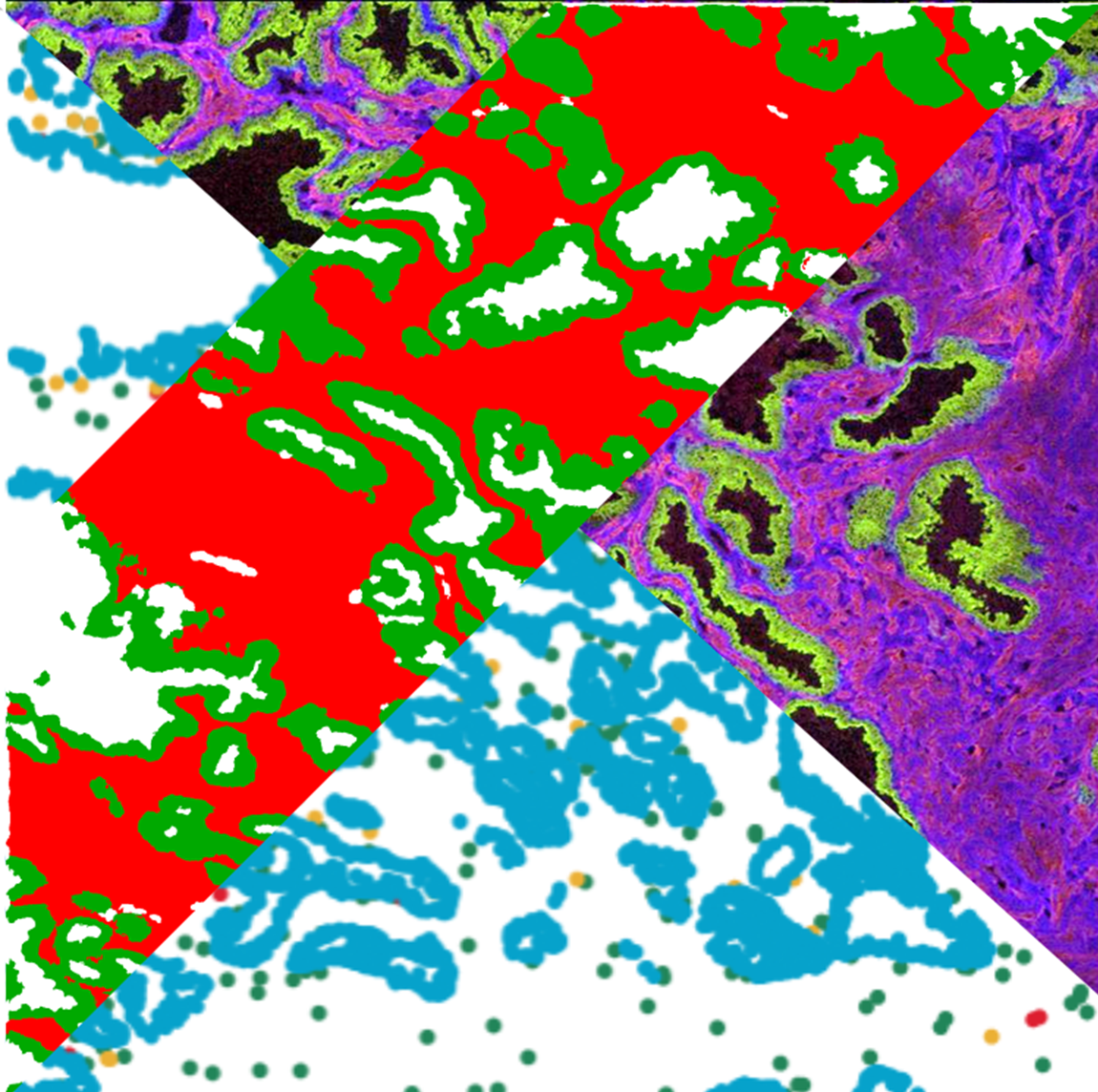 Using Spatial Biology & Advanced Image Analysis Solutions to Decipher Tumor Microenvironment and the Drivers of Cancer Progression by Mass Spectrometry Imaging (MSI) and Imaging Mass Cytometry (IMC)
Date: 22 September 2022
Time: 8:00 – 9:00 PST | 11:00 – 12:00 EST | 16:00 – 17:00 GMT
Location: Webinar
Learn how MSI and IMC are advancing spatial biology through integration with other imaging and omic analyses
Summary
Imaging technologies have become a key aspect of the pharmaceutical research & development process to understand the complexity of biological events happening within tissue. The growth of spatial-omics is giving access to transcriptomic, proteomic and metabolomic data in a single tissue slice. At AstraZeneca, we're integrating those data with gold standard histological methods to generate a holistic understanding of drug action using Mass Spectrometry Imaging (MSI) and Imaging Mass Cytometry (IMC). The integration of both technologies is playing a pivotal role in modern drug development by providing Pharmacokinetics (PK), Pharmacodynamics (PD), as well as safety and target engagement (TE) information that are crucial for decision making.
Automated image analysis has been transformative in digital pathology as it has enabled robust workflows to extract data from images in a time efficient manner. The advent of Deep Learning tools for image segmentation has allowed tissues to be analysed in greater depth and precision. The tools in the HALO® software have enabled the team to segment regions, transfer ROI annotations, phenotype cells and relate this back to the MSI data.
This webinar will showcase different examples of applications dealing with cancer research to describe how MSI & IMC are in the center of the development of spatial biology when integrated with other imaging and omics approaches. Thus, differences in tissue beyond pathology can be detected informing about the tumor biology and metabolism in greater details and provide the true measurement of heterogeneity and comparative response to drug in tissues. We will detail the process and challenges, including interoperability between systems, of working with different imaging modalities and their respective analysis software (HALO and SCiLS™ Lab).
Learning Objectives
Learn how MSI and IMC are applied to cancer research through the integration of spatial biology with other imaging and omic analyses
Learn how HALO and SciLS Lab are utilized as analysis platforms for IMC data
Learn about insights into the tumor microenvironment

Gregory Hamm
Director, Integrated Imaging Sciences
Imaging & Data 
Gregory Hamm (PhD) is a Director at AstraZeneca (AZ) from the Imaging & Data Analytics team in Clinical & Pharmaceutical Safety Sciences (CPSS). He holds a PhD in physics and chemistry from the Paul Verlaine University of Metz (France) in 2010. As R&D manager in the Mass Spectrometry Imaging (MSI) department of ImaBiotech from 2010 to 2016, he developed a new methodology for quantification by MSI (patented and published extensively) and coordinated international research program for the company. Since 2016, he's supporting AstraZeneca portfolio using a range of advanced imaging technology including MSI, Imaging Mass Cytometry (IMC), Spatial Transcriptomics and digital pathology. He has extensive experience in supporting projects for safety and efficacy studies especially in Respiratory & Immunology (R&I) and Oncology therapies areas. He's the author of over 40 peer reviewed papers in the field these last 11 years and as chairman of the MSI study group for the European Society of Molecular Imaging (ESMI) he strives to promote the multimodality MSI to wider imaging community.

Daniel Sutton
Associate Director, Imaging Sciences
UK Imaging Hub 
Daniel Sutton (MSc) is an Associate Director at AstraZeneca (AZ) from the Imaging & Data Analytics team in Clinical & Pharmaceutical Safety Sciences (CPSS). He holds a MSc in Cellular Pathology from University of Westminster (UK). He started his career in the NHS working as a Biomedical Scientist at James Paget and Norfolk & Norwich University Hospitals. He then moved into the private sector and has previously worked in pathology departments for UCB and Novartis as well as providing pathology and image analysis support in start-ups and medium size companies. Daniel Joined AZ in 2015 and has been instrumental in bring image analysis to bear within the array of projects and realizing the potential of Deep Learning in pathology image analysis. He supports image analysis across a wide range of modalities including H&E, IHC, MSI, IMC, mIF, He has presented at previous Indica labs user groups and webinars and is enthusiastic to expand the understanding of pathology image analysis.