Summary
Type 1 diabetes is an autoimmune condition leading to the T-cell mediated destruction of insulin-containing beta cells. Worldwide, fewer than 600 Type 1 diabetes pancreata have been described in the literature or are accessible within tissue biobanks. Due to welcome improvements in the diagnosis and clinical management of Type 1 diabetes, deaths close to diagnosis are now very rare in young children, highlighting the value and importance of these archival samples.
We have examined pancreas sections from two different historical collections, the Exeter Archival Diabetes Biobank and Seattle Children Hospital. Specifically, we optimized a triple chromogen immunohistochemical staining method to assess these tissues for inflammation and beta cell mass in a blinded manner, using the HALO image analysis platform. These analyses have strengthened and expanded previous observations that individuals with young onset Type 1 diabetes (<7y) display a different profile of inflammation from those diagnosed <13y.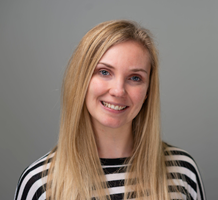 Dr. Rebecca Wyatt, PhD
Research Associate
University of Exeter Medical School
I am a Research Associate at the University of Exeter Medical School having been awarded my PhD at the beginning of 2017. I have a passionate interest in type 1 diabetes. During my research career I have developed new methods for the detection of autoantibodies and, more recently, I have been interrogating the immunohistopathology of the pancreas. Specifically, I look at differences between the two recently described type 1 diabetes endotypes (T1DE 1 and T1DE 2) and I have been able to expand and extend our knowledge of these using Indica Labs' HALO Image Analysis Platform.