Summary
The RNAscope® ISH technology allows for gene expression to be visualized within the morphological context of the tissues in a reliable, reproducible manner and serves as an alternative to immunohistochemistry (IHC) when reliable antibodies are not available for a particular target.   Reliable image analysis is key to making the most of this powerful technology and Indica Labs is partnered with ACD Bio to help address this need for the research community.
In this 60-minute webinar, Indica Labs is pleased to welcome two guest speakers who will discuss how they are using the RNAscope® assay with HALO® quantification software in their institutions. Dr. Gordon Jiang from Beth Israel Deaconess Medical Center | Harvard Medical School will present his original research including the use of chromogenic RNAscope and HALO to analyze PNPLA3 transcirption in Non-Alchoholic Liver Disease (NAFLD). Dr. Julia Jones from Cancer Research UK | Cambridge Institute will explain the RNAscope technology in more depth and give examples of how the histopathology/ISH core facility utilizes HALO for quantification of single/dual chromogenic and multiplexed fluorescent RNAscope probes to answer research questions posed by investigators within the institute. Full abstracts for individual presentations can be found below.
Z. Gordon Jiang, MD, PhD
Instructor or Medicine, Division of Gastroenterology and Hepatology Beth Israel Deaconess Medical Center | Harvard Medical School
A Study of PNPLA3 transcription in Non-Alchoholic Fatty Liver Disease (NAFLD) using Chromogenic RNAscope® and HALO image analysis
ABSTRACT: A PNPLA3 rs708409 variant is the most important genetic determinant of nonalcoholic fatty liver disease (NAFLD), although its function remains incompletely understood. We performed single-cell analysis and quantified the transcription of PNPLA3 and collagen 1α using RNAscope in 87 patients with biopsy-proven NAFLD. In silico analysis using HALO demonstrates a lack of association between rs708409 genotype and PNPLA3 transcription. The level of PNPLA3 transcription is lower in zone 1 hepatocytes and advanced fibrosis. The cytoplasmic to nuclear mRNA ratio is inversely associated with NAFLD disease activity. In conclusion, single-cell analysis using HALO demonstrates that PNPLA3 transcription is associated with NAFLD disease characteristics, but not rs708409 genotype.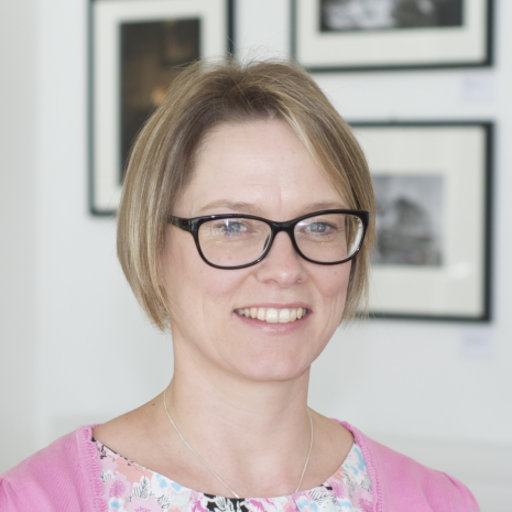 Julia Jones, PhD
Scientific Manager, ISH Core Facility Cancer Research UK Cambridge Institute | University of Cambridge 
Automated Image Analysis of RNAScope® In Situ Hybridisation
ABSTRACT: The Histopathology core facility within the CRUK Cambridge Institute offers an in situ hybridisation service to researchers within the building. Using RNAScope® assays (from Advanced Cell Diagnostics) we are able to detect two target RNAs with a chromogenic output or up to three target RNAs by fluorescence in the same tissue section simultaneously. This presentation will show how we are using a range of Halo modules, including FISH Multiplex 2.0 in order to perform image analysis on the resulting images.