Virtual US User Group Meeting
In lieu of our scheduled onsite user group meetings, Indica Labs is pleased to announce our 2020 US Virtual HALO User Group Meeting.  To make participation easier for our US audience, we will break down the user groups into four one-hour webinars over four days starting at 9 AM PDT/12 PM EDT.
To get things started each day, Indica Labs' applications & pharma services teams will introduce and demonstrate new features and capabilities that are part of our upcoming HALO 3.1, HALO AI, HALO Link and HALO AP software releases as well as our Pharma Services offering. Following these presentations, we will hear from current users, representing globally renowned cancer centers, biotech and pharmaceutical organizations, who will discuss how they are employing HALO software platforms and services to reach their research objectives in immuno-oncology, toxicological pathology and beyond.
You do not need to be a current HALO user or Indica Labs customer to attend. We welcome anyone who is interested in learning more about Indica Labs' quantitative digital pathology solutions to register for the meeting. 
30 min presentation + Q&A – What's New in HALO 3.1
Date: 8 June
Location: Webinar
30 min presentation + Q&A – Targeting the tumor microenvironment to overcome immunotherapy resistance in oncology: from IHC to IMC | Dr. Tina Gruosso
Date: 8 June
Location: Webinar
Summary
Since immune checkpoint blockade (ICB) therapies have shown significant clinical benefit for several cancer types it is evident that engaging the immune system is an exciting therapeutic approach. However, only a fraction of patients respond even after stratification. A better understanding of the complexity of the tumor immune microenvironment (TIME) is crucial for optimal cancer care and for increasing the number of patients that can benefit from ICB.
TGF-beta 1 and -beta 3 are potent drivers of the immune suppressive tumor microenvironment. The effects of TGF-beta are both direct, via inhibition of the recruitment and activation of anti-tumor T cells, and indirect, via the activation of cancer associated fibroblasts and promotion of fibrosis. These effects lead to tumor escape from immune surveillance, and to resistance to immune checkpoint blockade (ICB) therapies. Targeting TGF-beta thus represents a promising therapeutic strategy to convert immune cold into immune hot tumors and to increase the number of patients benefiting from ICB therapy. At Forbius, we have developed a workflow to analyze the tumor microenvironment in order to evaluate pharmacodynamic responses in patient sample biopsies to therapeutics.
Dr. Tina Gruosso 
Translational Research Scientist, Forbius
30 min presentation + Q&A – What's New in HALO AI
Date: 9 June
Location: Webinar
30 min presentation + Q&A – Practical application of machine and deep learning for the quantification of histopathologic lesions | Dr. Robert Blair DVM, PhD, DACVP
Date: 9 June
Location: Webinar
Summary
For the last 20 years, prior to our acquisition of HALO and HALO AI, we have relied heavily on manual histmorphometric methods for the quantification of pathologic lesions in a research setting. Here we will discuss how we have begun transitioning from these manual methods to automated methods utilizing the machine learning and deep learning algorithms within the HALO platform. Our discussion will focus on the application of machine and deep learning algorithms to a data set of 118 whole slide images from nonhuman primate tuberculosis studies conducted at the Tulane National Primate Research Center. We will show how the data generated utilizing the HALO platform correlates with our manual histomorphometric data, and the level of variation between users training algorithms on the same data set.
Robert Blair DVM, PhD, DACVP
Assistant Professor/Research Pathologist
Department of Pathology and Laboratory Medicine, Tulane University School of Medicine
Division of Comparative Pathology,
Tulane National Primate Research Center
30 min presentation + Q&A – What's New in HALO Link and HALO AP.
Date: 30 June 
Location: Webinar
30 min presentation + Q&A – A Digital Pathology Repository for COVID, An Evolving Need | Dr. Stephen Hewitt
Date: 30 June
Location: Webinar
Summary
While the number of COVID-19 related deaths continue to rise worldwide, only a few facilities are regularly performing autopsies and collecting tissues from patients who succumb to the infection.  These tissues are critical for researchers who are investigating the pathology, treatment and prevention of COVID-19 infection.  COVID-DPR, an online repository for COVID-related histopathology underpinned by the HALO Link image management software, was created to enable international collaboration by providing a centralized, cloud-based repository for sharing and annotating digital whole slide images of lung, liver, kidney and heart tissues from patients infected with COVID19, as well as the closely related Coronaviruses associated with SARs and MERs.  The whole slide images, annotations and metadata in the repository will be used as a reference data set for education, research and future clinical trials.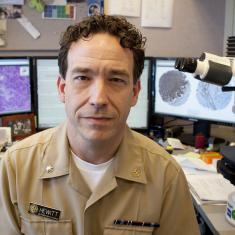 Dr. Stephen Hewitt
National Institutes of Health, Associate Research Physician, Laboratory of Pathology,
Head Experimental Pathology Laboratory
30 min presentation + Q&A Pharmacodynamic biomarker assay translation from discovery to clinical studies in TAK981 drug development: assessment of tumor and skin samples using IHC and HALO® image analysis | Vaishali Shinde
Date: 11 June 
Location: Webinar
Summary
Pharmacodynamic (PD) biomarkers can be useful to understand the mechanism of action, dose response, PK-PD correlation, and efficacy in drug development, as well as in Phase I clinical studies. In this webinar, Vaishali will highlight the establishment of preclinical biomarker tissue-based IHC assays, and the development and validation of clinical IHC assays to measure target engagement (TE) and PD effect to support the first-in-human and subsequent clinical trials of TAK-981. TAK-981, a first-in-class SUMO inhibitor, is currently being evaluated in a Phase I clinical trial in adult patients with metastatic solid tumors and lymphomas. The talk will also address methodology for analysis of mouse and human skin samples using HALO® image analysis software.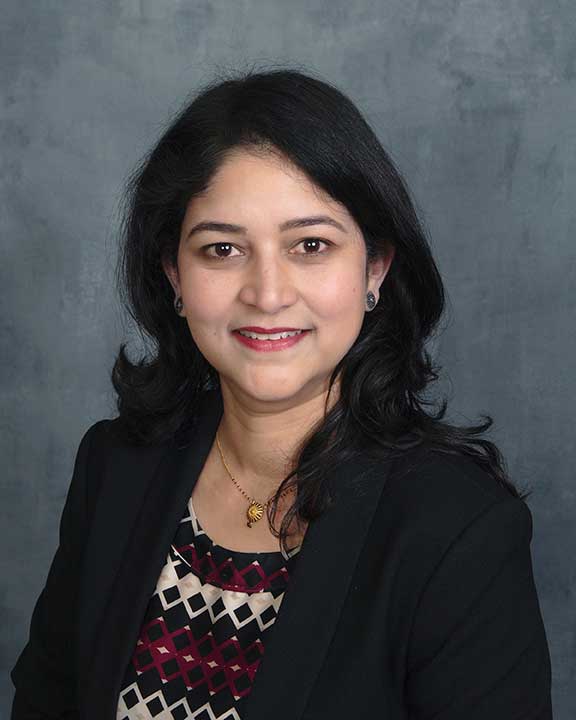 Vaishali Shinde
Associate Scientific Director, Clinical Biomarker Innovation and Development Group,
Takeda Pharmaceutical