HALO AP 2.0 Features and Functionalities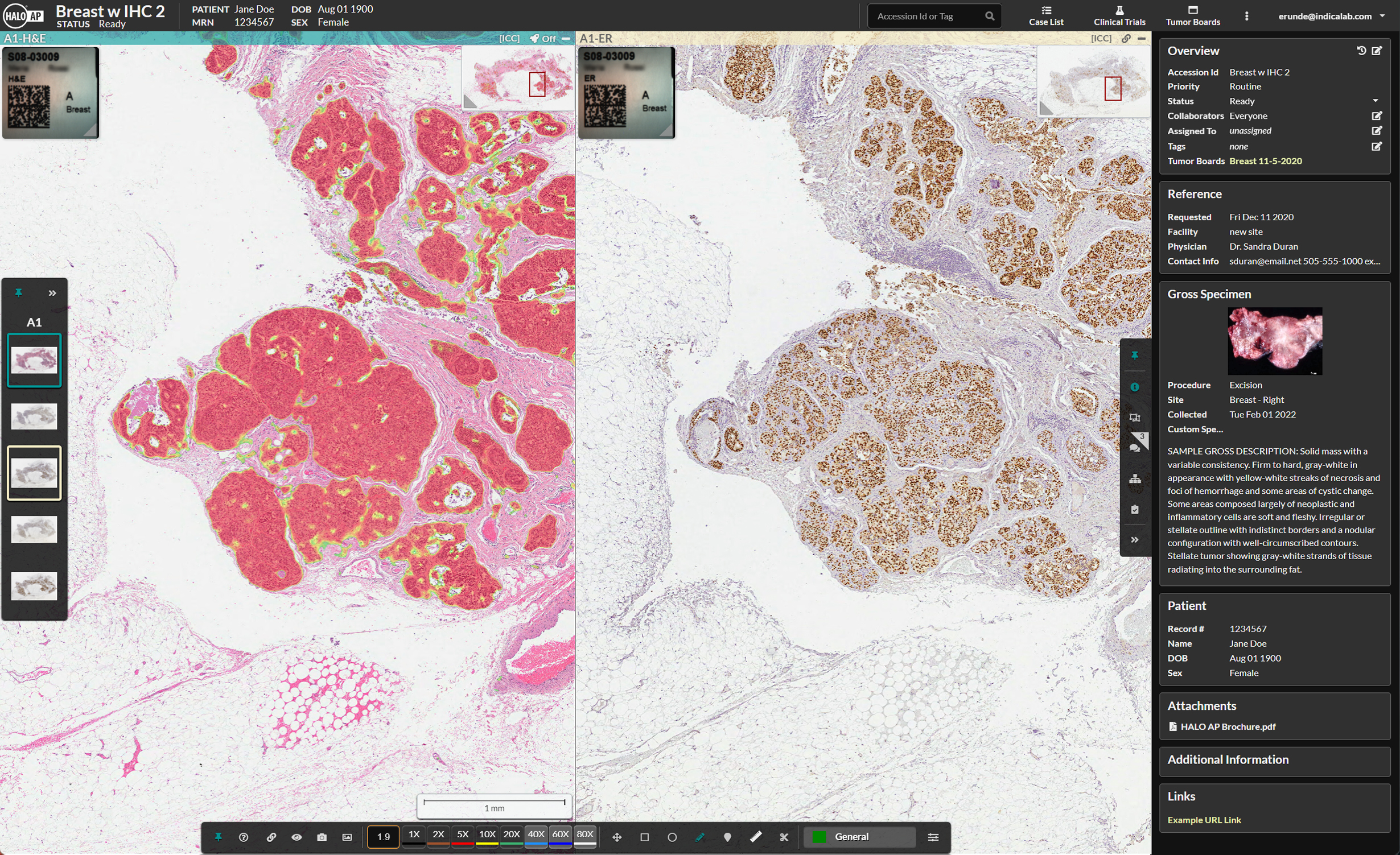 In this blog post, you can learn about the new features in HALO AP 2.0, the CE marked anatomic pathology case management software from Indica Labs, where to find training resources and documentation, and how the upgrade will be rolled out.  
WHAT NEW FEATURES ARE IN THE HALO AP 2.0 RELEASE?
HALO AP 2.0 reimagines the pathologist's cockpit with an updated case viewer and several new workflow enhancements.
Highlighted features include: 
Redesigned case viewer with new image rotation and sync tools
Create custom 'Case Statuses' to track progress through the lab
Build, save, and deploy custom worklists based on your own requirements
Add your own case data fields and define where that field should appear in your cases
Display important AI and image analysis results in the slide tray to simplify review
Enable "Good Laboratory Practice" audit controls for case data editing
Support your research pipeline with extended export and de-identification tools enabling a smooth transition to HALO Link 
Integrate 3rd party analysis results and markup images into HALO AP with new assay and API support
WHERE CAN I LEARN MORE ABOUT HALO AP 2.0?
Check out these resources to learn more about the latest release. You will need a learning portal account to access these resources. If you do not already have an account, you can create one here.
DOCUMENTS
HALO AP 2.0 Implementation Guide
WEBINARS
WHEN CAN I EXPECT TO RECEIVE MY 2.0 UPGRADE?
Indica Labs will be sending an email out to customers with eligible Software Maintenance and Support (SMS) plans soon from info@indicalab.com with instructions on how to submit their upgrade request.
If you have questions regarding the release, feel free to reach out to support@indicalab.com.