HALO AP® 2.1 Features and Functionalities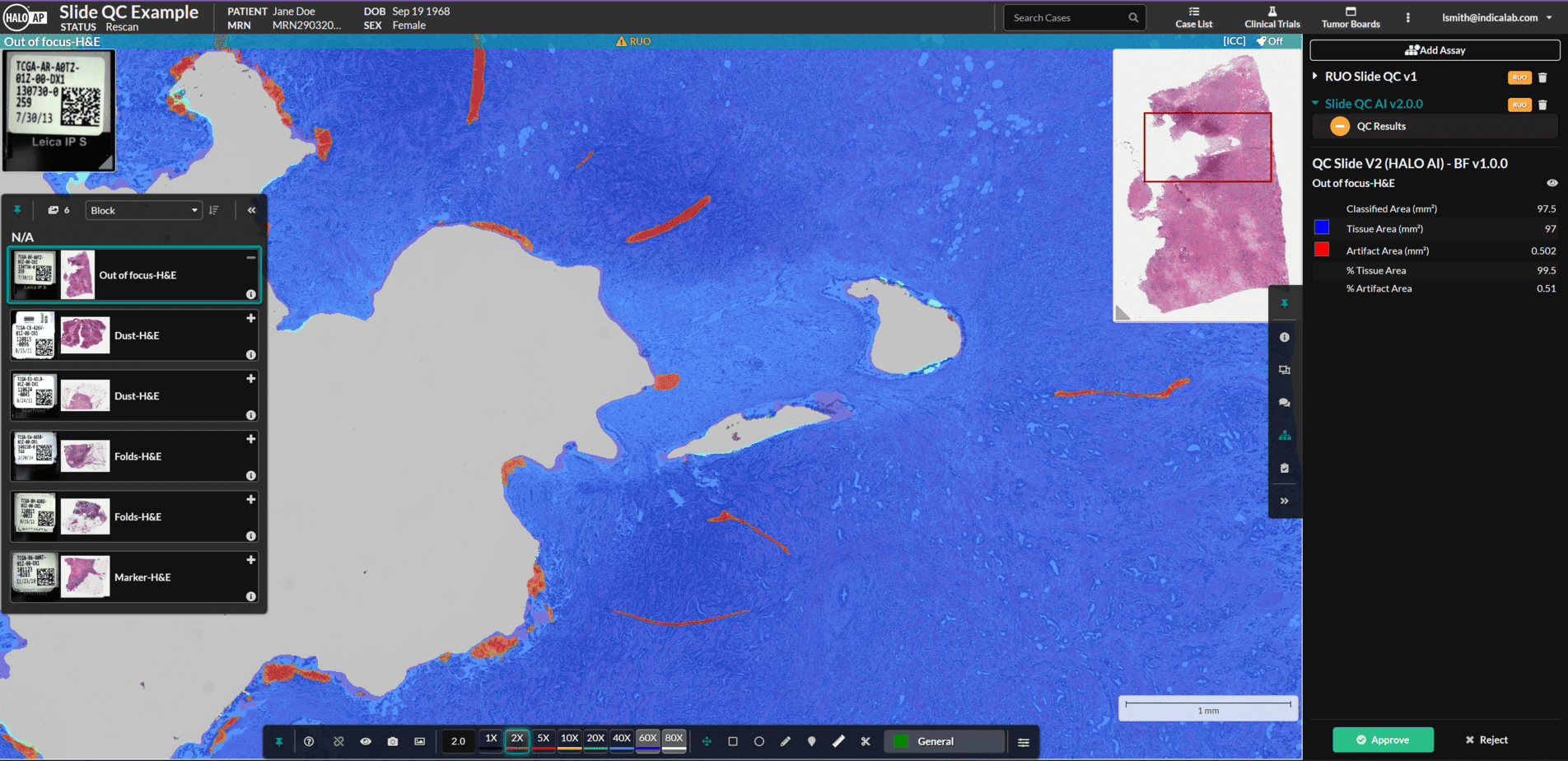 In this blog post, you can learn about the latest release of HALO AP®, a CE marked, AI powered and pathologist driven image management platform from Indica Labs. We'll discuss the new features in HALO AP 2.1, where to find training resources and documentation, and how the upgrade will be rolled out.
WHAT NEW FEATURES ARE IN THE HALO AP 2.1 RELEASE?
HALO AP 2.1 includes new features for end users and admins, workflow enhancements, and users with AI enabled have access to the new Slide QC algorithm that automatically detects artifacts including out of focus regions, folds, pen marks, and other artifacts.

Highlighted features include: 
A more powerful digital slide tray to simplify case review. The slide tray now supports on-the-fly slide sorting by block, stain, organ, important AI findings, and custom drag and drop options.
Quickly modify annotations. Pen (polygon) annotations are now fully editable.
Never click and drag around the slide again. Try our new, immersive ergonomic navigation mode. Enter and exit from anywhere on the case by pressing spacebar or middle mouse button.
Automate your QC with our new Slide QC AI algorithm for detection of out of focus regions, folds, pen marks, and other artifacts.
View your slide image ingestion status and metrics over time from the new Statistics dashboard.
Manage all slides in the system from a single, searchable, sortable page.
WHERE CAN I LEARN MORE ABOUT HALO AP 2.1?
Check out these resources to learn more about the latest release. You will need a learning portal account to access these resources. If you do not already have an account, you can create one here.

DOCUMENTS
HALO AP 2.1 Implementation Guide
WHEN CAN I EXPECT TO RECEIVE MY 2.1 UPGRADE?
Indica Labs will be sending an email out to customers with eligible Software Maintenance and Support (SMS) plans soon from info@indicalab.com with instructions on how to submit their upgrade request.
If you have questions regarding the release, feel free to reach out to support@indicalab.com.