Molecular and Digital Pathology Innovators Xyall and Indica Labs Forge Global Collaboration to Transform Precision Oncology Workflows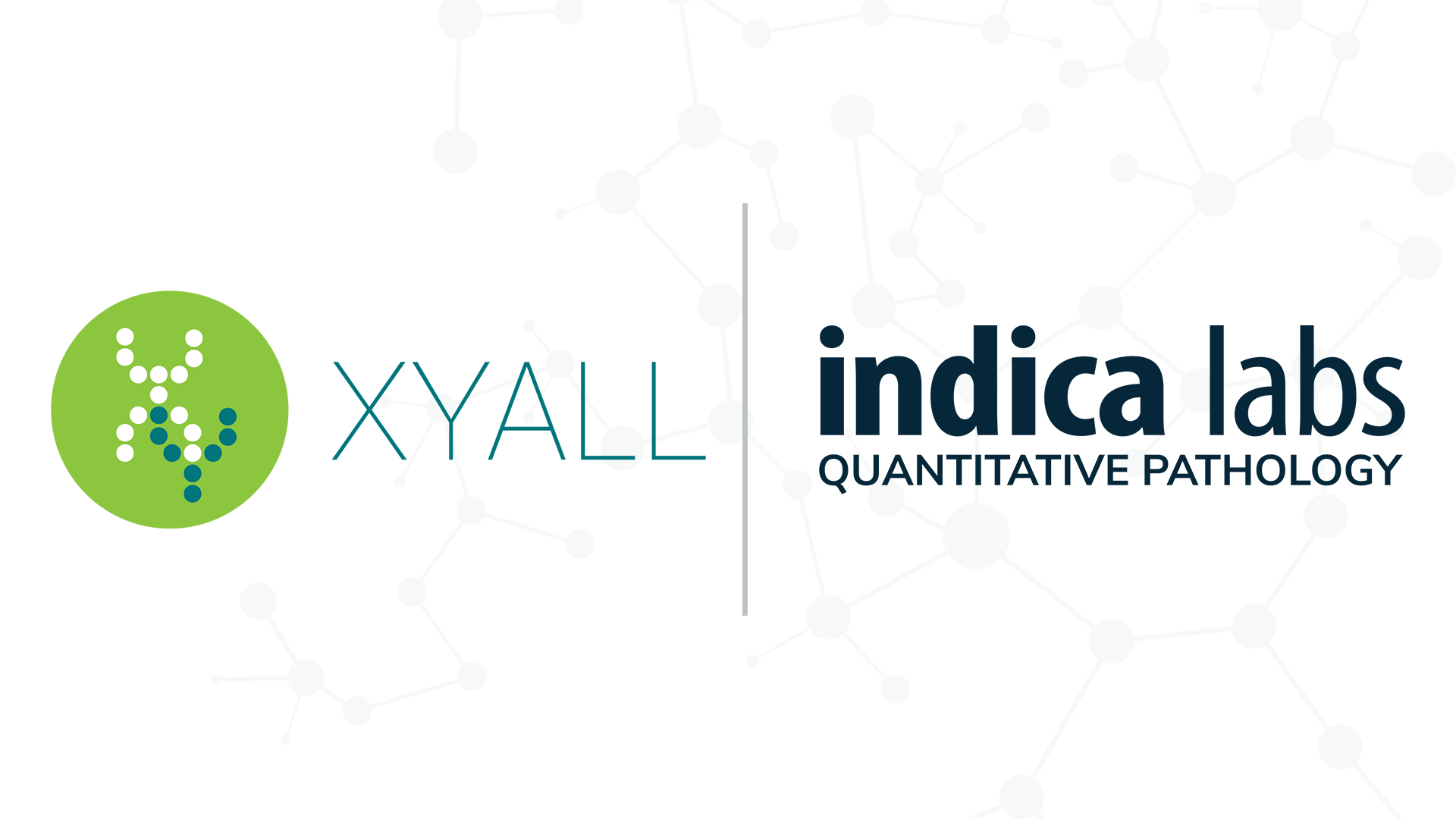 Bridging the gap between histopathology and molecular pathology 
Albuquerque, USA and Eindhoven, The Netherlands – April 17th, 2023 – Xyall and Indica Labs have entered into a global strategic partnership designed to bridge the gap between histology and molecular pathology. It unites Xyall's unique automated tissue dissection solutions with Indica Labs' AI-powered, diagnostic digital pathology platform.  

Selecting tumor tissue is at the heart of molecular diagnostic testing. The collaboration will enable molecular laboratories to benefit from a fully digital and automated workflow for tissue macro dissection for molecular diagnostic testing, providing increased throughput and accuracy at lower operational cost.  

While the field of molecular diagnostics has seen great advances in next-generation sequencing technology, alongside the rapid adoption of digital pathology, tissue dissection has remained a manual, labor-intensive process, with limited precision and a high sensitivity to errors. 

The partnership enables Xyall's industry leading automated Tissector® tissue dissection solutions to capitalize on Indica Labs' flagship HALO AP® anatomic pathology image management and workflow software, which facilitates primary diagnosis, remote slide review, case sign-out and more.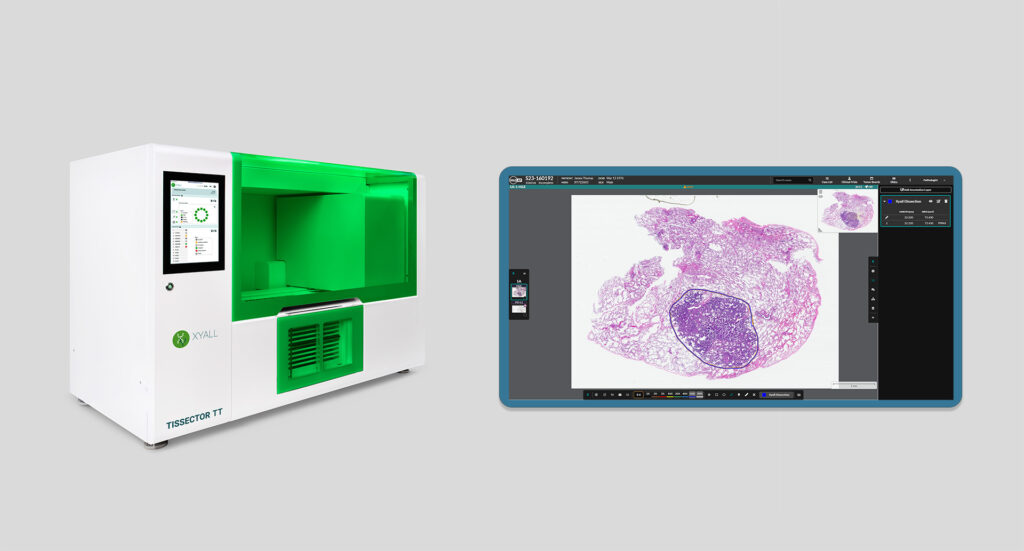 The combined Tissector TableTop and HALO AP system in action. A region to be excised by the Tissector TT is annotated in HALO AP.

Xyall offers two solutions that enable molecular pathology laboratories to fully automate their tumor tissue dissection workflow. Its Tissector High Throughput (HT) system has been designed to meet the needs of high-volume molecular laboratories. The combined Tissector HT and HALO AP systems are already in use in a large commercial lab setting. Xyall's latest platform, the compact Tissector Table Top (TT) solution, is designed to meet the needs of lower volume molecular laboratories.  

Indica Labs' HALO AP is a CE-IVD certified software platform which brings remote slide review, case-centric digital pathology slide management, collaboration and AI-powered quantitative image analysis to anatomic pathology labs worldwide. HALO AP features a streamlined user interface that makes analysis and annotation of slides simple and easy. Slide annotations from HALO AP are automatically simplified and transferred to Xyall's Tissector system for tumor tissue dissection. Future deployments including tumor-detecting AI and cell-quantification algorithms via HALO AP's workflow-based interface promise pathologists even more tools for tumor content assessment. 

Guido du Pree, Xyall's CEO, explained: "The increase in the number of therapies for cancer patients has, in turn, driven demand for molecular diagnostic testing to inform treatment decisions. These tests require a consistently high sample quality and efficiency that is difficult to achieve with the current way of working.  

"Clinicians and lab scientists have been calling for faster and more accurate tissue dissection as a critical element in precision oncology. Xyall's unique technology provides this missing link by delivering fully automated tissue dissection solutions which enable a more efficient, standardized and accurate workflow.  

"By combining Xyall's technology with the advanced image management solutions of Indica Labs, we can provide optimal quality and efficiency across the whole workflow of tissue dissection for molecular pathology testing."  

Eric Runde, Indica Labs' COO, adds: "As new therapies are discovered and the need for molecular testing increases, it's important that clinicians are able to obtain as much tumor tissue as possible, as every cell contains vital information. We are excited to partner with Xyall to address this growing need. Our combined solution allows users to document and track each step of the dissection process. HALO AP simplifies the annotation process, ensuring that what you select is precisely what you get. With its simple-to-use interface, HALO AP has the potential to even further simplify the process of selection by providing easy access to AI-assisted workflows." 

About Xyall

Xyall B.V. is headquartered in Eindhoven, The Netherlands, and was founded in August 2018 by Guido du Pree and Hans van Wijngaarden. They are both advocates of precision medicine and worked together at Philips Healthcare as part of the senior management team developing the company's global digital pathology business. Xyall offers the Tissector HT and TT as the first fully for tissue macro-dissection for molecular pathology testing based on the unique technologies the company has developed in the areas of precision robotics, digital pathology and workflow optimization. It addresses the need for accuracy, speed and ease of use in an automated system to make the most efficient use of existing staffing levels. 

About Indica Labs

Indica Labs is the world's leading provider of computational pathology software and image analysis services. Our flagship HALO® and HALO AI platform facilitates quantitative evaluation of digital pathology images. HALO Link facilitates research-focused image management and collaboration while HALO AP® enables collaborative clinical case review. Through a combination of precision, performance, scalability, and usability our software solutions enable pharmaceutical companies, diagnostic labs, research organizations, and Indica's own contract pharma services team to advance tissue-based research, clinical trials, and diagnostics.