An interview with Charles Habermehl, Software Engineer (Previous Intern)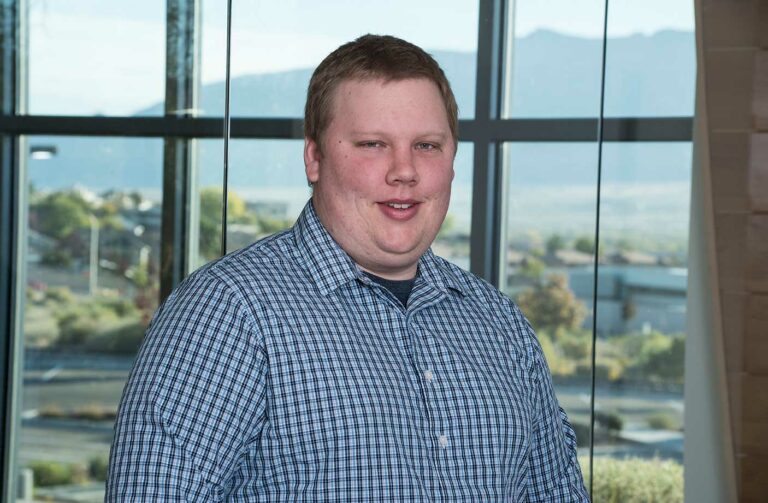 Charles Habermehl
Full-time Software Engineer (Previous Intern)
Q1. As an intern, what projects were you assigned to work on? What skills did you acquire or improve while working on these projects?
A1. As an intern I was assigned to work on the HALO Link team. Before working on the HALO Link team I had no experience in Web Development which is the main skill I picked up in my time here so far. To be specific, before I started I did not know JavaScript and am now quite proficient at it along with learning an enterprise level framework and many other technologies that are needed to be a proficient developer.
Q2. What do you enjoy most about working at Indica Labs?
A2. I really enjoy the fact that on any given day I have the opportunity to tackle a new problem. The amount of technology and learning opportunities that I have been exposed has also been very enjoyable and exciting. There are just so many opportunities to learn and be exposed to real world software development and to go along with that, everyone is super helpful and willing to any questions you may have.
Q3. Was there anything particularly rewarding or challenging during your internship?
A3. About half way through the summer I was given the opportunity to explore infinite scrolling. This was by far the most difficult ticket I had had up to this point. I would later find out after getting infinite scrolling to work that this feature was considered to be extremely hard to implement in halo link so I considered it very rewarding to have been able to complete such a task.
Q4. Has interning at Indica Labs changed the way you view software engineering as a field, a career path, or in general? If so, how?
A4. My views about software engineering have not changed much outside of the fact that now I know I definitely love it. This is something I see myself doing for many years. The experience I have gained the positive environment I have been able to learn in for the duration of internship is what really sold me on software engineering as a career.
Q5. Would you recommend an internship at Indica Labs to your peers? If so, why?
A5. I would recommend an internship at Indica Labs to my peers. The sheer amount of learning opportunities is insane and everyone here is willing to answer any relevant question you may have. It is also really interesting that there are opportunities to work on many different pieces of this system and just be exposed to so many modern software principles.