An Interview with Dr. Anne Hellebust, Director of Product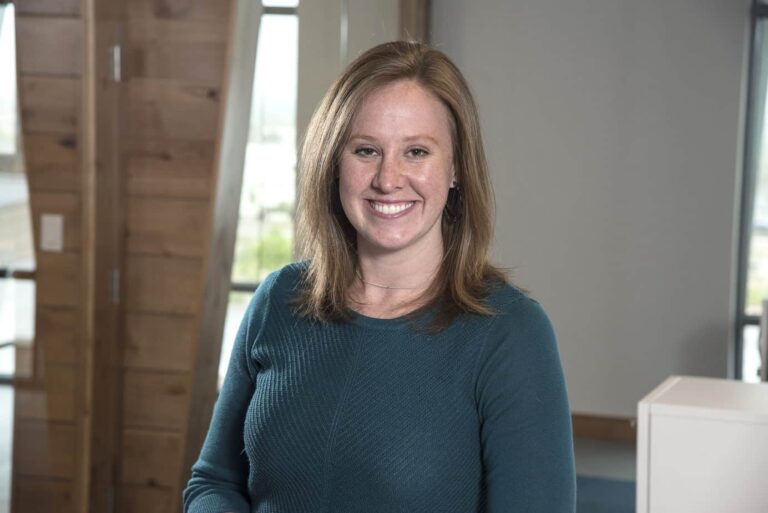 Dr. Anne Hellebust
Director of Product
How did you find Indica Labs and why did you decide to join the company after completing graduate school in 2015
As a native New Mexican, I was looking to come back to Albuquerque to be closer to family after graduate school, and Indica Labs was appealing as I was looking to move away from wet lab work but still be involved in science. Indica Labs had an open role at the time for an Applications Scientist, and so I applied. I had previous experience in microscopy and microscopy image analysis so was able to leverage those skills as I didn't have a lot of digital pathology experience at that point. I started the interview process within a few days and ultimately was hired on as the west coast Applications Scientist.
What motivated you to attend Rice University as a Graduate Student in the Bioengineering Department?
Initially I was interested in biomaterials research, specifically building tissue, as I had multiple knee surgeries as a teen and other family members also had reconstructive surgeries. My undergrad advisor had gone to Rice University and told me about the translational research opportunities that were available in collaboration with the Houston Medical Center (MD Anderson Cancer Center, Texas Children's Hospital) which is right across the street from Rice. The real world, translational applications appealed to me, and the Bioengineering Department ended up being a great fit!
What roles have you held at Indica Labs and what is your current role?
I started out as an Applications Scientist for the west coast and in that position, I provided scientific support to customers and gained sales experience. Since academic roles and commercial roles are so different, this role really helped me understand what commercial roles are all about. During that time, I was based out of the Albuquerque office, and I found myself gravitating towards the software development team and lending an ear in discussions about development of new features. With the sales and applications experience and interest in product development, it was a natural transition into the Product Manager role. Once Indica Labs released new product lines including HALO Link, HALO AI, and HALO AP was coming soon, I moved into a Director role, and built out a team to support the development of new products.
What do you enjoy most about working at Indica Labs?
I enjoy the people at Indica Labs, people are excited to work on challenging projects across the board, and we have a collaborative and cordial working environment. Working on interesting applications and staying at the forefront of fast-moving scientific discoveries also adds excitement, for sure. Also, it's been pretty rewarding to see the company grow over the last six years and to be a part of all of these transitional periods of growth.
How did you first become interested in digital pathology and what continues to motivate you today?
As a graduate student, a lot of my work required comparing the microscopy images I captured to H&E slides of the same tissue to identify areas of normal tissue, stages of dysplasia, and ultimately cancerous lesions as the ground truth. It was an eye-opening experience to see how much work goes into these diagnoses, the variability across a small piece of tissue, and how reliant most pathologists still are on a light microscope. It's been exciting to see how researchers and clinicians are digitizing their pathology labs and using the tools we create at Indica Labs to improve and optimize these workflows, especially as artificial intelligence tools continue to grow and improve.
What do you enjoy outside of work?
I try to get out around Albuquerque to do a bit of cycling. I enjoy hiking with my boyfriend and taking our dogs, Noodles and Percy, out for walks. I also read a lot of Sci Fi and fantasy books and I have a variety of crafting projects. My latest project was stockings for the pups!
What's your favorite book of 2021?
My favorite book of the year was Fugitive Telemetry by Martha Wells, as part of the Murderbot Diaries series. I highly recommend it, as everyone in our work book club is well aware!
Tell us about your involvement in the Lobo Cancer Challenge in Albuquerque, New Mexico.
I love cycling here in the Albuquerque bosque and as with so many, cancer diagnoses and treatment have had a big impact on my family, especially over the last few years. This was a great way to help raise money to go towards patient care and cancer research at The University of New Mexico Comprehensive Cancer Center. It was also fun to get together with a group of fellow Indicans to enjoy the NM sunshine, explore Albuquerque on training rides, and ultimately ride in the challenge with the team.