An interview with Ghislaine Lioux, Sr. Field Applications Scientist – Indica Labs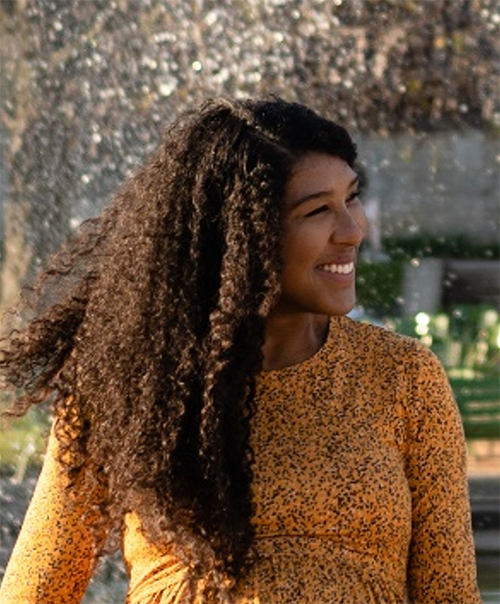 Ghislaine Lioux
Sr. Field Applications Scientist – Indica Labs
Ghislaine, your academic studies took you to several countries—what influenced your travels?
I studied genetics in an international master's program in Paris, which was a great springboard to travel to laboratories around the world from the age of 21. I was keen to learn about different research fields and be among people with diverse backgrounds and cultures. These work experiences have been very enriching on the personal level and led me to conduct my PhD in a brilliant and joyful environment in Madrid.
What sparked your interest in molecular biology and why did you decide to make it your career?
I have always been fascinated by biology, and as a child I asked millions of questions to adults about how living beings and biological processes worked. After I was asked to investigate and present a research and medicine case about "bubble" kids (those with severe combined immunodeficiency) in middle school, it all became evident I wanted to become a scientist and help as many people as possible.
Where did you first learn about Indica Labs and what led you to join the company in 2020?
I was at a crossroads in my career when I learned about Indica Labs as a freshly minted PhD. I knew I wanted to keep contributing to science and health while working with and for people. I was keen to use cutting-edge technologies while being at the frontline of multiple scientific projects. Among different paths, I was thus naturally drawn to Indica Labs not only because of the excellence of the software and employees but also because I had never seen a company with such strong ethics and focus on making sure every employee feels unique and important.
Tell us about your role and activities at Indica Labs.
As an Application Scientist, I support customers, distributors, and collaborators on the technical use of the software and on licensing matters. I also have close interactions with internal company members. Application Scientists report the feedback of our users and bring information on the latest advances in the field of digital pathology to the wider team. We also participate in marketing activities by making posters, presenting webinars, and providing software demonstrations at conferences.
How has your role evolved over your time with Indica Labs?
At the start I had a lot to learn and was aiming at being excellent in my own role. As the years passed, my endeavors expanded to bring as much value I could to the company and to our users by gaining additional expertise and using my creativity. Across the years, my position has been enriching at a personal and professional level as I have room for critical thinking, close interaction with customers, and furthering my knowledge both scientifically and technically.
How does your role leverage your expertise in molecular biology?
My background in molecular biology is an asset to understand the needs of our HALO users and discuss the details of their projects, especially in the research field. I am also able to provide advice on experimental design and staining strategies from time to time, which is particularly rewarding and maintains that invisible link I have with the laboratory.
What do you enjoy most about being an Application Scientist?
I particularly enjoy meeting our customers and the people who bring image analysis challenges to us to see how we can help their work routine. We study their cases in a personalized manner and work on their images to find the solutions that best fit their needs. It allows us to think outside the box and leverage the software in multiple manners, especially with the use of artificial intelligence.
What do you appreciate most about working at Indica Labs?
Growing in a company like Indica Labs means to have the freedom to develop upon your strengths and interests in a field constantly expanding. I like how dynamic my role is and how many aspects of my personality I can use daily. I am also constantly inspired by my colleagues who are working hard and always doing their best to bring the company forward. The interactions with the team are always joyful and insightful.
How do you spend your time outside of work?
I do enjoy spending time with my family and friends. I also like creative activities like drawing and modeling or sportive activities such as dancing and running, including charity races promoting translational research.