An interview with Jacob Morris, Software Engineering Supervisor – Infrastructure, Indica Labs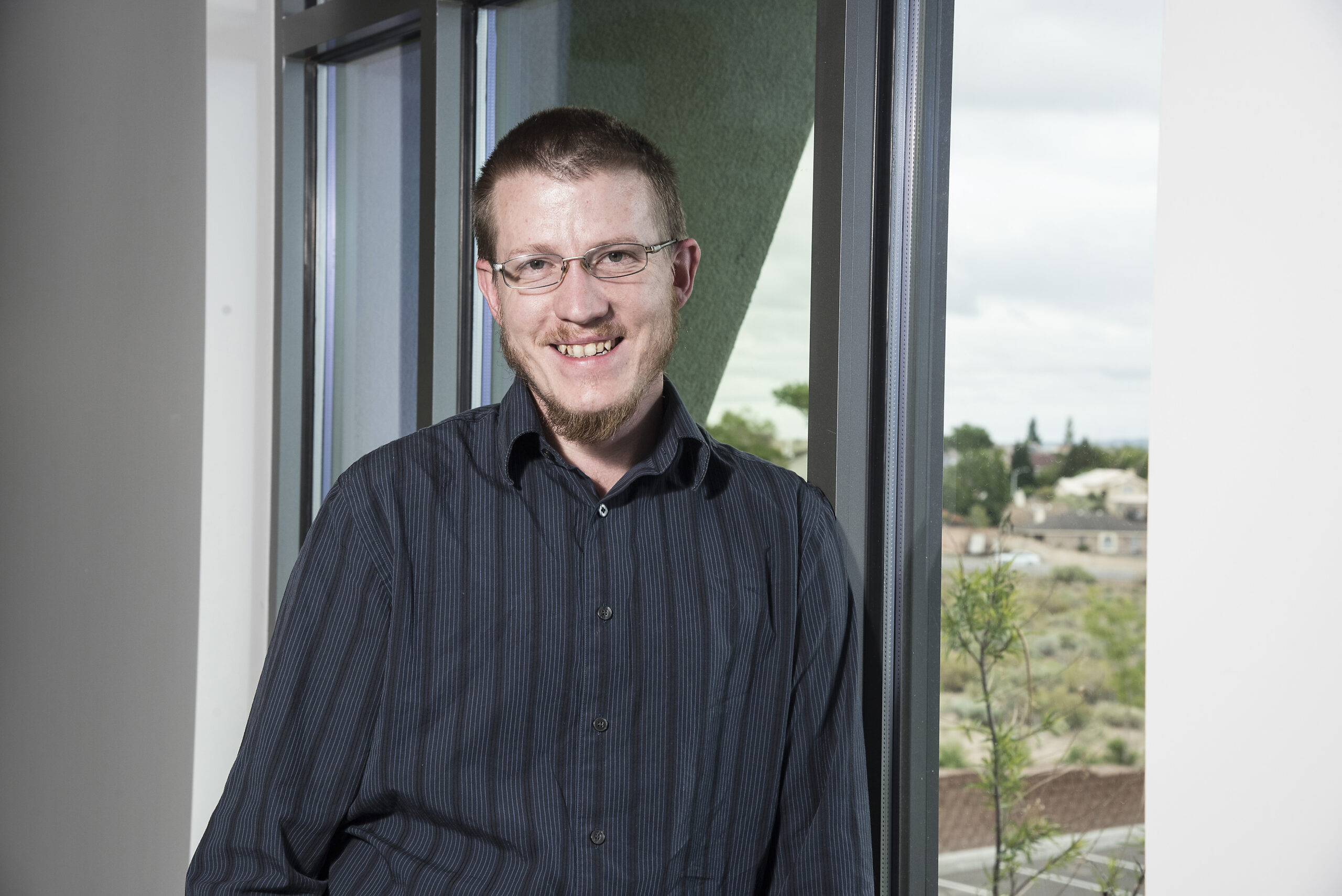 Jacob Morris
Software Engineering Supervisor – Infrastructure, Indica Labs
What sparked your interest in Computer Science and why did you decide to make it your career?
I was first introduced to programming when I was a child, I received a copy of Microsoft Visual Basic 4.0 from my Mom's boyfriend and tried it out on my Windows 98 machine (I think it was a Pentium chip at this point, but I can't be sure). I picked it up and played with it extensively, never really doing much with programming as a whole. My older brother took programming and ran with it, while I watched from the sidelines. Over the years I would come to love programming in Visual Basic 6.0, then C# and .NET shortly after its initial release in 2002. I knew it was what I wanted to do; even if I could not make a career out of it, I told myself that I was going to be a programmer. I was already a fairly accomplished programmer by my sophomore year in high school, when I took my first programming class (C/C++ fundamentals), having written many tools for a game community I was fairly active in. It was in that class that I began to understand at a lower level what I was already doing proficiently at a higher level. Moving on from there I resolved to continue learning more about "computer science" and how things operate. Here I am, more than twenty years after my first line of code and I am still amazed that I can do what I do, never mind that I get to write code as a career!
Where did you first learn about Indica Labs and what led you to join the company in 2018?
I had not actually heard about Indica Labs until I saw the job posting, but after reading about the mission and the digital pathology field in general I immediately knew it was the right job for me.
Tell us about your role at Indica Labs and how it has evolved over the years.
I have an incredible job! I am currently the infrastructure team lead. When I started at Indica Labs, I primarily worked on our installers and the automated systems that build and test our software. I have always considered efficiency to be core to my personality, so getting to work on the build systems and design the whole thing, effectively from the ground up, was a real challenge. Likewise, I was able to basically design the installers from the ground up, another interesting challenge to be sure. When the opportunity came to take on a team lead position, it felt like the right move. Now, I facilitate and cooperate with fantastic teams in ways I couldn't before. I'm still the "installer and build guy," but being able to pass those skills on to others has been rewarding in its own way.
What types of projects does the Infrastructure team work on and what appeals to you about the challenges that these projects pose?
In the simplest of terms, the infrastructure team facilitates access to view and modify data via predictable, structured, and well-defined services. Basically, we take all of the complex data for the entire system and provide simple ways to access it that remain uniform from system to system, platform to platform, and user to user. One of the biggest challenges in the infrastructure team is designing these systems to be high-performance; with the volumes of data most of our customers deal with, even a small inefficiency can have a major impact in the real world. As any engineer will tell you, it's the challenge that we crave, the sense of accomplishment of having solved the challenge is second to nothing, and the infrastructure team has plenty of challenging projects!
What do you enjoy most about your role?
The best part about my role is that I get to work with a group of insanely talented people every day! I enjoy supporting and working with my team to grow and maintain our team culture. At the intersection between other development teams and product management, I can help design and implement things on a larger scale that was not previously possible. My role also allows me to mentor new employees and help others achieve their career goals which is very rewarding.
What motivates you in the work that you do today?
By contributing to Indica Labs' software, I'm enabling researchers to discover cutting-edge treatments and develop diagnostics. There's no bigger motivation than knowing that what you do makes a difference, even if it's just a teenie, tiny, little cog in the bigger machine.
What do you appreciate most about working at Indica Labs?
Aside from getting to work with insanely talented people, the company as a whole really values its employees, and it shows. Indica Labs has a culture that fosters collaboration, new ideas, and distribution of knowledge; there's no shortage of interesting and exciting things to learn from and discuss with my coworkers.
How do you spend your time outside of work?
I spend a lot of time just hanging out with my family. My wife and I have 2 kids and 4 grandkids, so we keep busy! We recently made some much needed backyard improvements and we've really been enjoying it. Cookouts and get togethers galore!
What are you looking forward to later this year
My wife and I will be celebrating our 6-year wedding anniversary soon and our daughter is getting married in October, in the U.S. Virgin Islands. Also, our son will be completing his certification program with a new career in December. So many milestones!