An Interview with Vlado Ovtcharov, Senior Research Scientist – Artificial Intelligence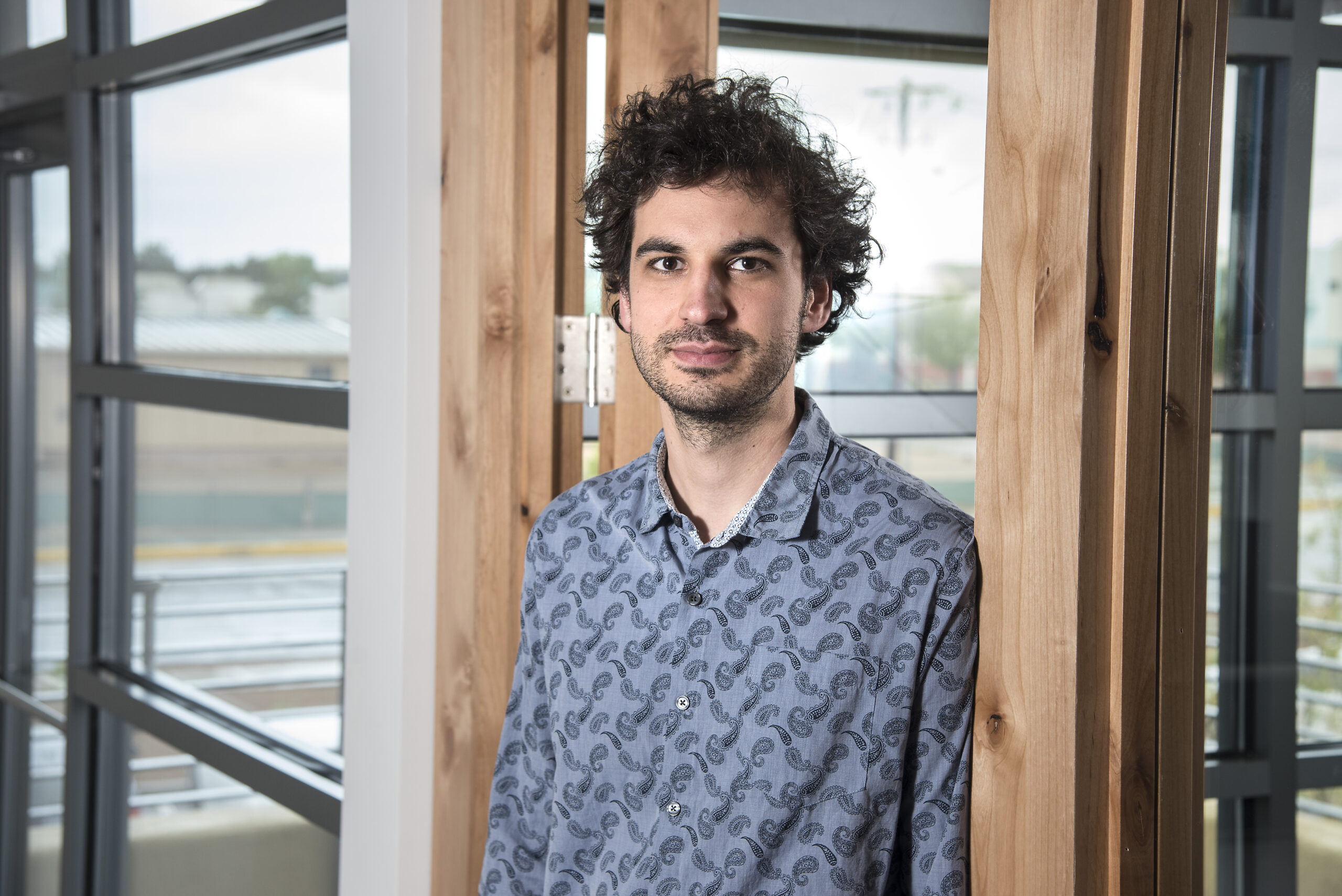 Vlado Ovtcharov
Senior Research Scientist – Artificial Intelligence
When did you join Indica Labs?
I joined Indica in 2013, I had graduated with a B.S. in math the previous year and was looking for an interesting job that would allow me to use that knowledge in an applied setting. During my interview Steven showed me some of the things he was working on, and it seemed like exactly the type of work I had been looking for, and it was for a good cause!
What is your role at Indica Labs and how has that evolved over the years?
I have gotten a chance to work on almost every part of the HALO® platform, from the user interface to many of the underlying components. My role has changed from working on what feature we need most to what algorithm may end up working the best and has become a fair amount more speculative. Most of my time now is spent prototyping various algorithms but I still enjoy revisiting past projects and seeing what new projects are there as well.
What do you enjoy most about working at Indica Labs?
I've always enjoyed the type of problems I get to work on and the algorithms we develop can be really challenging, which I enjoy. At Indica Labs, I get to spend time working on projects that involve challenging puzzles as opposed to having an obvious solution that just takes a lot of time to do. Having the work go to something meaningful also makes the work more enjoyable.
How did you first become interested in AI and what continues to drive your interest today?
Growing up, I had always been interested in how our brains work and was my main motivation for studying math and computers. When I was still in school, I was introduced to some algorithms which when presented with natural images would learn features that looked very similar to what we believed the brain saw in the early layers of the visual cortex. This is still a question I revisit often and drives my interest for these types of algorithms.
As you were employee #2, you've had an insider view of Indica Labs from the very beginning. Is there anything you'd like share about how the company has evolved over time or perhaps a company value that developed early on
Having been with the company for so long and having worked with many of the people here for so many years my experience is of someone working on a project with friends or classmates as opposed to a corporation with multiple levels of management and internal politics/competition. I hope the same is true for people who have joined more recently! I think one of the things that makes it an interesting place to work at is that the problem we are trying to solve feels important to most of us. No one wants to see cancer succeed, so having a common enemy like that helps to add a sense of community as well.
What was the Camelyon17 challenge and how did you drive the submission from Indica Labs?
When I first joined Indica, Steven was telling me how segmenting glomeruli was a difficult problem which no one had solved yet. And indeed, using hand crafted features, it is very difficult to segment them accurately. Around the end of 2016, neural networks had already gained quite a bit of popularity by greatly outperforming other algorithms in computer vision tasks (for a couple years at that point), and now had stable libraries that we could easily integrate with, so I figured I'd try it on glomeruli. To my surprise it worked really well! I think within the same month or so the Camelyon 17 challenge came up, so we figured if it can segment glomeruli, tumor is probably not too much more difficult. Specifically, the challenge was grading tumor in lymph nodes from metastatic breast cancer. The grading was based on the area of the tumor so it was really about how well the tumor could be segmented. I think we already planned to integrate neural networks into HALO but with the challenge it gave us a better idea of what a real-world problem would look like. And by the end we ended up being one of the top 5 teams and had a fairly stable implementation of the neural network classifier in HALO.
What do you enjoy outside of work?
I enjoy various kinds of puzzles (jigsaw, escape room, math, etc.), spending time outside with my family at parks and gardens, and traveling; on the other end of the spectrum, I do also like to watch tv, the dumber the show the better!
Is there anything else you'd like to share?
Indica has been a great place to work at for so many years and I look forward to being here for many more!