Announcing the Object Colocalization 2.1 modules for BF and FL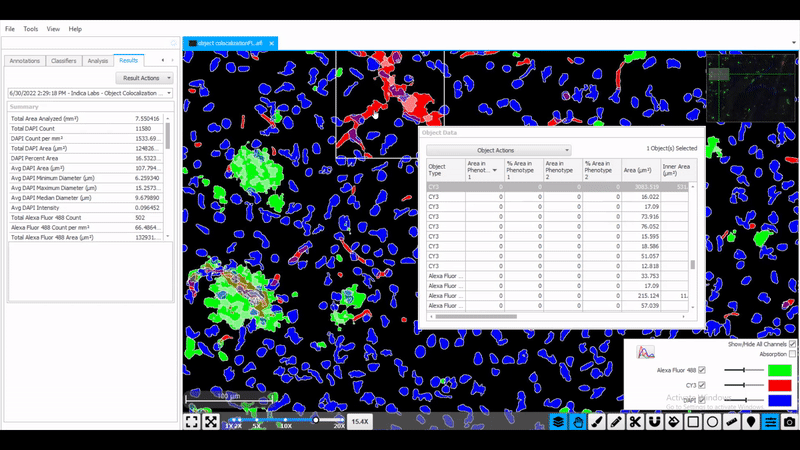 We're excited to announce the launch of the newly updated Object Colocalization modules 2.1 for both brightfield and fluorescence.
In this blog post, you can learn about some of the new features in these modules, where to find the user guides, tutorial videos, and when to expect to upgrade.
WHAT NEW FEATURES ARE INCLUDED?
This major module release includes the following new features:  
BF module can detect up to 5 chromogenic stains 
FL module can detect an unlimited number of channels 
Analysis tile padding parameter improves analysis markups
WHEN CAN I EXPECT TO UPGRADE?
Indica Labs will be sending an email out to customers with eligible Software Maintenance and Support (SMS) plans soon from info@indicalab.com with instructions on how to submit their upgrade request.
If your HALO licenses do not have an active SMS plan, or you are unsure of your plan status, submit this form and we'll be in touch with you soon.
If you have questions regarding the release, feel free to reach out to support@indicalab.com.