Announcing the Vacuole Quantification module v3.2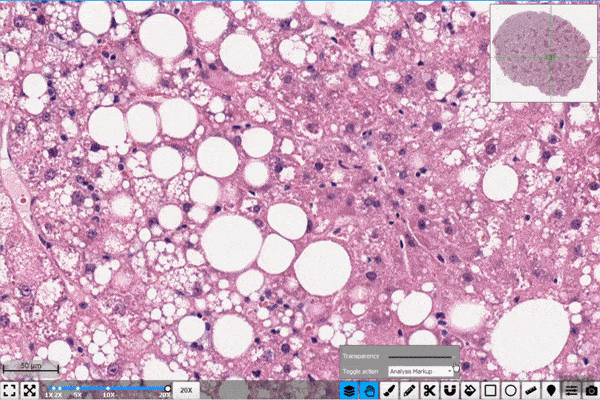 We're excited to announce the launch of the updated Vacuole Quantification module v3.2! 
In this blog post, you can learn about some of the new features in this module, where to find the user guide and tutorial video, and when to expect to upgrade. 
What New Features are Included in the Module?
This major module update includes the following features: 
Input parameters

are

reorganized and separated into two groups to better reflect the order in which HALO includes/eliminates objects, simplifying the tuning experience

 

The Tissue Categorization parameter grouping introduces the ability to first define the differences between tissue and background using a new tissue binarization markup

 

New default threshold values prevent delays when using Real-Time Tuning to preview the markup  

 

Minimum Circularity threshold added 

 

An option to extend the analysis tile padding to prevent tiling artifacts in the markup image 

 
Where Can I Learn More
Download the user guide for the Vacuole Quantification module update in the Learning Portal and check out the updated tutorial video.  You will need a learning portal account to access this resource. If you do not already have an account, you can create one here.
Where Can I Expect to Upgrade?
Indica Labs will be sending an email out to customers with eligible Software Maintenance and Support (SMS) plans soon from support@indicalab.com with instructions on how to submit their upgrade request. 
If your HALO licenses do not have an active SMS plan or you are unsure of your plan status, submit this form and we'll be in touch with you soon. 
If you have questions regarding the release, feel free to reach out to support@indicalab.com.