Finding the Right Expertise and Tools with Indica Labs' Pharma Services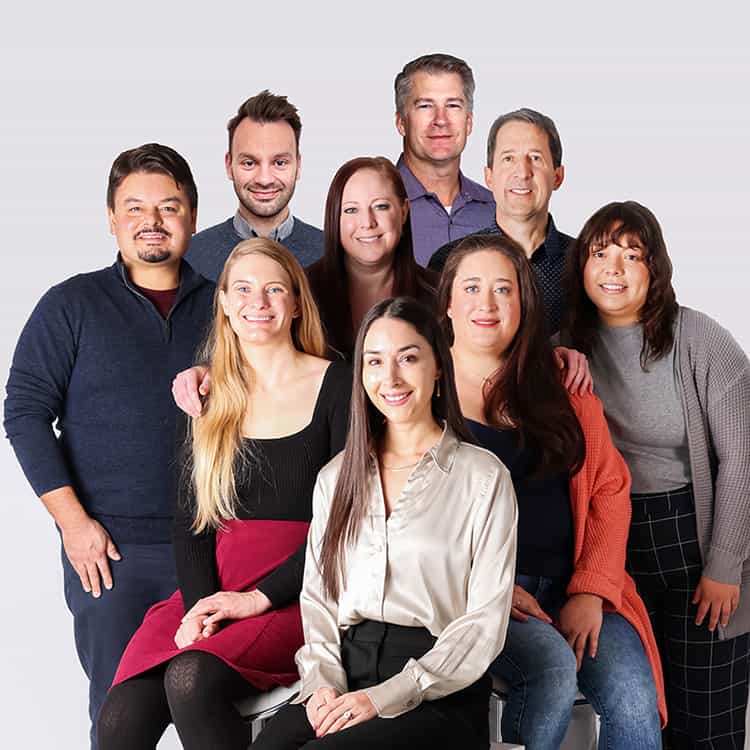 Indica Labs' Pharma Services is a growing team of experienced image analysts and imaging scientists with backgrounds in digital pathology, immuno-oncology, cancer biology, neuroscience, bioinformatics, and data science. Our team works from around the world, with members located in the UK and across the US, including at Indica Labs Headquarters in Albuquerque, NM.

Utilizing the HALO® software suite, Pharma Services can perform a wide variety of cellular analyses. These range from single biomarker analysis and AI tissue classifier development to more advanced analyses, such as spatial analysis and multiplex analysis.

In a typical study with Pharma Services, a small team is assembled with the skillset needed to perform your analysis. A dedicated scientific lead is also assigned to every project, overseeing all aspects of the study and providing expertise throughout classifier and algorithm development.

Our workflow includes four main steps:
Image Quality Check (QC)

Classifier Development.

Cellular Analysis

Final Quality Check (QC)
The first, and perhaps most important, step is the initial Image QC process, where we carefully review every slide in the study to ensure they are suitable for analysis. This extensive process is tracked in a document which we provide to you at the end of the project, so you can make informed decisions about how to interpret your data.

Depending on your research goals, we will then develop AI tissue classifiers and optimize analysis modules for cellular analysis. HALO provides us with the best tools to apply to your biomarker programs, and our team knows how to implement these capabilities to give you the most accurate, reliable data. MD and Veterinary pathologists are also consulted throughout the project. This expertise, along with our final QC of all classifiers and modules used in your study, ensures that you can have full confidence in your data.

We are completely transparent with our customers and will regularly schedule meetings to review milestones in the study. Most importantly, you will also have direct access to all of it; images, analysis markups, and data files are shared through Indica Labs' cloud-based, collaborative platform, HALO Link.

Overall, our goal at Pharma Services is to be your partner on all image analysis projects. Keep an eye out for our future posts that will detail more about how we provide image analysis services using HALO, HALO AI, and HALO Link.