Press Release: Indica Labs Is Named a Top Workplace by the Albuquerque Journal for the Fourth Year Running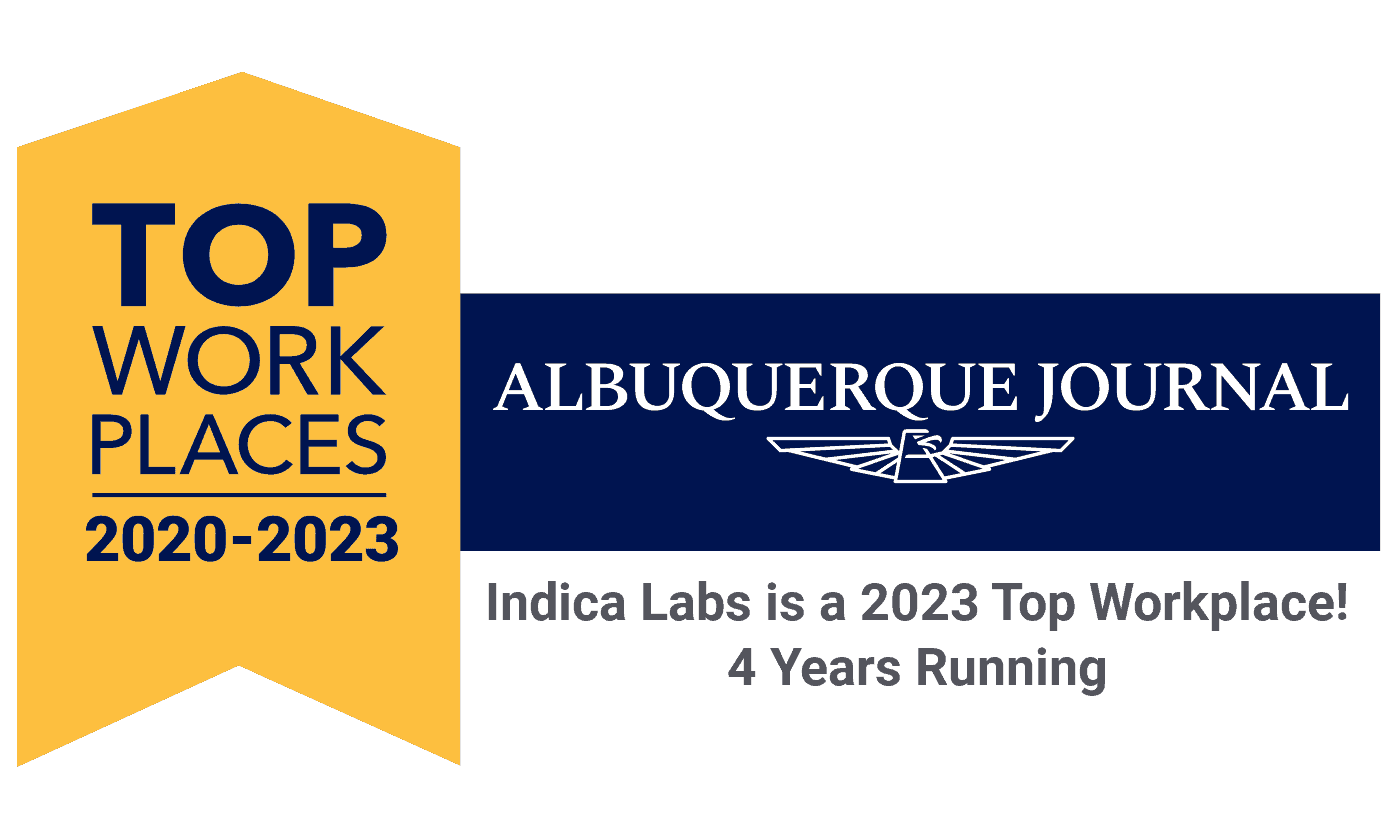 Albuquerque, NM, 26 June, 2023 – Indica Labs, a leading provider of computational pathology software, is delighted to announce that they have been awarded a Top Workplaces™ honor by The Albuquerque Journal for the fourth year in a row.

"Our success as a company is rooted in our commitment to creating a positive and supportive workplace for all employees," commented Steven Hashagen, CEO of Indica Labs. "A lot has happened over the past four years and I'm grateful for the flexibility, diligence, and tenacity of our employees. We are proud to be recognized with this award for the fourth straight year."

Top Workplaces is awarded solely on the basis of voluntary employee feedback obtained through an anonymous survey administered by Energage, LLC. The survey is designed to measure employee satisfaction and engaged company culture. According to Energage, an impressive 86% of eligible Indica Labs employees responded to the survey which led to this year's Top Workplaces honor. Top keywords used by respondents to describe Indica Labs' company culture in these surveys – innovative, scientific, engaging, forward-thinking and supportive.

Jonathon Bartlett, Chief Human Resources Officer (CHRO) at Indica Labs, commented "We are honored to be recognized with this award. We strive to provide an environment where employees feel supported, inspired, and recognized for their contributions. It wouldn't be possible without the teamwork and collaboration of all the hard-working people at Indica Labs."

Proudly headquartered in Albuquerque, New Mexico, Indica Labs is in its 12th year of business and offers employment opportunities to scientists, IT professionals, software developers and engineers around the world with over 100 current employees. The company continues to grow, with new positions presently available in software engineering, professional services, and software quality assurance. To learn more about available positions and benefits or to apply, visit indicalab.com/careers.

About Indica Labs

Indica Labs is the world's leading provider of computational pathology software and image analysis services. Our flagship HALO® and HALO AI platform facilitates quantitative evaluation of digital pathology images. HALO Link facilitates research-focused image management and collaboration while HALO AP® enables collaborative clinical case review. Through a combination of precision, performance, scalability, and usability our software solutions enable pharmaceutical companies, diagnostic labs, research organizations, and Indica's own contract pharma services team to advance tissue-based research, clinical trials, and diagnostics.